Attention Washington County Youth!
Do you like landscaping? Interested in planning, landscape architecture, and/or water engineering? This is the project challenge for you! Now is an opportunity to launch a portfolio!
The University of Idaho Extension moved into a newly remodeled building in March of 2020 to better serve the needs of Washington County. The northern two-thirds of the building is used for UI Extension and 4-H Youth Development programming and the southern third is used by the county primarily for storage. Even though much of the building has been completed, there are still a few exterior projects that require some creative solutions, and this is where the youth of Washington County can get involved.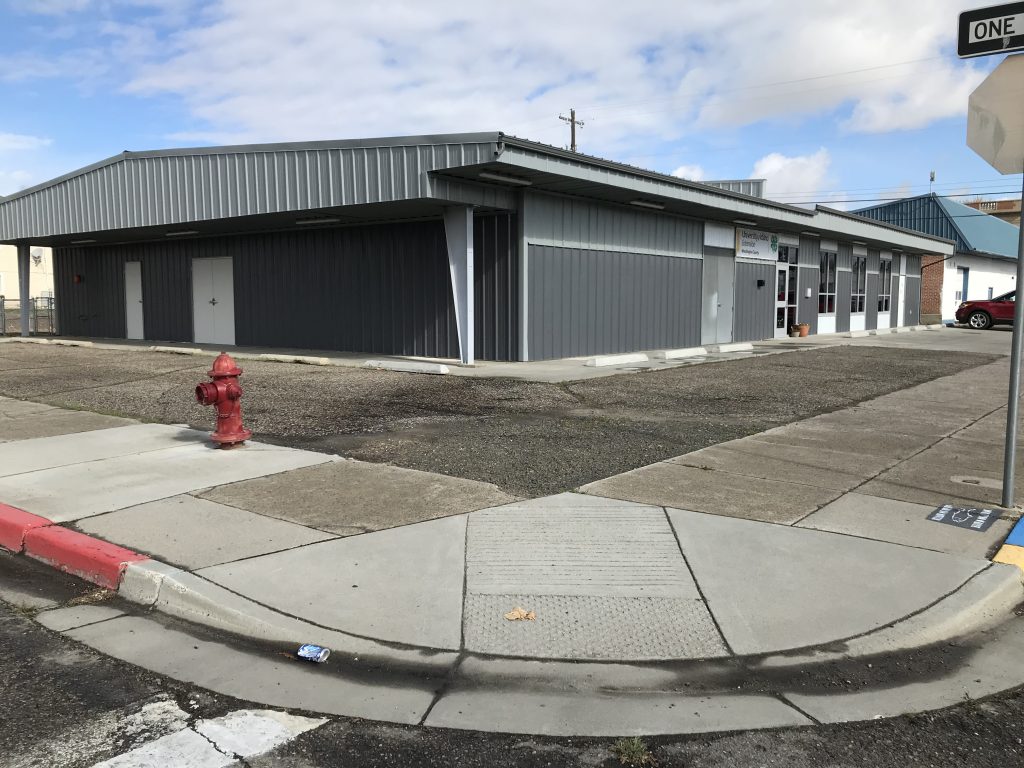 The front rain gutter of our building ends at the southeast corner where the roof overhangs the edge of the walkway. The drain spout for this stretch of gutter does not drain into a down spout but directs the water outward from the building. The water falls free to the pavement onto anything (or anyone!) that might end up beneath the spout. Moreover, water falling to the pavement from the over-head gutter spout will freeze over the asphalt in the winter creating a fall hazard for patrons and pedestrians. Extending a gutter drain to the street would create a tripping hazard. The question we are inviting local youth to explore is, "How can the water be safely redirected and potentially used for irrigating a corner landscape?" A successful proposal for the Corner Project landscape design plan will re-channel and repurpose the water from the gutter, add interest to the corner, and contribute beauty to our community. Remember, City Hall is just across the intersection!
An information packet for the Corner Project is available from the UI Extension Office and includes photos and measurements. Submissions can be made as a team or an individual and are due by March 26, 2021. Projects will be screened on the presence of all required packet materials. Complete entries will be reviewed by a panel of three volunteer judges who will select two final teams. The two finalists will then have the opportunity to present their plans to the Board of Commissioners who will make the final decision.
If you, or youth you know are interested in the Corner Project challenge, please call or stop by the UI Extension Office at 116 W. Idaho Street, Weiser, ID 83672, 208-414-0415.