The Weiser City Fire Department was dispatched at 9:44 AM to 495 Pioneer Road for a chimney fire. The chimney hadn't been cleaned for a year, but fortunately the fire was contained in the chimney. There was no property damage.
Fire Chief Kerry Nyce encourages everyone with a chimney to have it checked and cleaned because of the creosote build up. Chimney fires can be deadly. Even though chimneys are designed to withstand high temperatures and stop a fire from spreading to your home, they can fail if creosote in your chimney catches fire.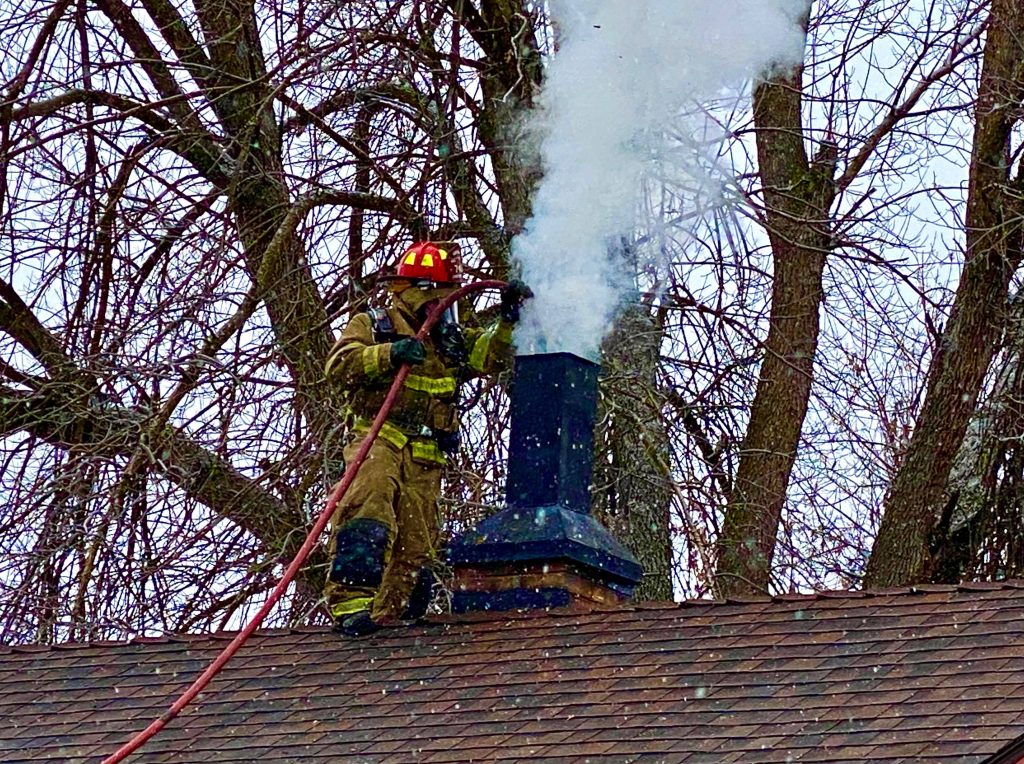 Creosote is a highly flammable chemical compound that builds up in your chimney. A stray spark or high temperature in your chimney can ignite it. Chimney fires fueled by creosote can get to up to 2,000 degrees Fahrenheit. This can cause the chimney liner to crack and allow flames to spread to your home.