Angel Wings Network, Inc recently had their 10th annual walk/run event on October 9th where community members gathered at Weiser City Park to support cancer patients and the work the volunteers do for Angel Wings. The event was a huge success and executive director Mabel Dobbs, along with the board of directors and volunteers, wish to share their heartfelt thanks to everyone who participated.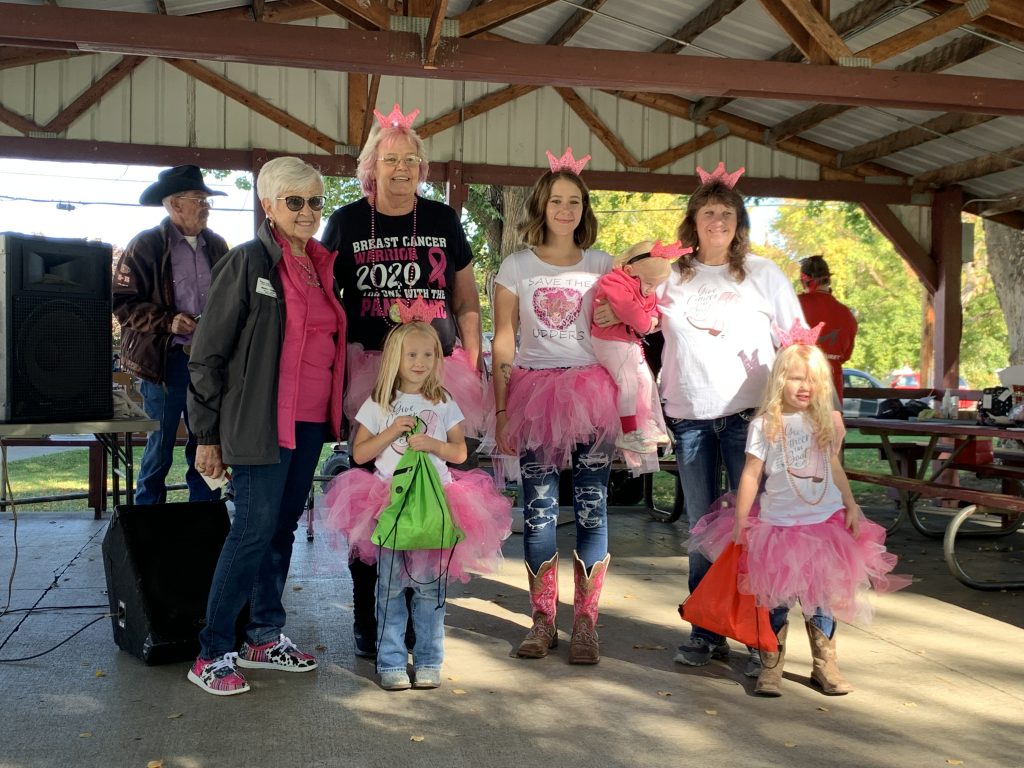 This event would not be possible without the dedication of many volunteers who spend hours upon hours giving their time, money, and resources to this incredible nonprofit. This event would also not be possible without the massive outpouring of support from community members who donate, participate in the event, contribute raffle items, and lend a hand in some way.
Each year, the board of directors discusses the event and as part of their planning, they set a goal that they hope to reach. As a nonprofit, donations are what runs the show! So goals are an important piece of the puzzle that motivates volunteers to do their best and bring in as many donations as possible. The more money raised, the more they can do for cancer patients. Afterall, these donations benefit cancer patients right here in our own backyard!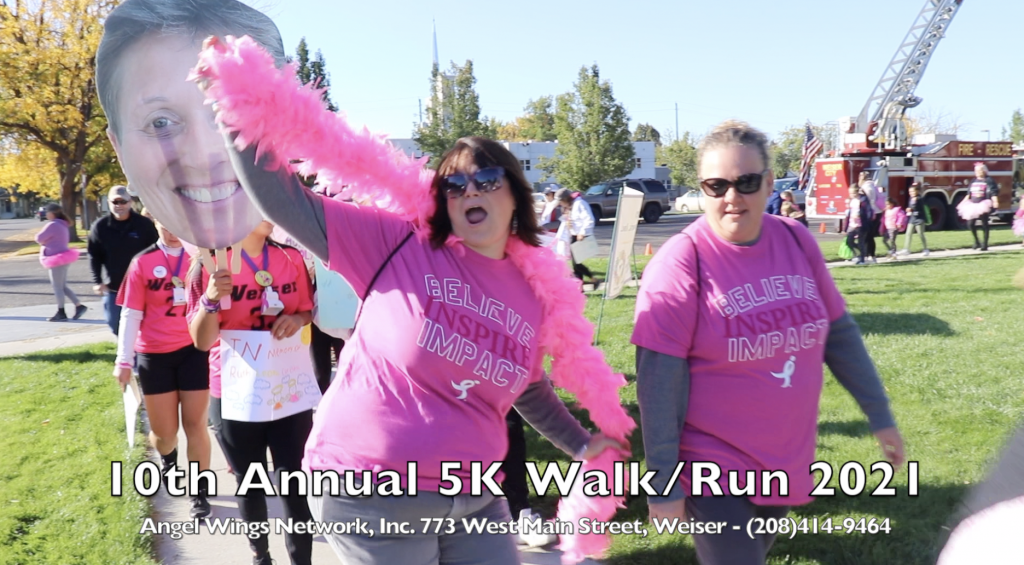 Angel Wings Network serves within a 70-mile radius of Weiser, which includes about 17 rural communities! This year, the goal for the 2021 walk/run was $15,000. To put this number into perspective, Angel Wings has already given out over $10,000 in fuel cards this year to cancer patients needing help getting to and from treatment. WOW! This is a BIG need for this area. And with that being said, I think we need a drum roll………..
The 2021 Walk/Run Event brought in $22,309.69!!!  Folks, YOU ARE AMAZING!!!   About $3,900 was donated in in-kind donations from individuals and business, and a whopping $18,409.69 in cash!  Angel Wings Network volunteers wish to thank everyone for their tremendous support.  It nearly brings tears to their eyes to talk about how blessed this nonprofit is because the services they provide are unique to this area and SO NEEDED. 
To learn more about Angel Wings Network, Inc, please visit the website at www.angelwingsnetwork.net or visit their social media pages: Facebook page @angelwingsnetwork or Instagram @angelwingsnetworkinc
Office: 773 W. Main St., Weiser, ID 83672
Email: weiseroffice.angelwings@gmail.com
Phone: 208-414-9464