Folks who have grown up in Weiser likely are familiar with the Olsen Family name and the unique skills and talents the family possesses. Hans Olsen, son of Clark and Fawn Olsen, is one we would like to feature this time in an article all about his accomplishments thus far in life and just how he got to where he is today.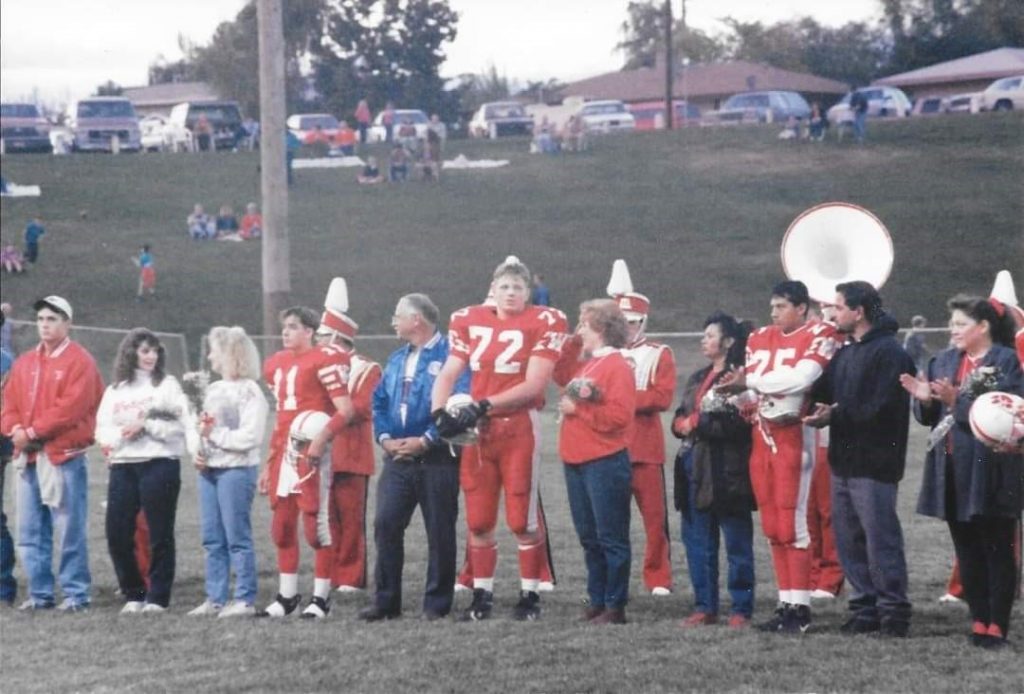 Olsen grew up in Weiser and claims that his mom and dad "are the real MVP's" in his life. "They gave me a home of encouragement and structure. They taught us to love our Father in Heaven and treat people kindly, which is a trait he says he has tried to improve as he has grown older. Olsen shared that his brother Ryan Olsen (recently featured in a LITN article) got all the talent in the family. "I stole most of his food and got the size. My sisters Lisa and Angie got all the best parts of a person: love, compassion, and beauty. I just got to be their brother! I don't sing, I don't do art, I can't play an instrument, but I'm pretty sure I can pin 90% of people who do," Olsen said, playfully.
Growing up, Olsen had a tremendous amount of love and support from those around him who impacted his young life. Weiser and the people are family. "Everything I've accomplished and stand for starts with where I grew up and who raised me," he shared.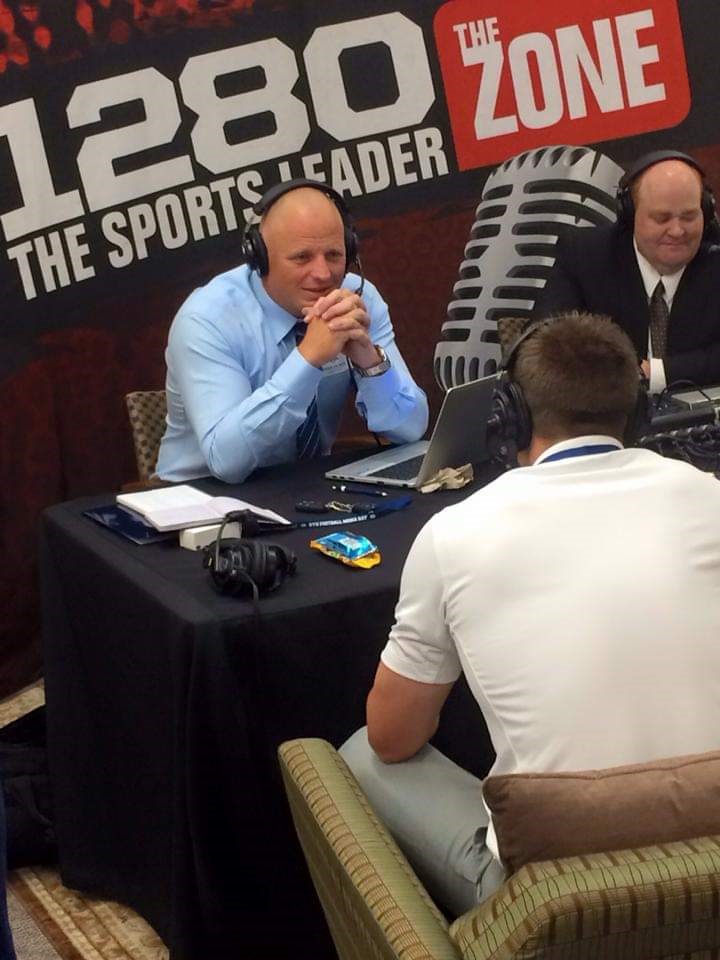 Olsen has had great opportunities in his life, and he explained that the most amazing was meeting and marrying his best friend, Amanda Olsen, in 1999. Together, they have four children and two dogs who keep them on their toes. After high school, Olsen attended Brigham Young University where he played football. He then went on to play 7 years of pro football between the NFL and the AFL. "I've followed in my uncle's footsteps of playing football and rolling right into sports broadcasting." Olsen has had a daily sports show in Salt Lake City, Utah for 16 years. "The Hans and Scotty show is currently the most listened to sports show in Utah. My Co Host Scott Garrard is the play-by-play voice of the Utah State Aggies and my close personal friend," Olsen explained.
He has also done shows for MTV and sports news for the local NBC affiliate. "I've had a chance to eat dinner with Johnny Unitas and play golf with Jerry Rice. I've called the Citrus bowl for the national broadcast and conducted interviews with celebrities like Dwayne (The Rock) Johnson. I did a weekly show with Karl Malone and spent a weekend with Lawrance Taylor. I was teammates with Peyton Manning and learned MMA from Mark Schultz," he shared.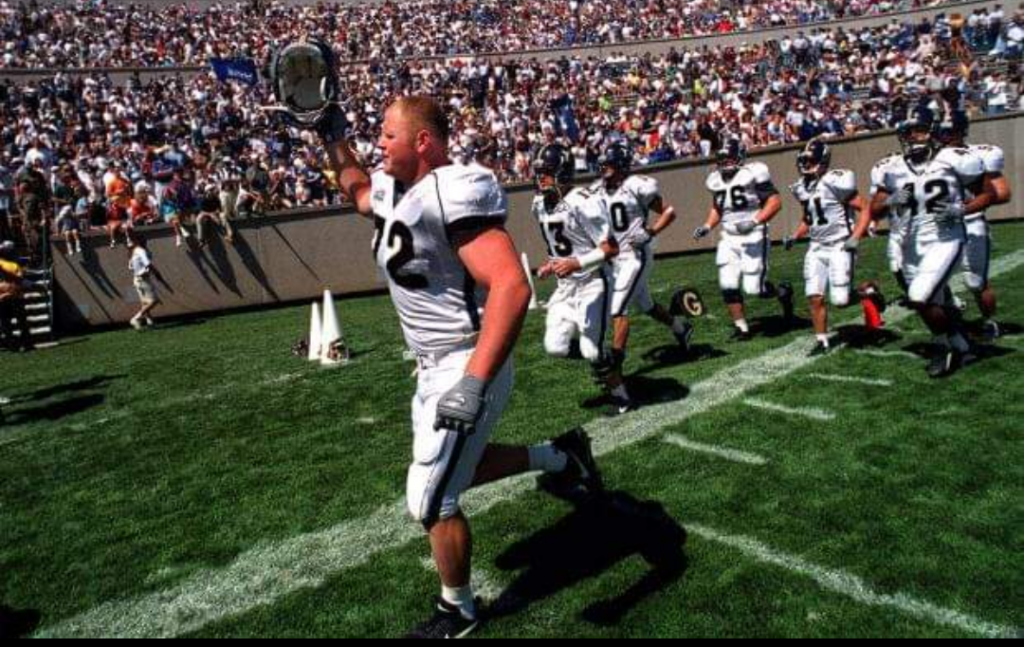 Along with his football experiences, Olsen is a minority owner of a software company called EliteWorks.com as well as a property manager. A life of excitement, meeting and working with incredible people, and accomplishing a lot really doesn't matter in the big picture. "What matters are the lives that impacted ours and those that we are able to impact. People matter and accomplishments are a result of those that treated you as though you matter. In Weiser, I felt like I mattered and I'm forever grateful," Olsen explained.
Impressively, Olsen remembers each and everyone teacher he had growing up in Weiser, and because his gratitude for them is so apparent, I wanted to include the list of names he sent me in recognition:
Pre School Mrs. Herrick, Kindergarten – 3rd grade principal Mr. Morris, Kindergarten Mrs. Carpenter, 1st Grade Ms. Brown, 2nd Grade (1st year) Ms. Thomas and 2nd Grade (2nd year) Ms. Gatley (Yes, I did 2nd grade twice), 3rd Grade Ms. Srholec, 4th-6th Grade principal Ms. Campbell, 4th-6th grade football coach Lou Giordani, 4th Grade Ms. Kellum, 5th Grade Mr. Marsh, 6th Grade Ms. Smedley,7th-8th Grade principal Mr. Goto, 7th-8th Grade football coach Terry Benzie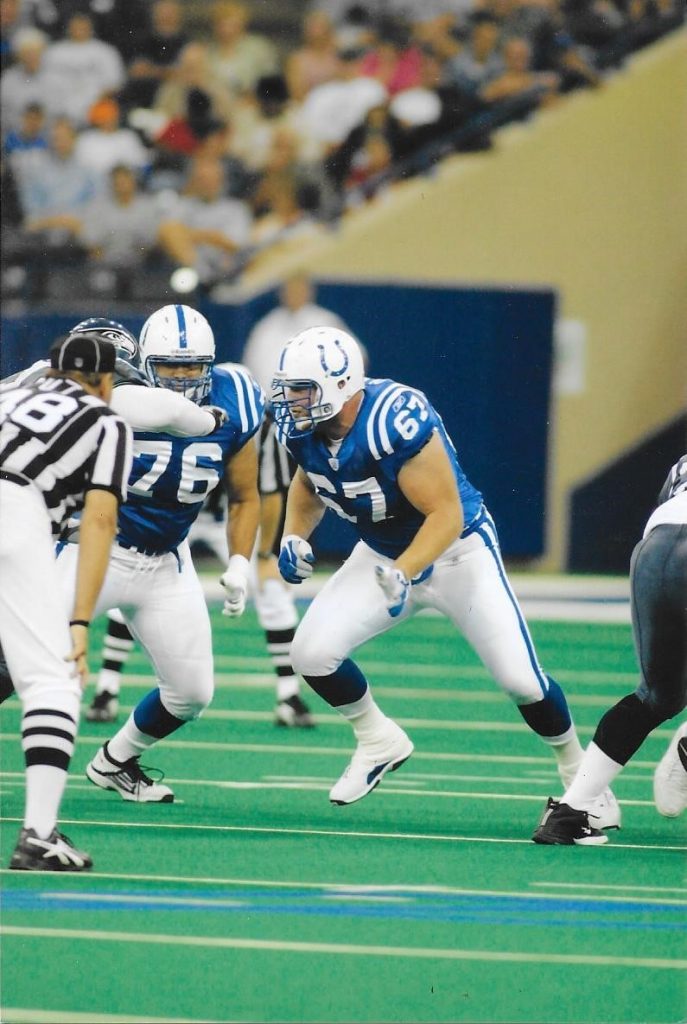 Teachers that made an impact 7th-8th:
Mr. Benzie, Mr. Emert, Ms. West, Ms. Grunke, Mr. Johnson, Ms. Mowrey, 9th-12th Grade principal Mr. Kellum, 9th-12th Grade football coach Jeff Murphy, 9th-12th Grade wrestling coach Kevin Knight, 9th-12th Grade track coach Tanya Crawford, 9th-12th Grade coach John Lundberg, My athletic director Terry Mooney
EVEN HIGH SCHOOL COOKS! Ms. Cordes and Ms. Hickey.
Teachers that made an impact 9th-12th:
Mr. Coats, Ms. Kelley, Mr. Jensen, Ms. Good, Mr. McEntee, Mr. Markel, Mr. Davies, Mr. Erhard
Church leaders and teachers that impacted my life: Bro. Walker (all of them), Bro. Routson (all of them), Bro. Roberts (all of them), Ms. Hansen, Bro. Chandler, Bro. Woodruff ,Bro. Martin, Bro. Woods, Sis. Berquist
"Your very own Alex Chavarria played a huge role in my development," concluded Olsen. It takes a village to raise a child, and Olsen is incredibly grateful for all of the folks listed who participated in his growth and development as a human being. "Hundreds of others impacted my life while growing up in Weiser. I have a story and memory about each of the names listed and their influence." For anyone who was missed, Olsen thanks you all.
The next stages of life are something Olsen is excited about. Grandchildren, golfing, traveling, and eventually retiring with his wife are some of his goals. Golfing is something many people think about when reaching retirement and Olsen admits that he plays more than he lets on. He also added, "I've begged my wife to move back to Weiser with me a couple of times, but she's LA born and raised. She's gonna need a beach and some sand." So, it seems that Weiser folks will have to read about his adventures in the media and catch Olsen when he comes home for a visit. His parting words were, "I've made a complete living off the game of football. Playing it or analyzing it for approximately 32 years. And people have paid me to do it…HAHAHA…Go figure! What a life."