Jennifer Huff shared information with us on the special presentation of "Challenge Coins" for Arrow-Heart Adventure Camps. Local businessman Patrick Nauman of Weiser Classic Candy donated 100 customized coins to the local nonprofit group that are viewed as a merit badge and kids who complete the program earn this distinctive coin. Pictured left to right is Tammy Boven, Jennifer Huff (coach), Billy DeYoung, Brenda Dale, Steve Fenske (President/Director), John Stuart (coach), and Patrick Nauman. Nauman has been involved with the nonprofit for many years, providing help and support.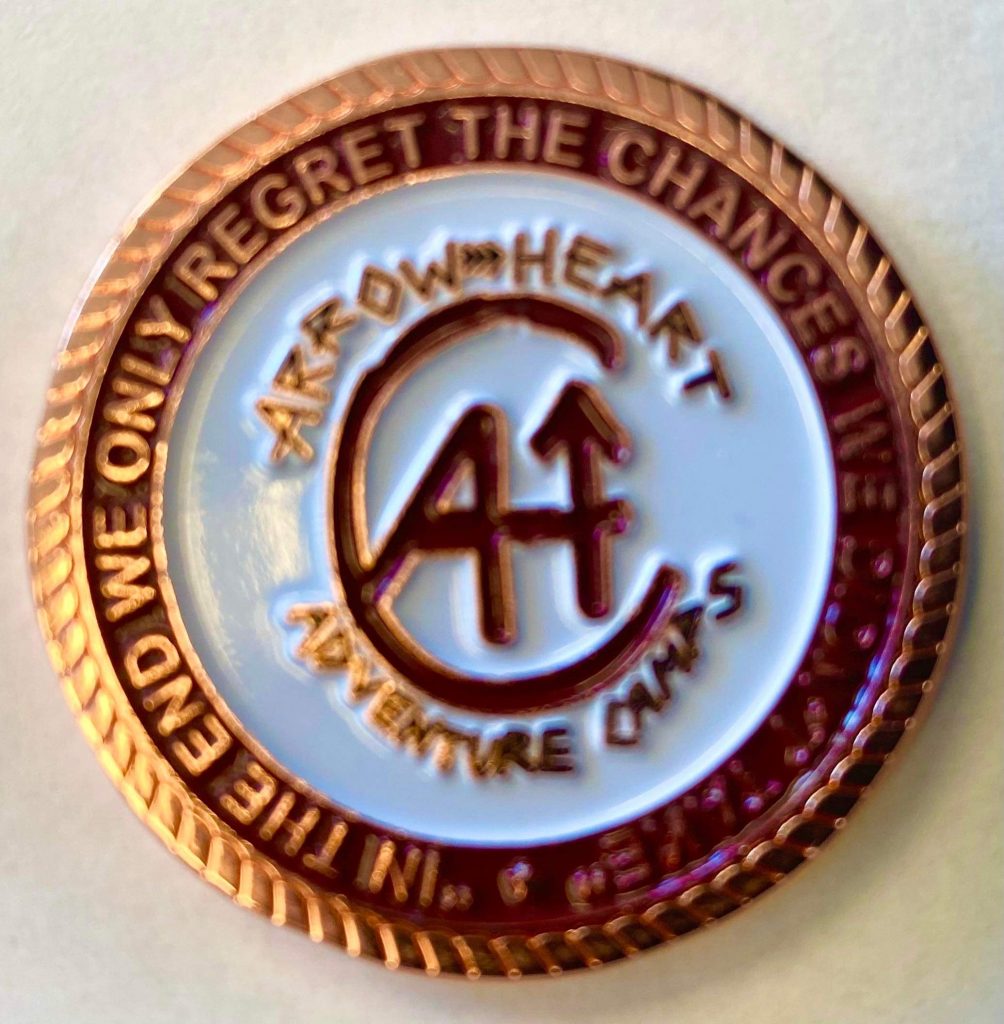 "The coins are presented to the kids that graduate from the entire program. Kids start as Year-1 Campers, then move up to Jr. Mentor for Year-2, and into Senior Mentor for following years in the program, then Assistant Coach if they choose to continue on with program. At the last senior mentor year when they graduate out of program, they receive a coin. Coins can also be used as appreciation to special people or sponsors to the program. These coins are very special to us and our program and Patrick made a very generous sponsorship of these coins," commented Huff.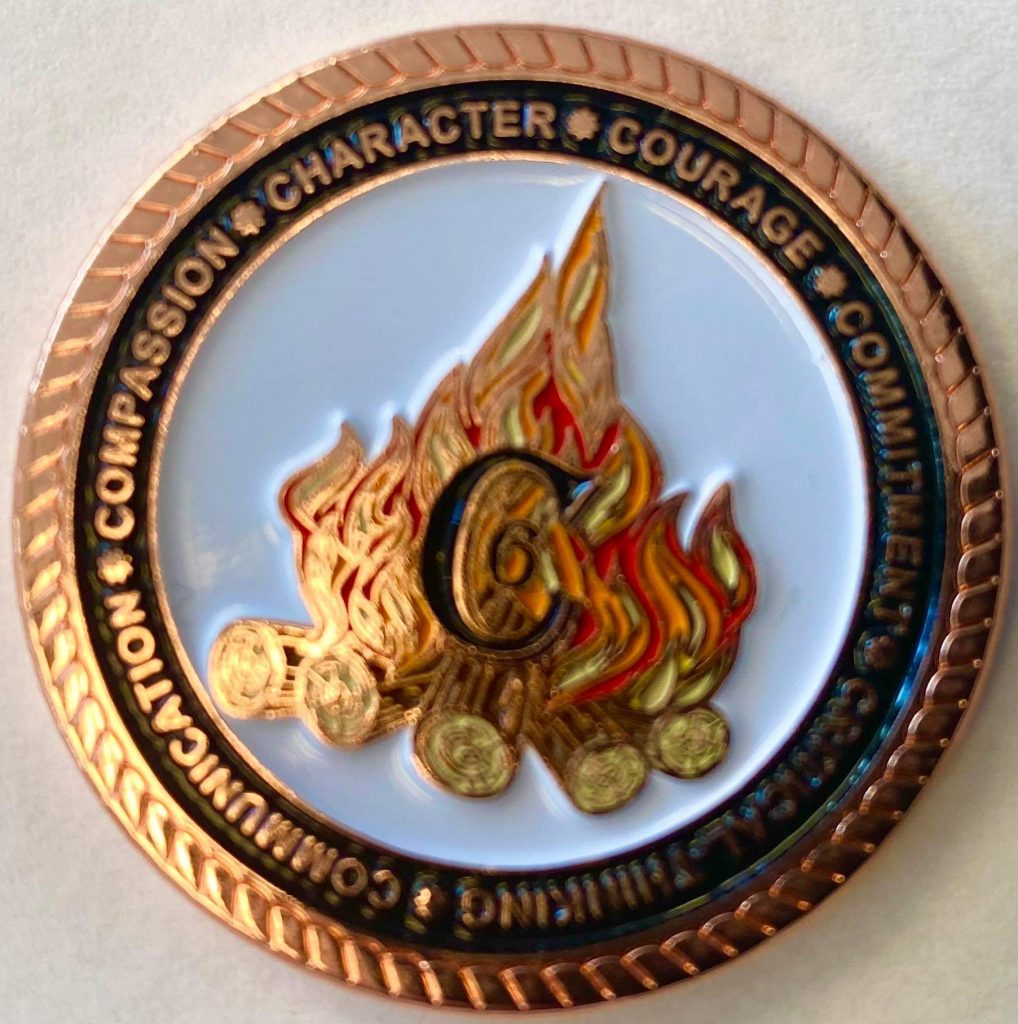 Arrow-Heart Adventure Camps was founded in 2007 and is a 10-month leadership program that focuses on the 6 C's: character, communication, critical thinking, commitment, courage, and compassion. "Arrow Heart cultivates personal responsibility to equip teens with the life skills that become the foundation to overcome personal and environmental hardships," as quoted from the organization's sponsorship flyer.
Campers are involved in many different community service projects and events, CPR training, and other events that help local residents and local causes.  They strive to give back to the community through service hours in private settings as well as other nonprofit entities.  The organization runs several fundraisers each year such as candy bar sales, Murder Mystery Dinner, softball tournaments, holiday raffles, and more.
To learn more about Arrow-Heart Adventure Camps and how you can help, donate, or volunteer, contact Steve Fenske at 208-550-1755.