Wheels to Recovery – NEW VAN!
Board member Jonna Duvall-Williams is pictured above with Daniel Fields, owner of Woody's Towing putting on the final touch to the donated Chrysler Van with magnetic signs. In 2021, the van was generously donated by the Roy Story family so that volunteer transport drivers could have a safe, reliable vehicle to drive cancer patients back and forth to treatment. As most of you know, Angel Wings Network is a 501c3 nonprofit organization based in Weiser, ID that serves rural communities within a 70-mile radius of Weiser.
The van has brand new tires donated by Jeri and George Soulier. All of the mechanical needs were donated by Fields and Woody's Towing. After a complete detail coming soon, the van will be ready to go by Memorial Day! Angel Wings Network board members and volunteers would like to thank everyone who made this much-needed vehicle ready and available to our cancer patients. It has been a tremendous blessing in the works, and they are excited to hit the road.
Update on Idaho Gives & Online Auction Event
What a rollercoaster the spring event was and for those who participated in donating items, bidding on auction items, sending in monetary donations, and picking up auction winnings, the Angel Wings board members and volunteers wish to THANK YOU for your incredible patience and understanding. This year was the first go at a new auction platform, which was ultimately chosen because it saved $2,500 in the budget. But as we all know, just because it's free doesn't mean it's better! Volunteers and staff learned a lot from the hiccups that arose during the big spring fundraising event, and they know what needs to be done to fix it and make sure those issues are not a problem in the future.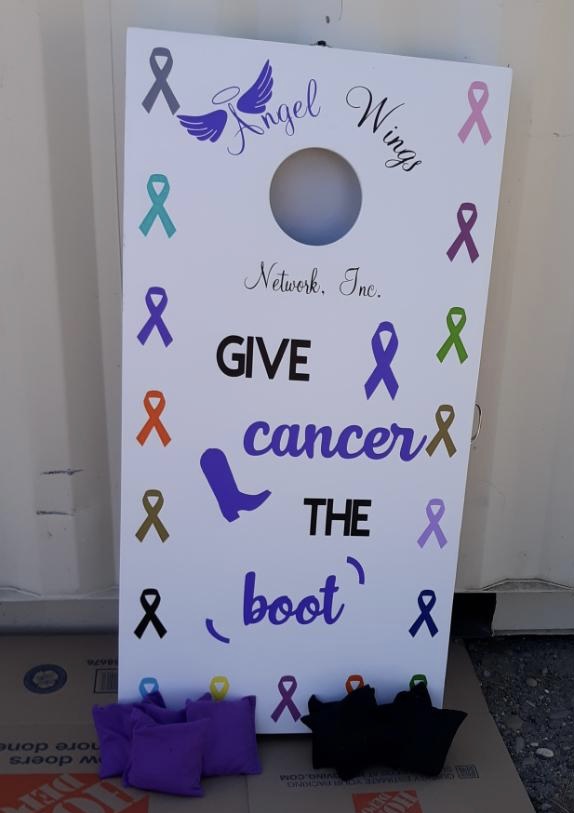 They had an incredible outpouring of support in the way of in-kind donations. Over 270 auction packages were posted to the live auction, all donated items from local businesses, organizations, and individuals who wanted to contribute to the fundraiser. Monetary donations came in through Idaho Gives which totaled $2,720.00 and the auction brought it $11,354.00 with a grand total of $14,074.00 in monetary funds raised through the spring event.
Angel Wings Network board members and volunteers wish to thank EVERYONE who helped make this event possible. It takes a lot of time and effort to put on such a large event and they are grateful for everyone who dedicates their spare time. They also wish to thank everyone who donated in some way. Without donors, Angel Wings would not be able to help local cancer patients. Without supporters in and around our community, the organization would not be. THANK YOU EVERYONE for the love, support, donations, dedication, and commitment to helping us raise funds for cancer patients.
SHOUT-OUT to Better Together, Inc, "Ontario Serve Day!"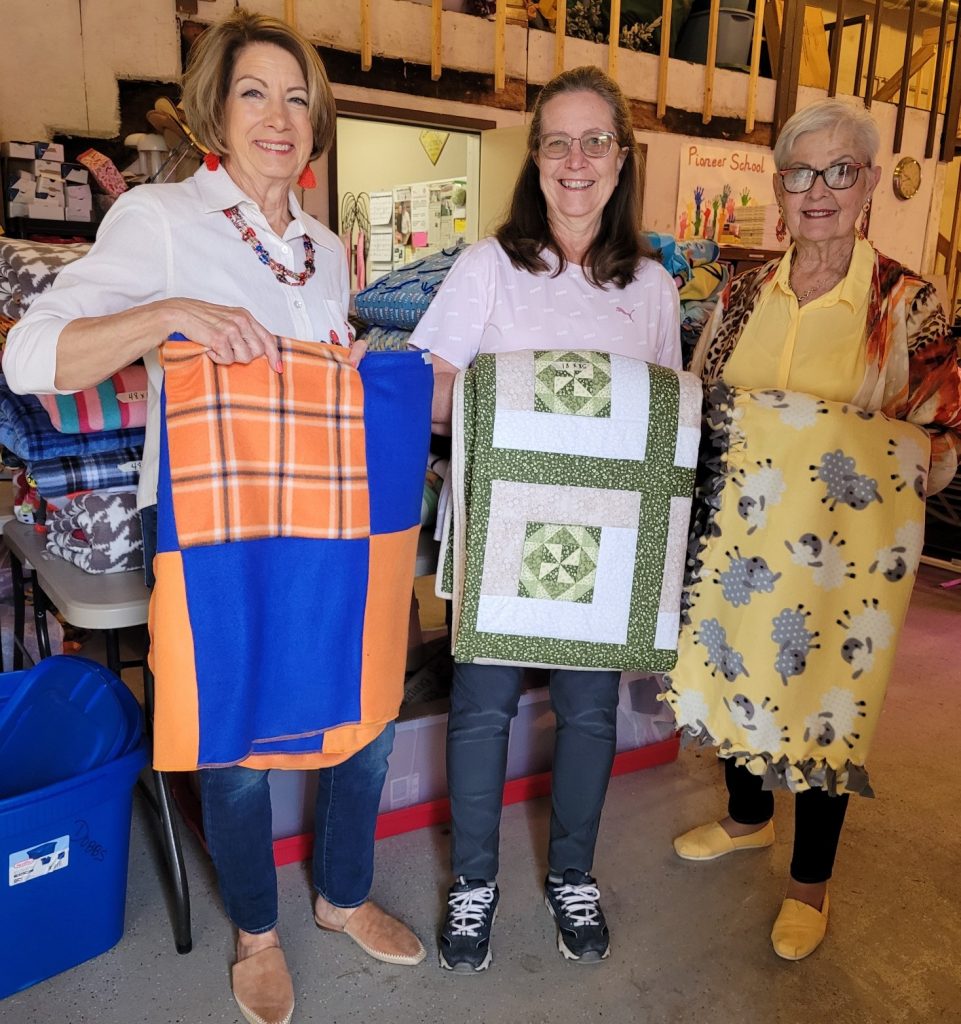 Pictured here is Evelyn Dame, volunteer coordinator for Better Together, Inc, Ontario Serve Day (holding the blue and orange blanket), Connie Tolman, project coordinator for the quilts and blankets (holding the green quilt), and Mabel Dobbs, executive director of Angel Wings. 44 handmade blankets and quilts were donated to Angel Wings to gift to cancer patients. Dobbs wishes to thank all the volunteers who commit their time and materials to present this special gift.
Please follow Angel Wings Network, Inc on Facebook for more information, updates, photos, and more.
Angel Wings Network, Inc
773 W. Main St., Weiser, ID
208-414-9464
weiseroffice.angelwings@gmail.com