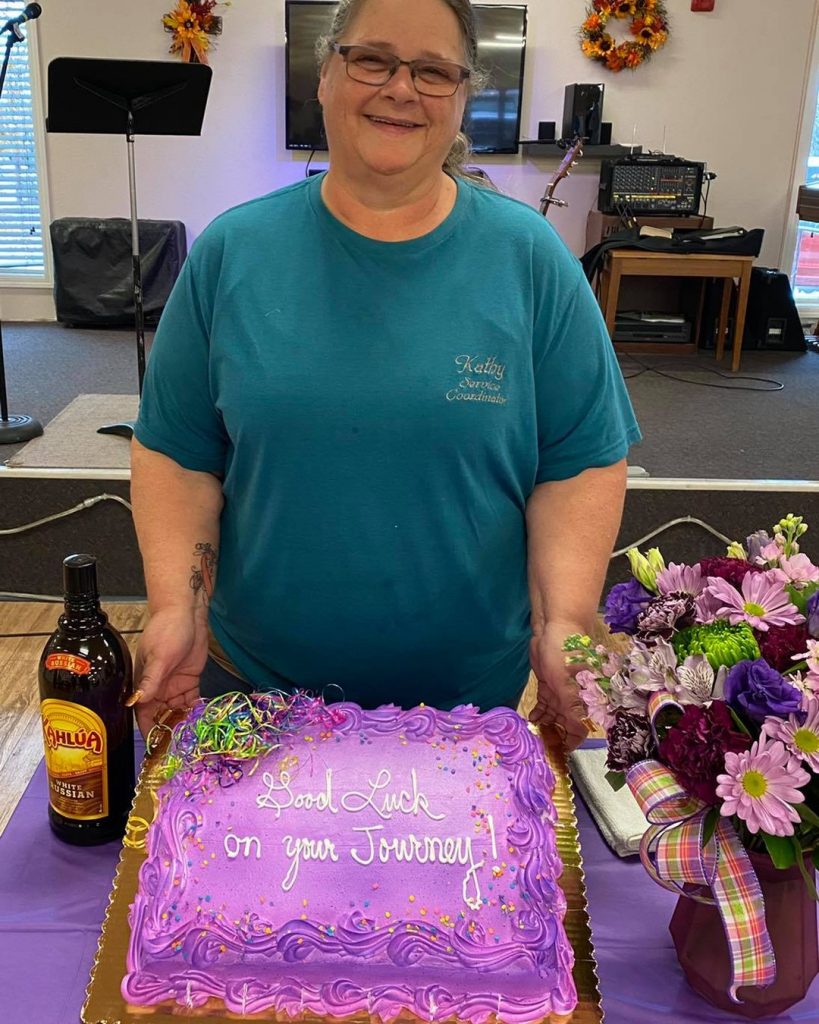 Kathy Huerta's last day as service coordinator at the Weiser Senior Community Center was a bittersweet moment as they said goodbye to an amazing woman who dedicated 6 years of her life to the center. They celebrated with a big, beautiful cake and wished her well on the next branch of her journey. Luckily, Kathy will be sticking around to help in other ways such as serving as a board member. They are also excited to be welcoming the new coordinator, Starla Ash to the position.
Starla moved to Weiser about 5 years ago from Nampa and shared that she really loves it here. Yet, being an older independent woman, she has struggled to find her niche in the community. "Kathy gave me a janitorial job at the Center, and it is such a beautiful place," said Starla. She has fallen in love with the people here, as she adores working with older folks. Starla also says that she is a very organized person, and she is grateful for the opportunity to show the board and community what she is capable of doing. This new position just might be the niche she has been looking for!
Kathy is passing on a tough position that deals with a lot of different tasks, which Starla is anxious but excited about. Running fundraisers, preparing meals, baking, preparing paperwork, home delivery coordination, and house calls are among the many tasks Starla is learning to manage. She is thrilled to have Kathy staying close by as she learns the ropes and gets into her own groove as service coordinator.
Starla is a delight to speak with!  If you have not met her, stop in for lunch and say hello! The community wishes her the best of luck in her new position!
Weiser Senior Community Center
115 East Main St.
(208) 414-0750