By Rachal Messersmith
Weiser High School is presenting The Addams Family musical comedy, originally premiered on Broadway. Our high school students have brought that Broadway feel to the stage in Weiser. With a stunning background, beautiful costumes, witty and dark humor, catchy songs, and colorful, spectacular talent, you will regret it if you miss this once-in-a-lifetime performance.
The stage crew, actors and actresses, and several community members have put in hundreds and hundreds of hours to bring The Addams Family to life on stage. Supporters like you fund the musicals presented by our youth!
You can take advantage of the last two showings on March 17th at 7:00 pm and a matinee on March 18th at 2:00 pm, and doors open 30 minutes before showtime.
The tickets are $8.00 and can be purchased at the door, or you can reserve yours online by clicking here. 
Remember to bring some cash for cookies at the intermission!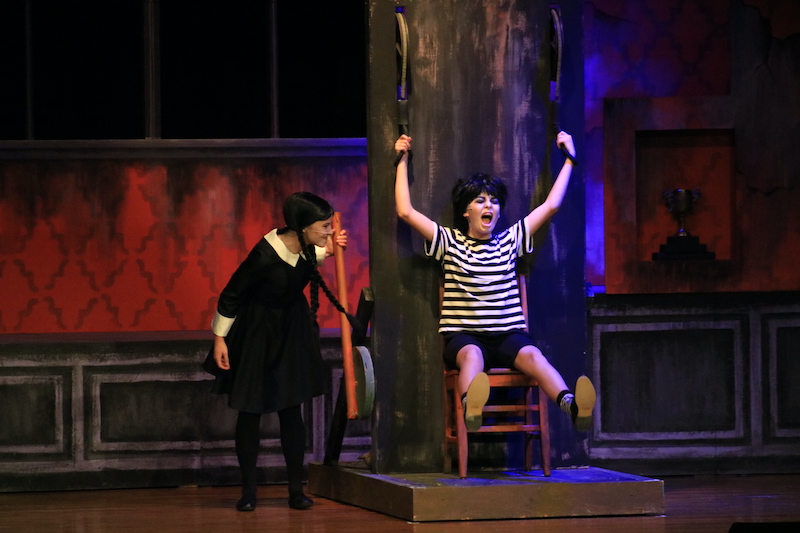 "This was a great twist on The Addams Family. The musical was full of family-friendly humor, great actors, and awesome theatrics. My family all loved it. It is a "should watch" for anyone in the community." – Miles Messersmith
"You wouldn't know that it was high school students performing; the musical was so funny! The costumes were beautiful. I'm glad my family went and watched it." – Samantha Messersmith, 14
Full Musical Photo Album Coming Soon to Livinginthenews.com Facebook Page