This story will have you questioning whether this was just a mere coincidence or was it the mysterious and magical way of the Universe bringing people together for a divine purpose.
Mabel Dobbs, executive director of Angel Wings Network, Inc of Weiser loves to tell this story and for good reason! It is one that will touch your heart and affirm your belief in a higher power working incredible miracles all the time.
Recently, a woman named Vera was perusing the aisles of a store in Boise, Idaho when she ran into a young woman whom she struck up a conversation with who had recently moved to Weiser. The two ladies chatted for a bit about living in small towns and Vera turns the conversation by asking, "Have you ever heard of Angel Wings Network in Weiser?" 
Rewind back to the end of August 2022, Angel Wings Network, Inc was featured in a beautiful segment by CBS2 News where we were chosen for the "Pay it Forward" program.  Vera had watched the segment and was touched by the story.  Since watching, she had not been able to get Angel Wings off of her mind.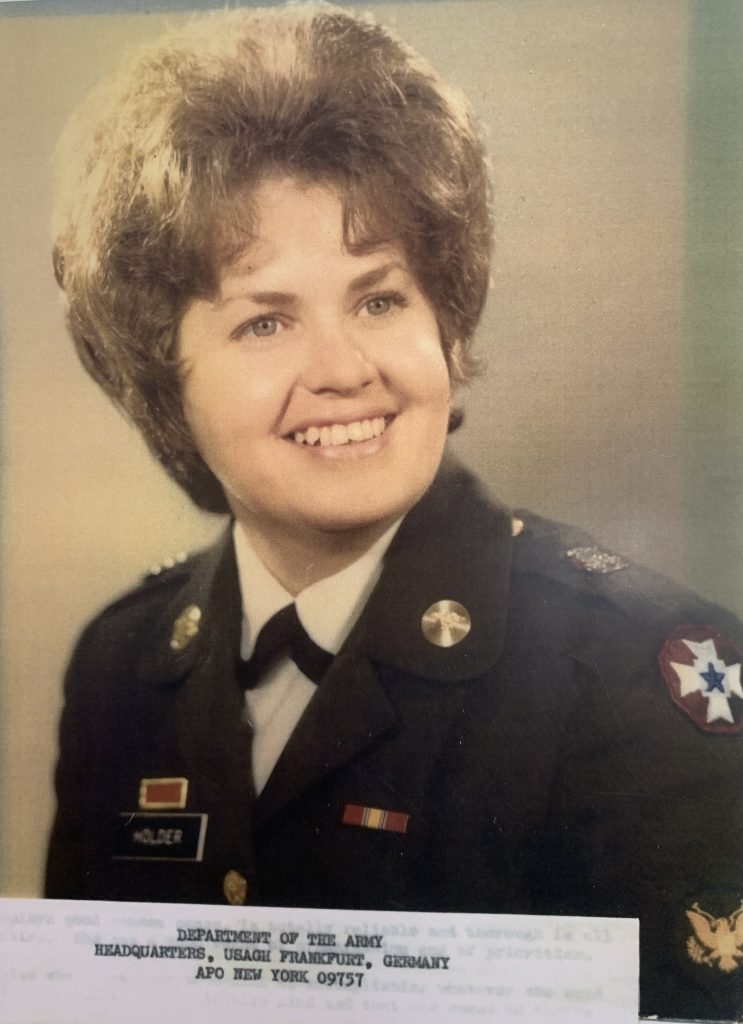 Fast forward to mid-September, back in the store, the young woman says, "actually yes, I have heard of Angel Wings!  My boyfriend's grandmother is the executive director!"  Vera could not believe what she was hearing.  Since 2019, she had been looking for an organization that "felt right" to make a memorable donation in honor of her dearest friend, Claudia D. Holder, as she had passed away after a diagnosis of advanced cancer.  Vera quickly exchanged numbers so she could get in touch with Mabel Dobbs, executive director of Angel Wings.
Claudia, known to everyone close to her as "Dee", was born in San Bernadino, California in 1944 where she resided and worked various jobs included labor in the cotton fields, waitressing, working security in large retail stores, and an ammunition factory.  At the age of 27, Dee enlisted in the U.S. Army serving a three year tour from 1972 to 1975 with training and duty in Alabama, Texas, and two years in Germany.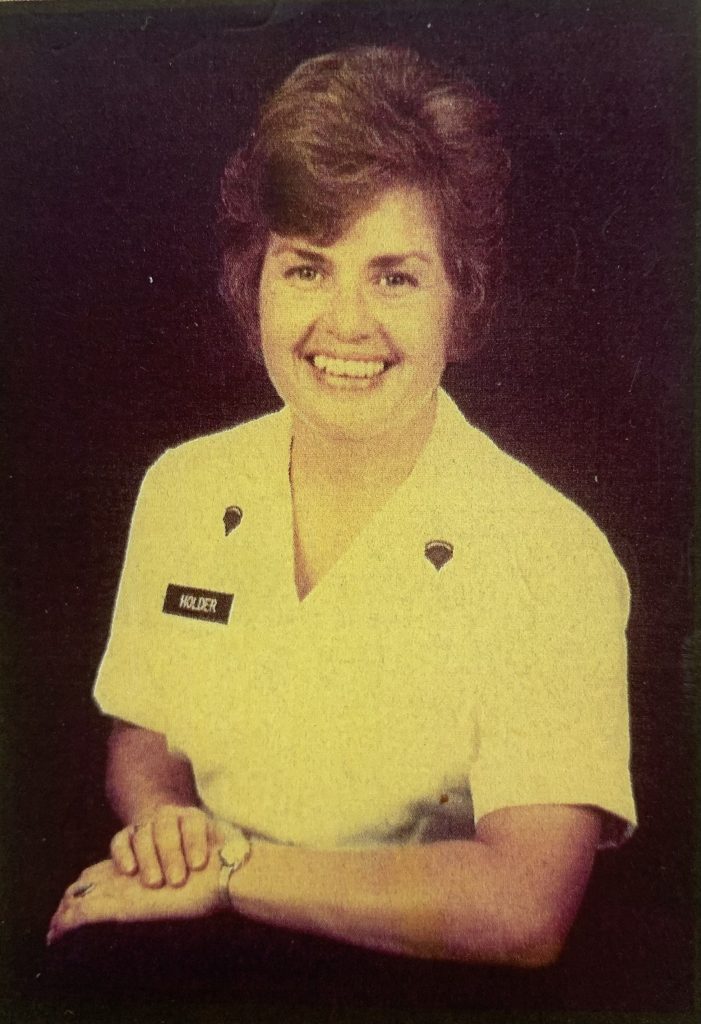 After being honorably discharged, Dee and Vera both attended and graduated from nursing school. The friends started working at St. Alphonsus Hospital in Boise, Idaho where Dee worked for over 12 years as an RN in the oncology department, before retiring due to disability of chronic back pain and inoperable spine issues.
Remaining very close friends, Dee and Vera began traveling together while also taking pride in investing in her home as her health would allow.  Unfortunately, Dee suffered years of chronic illness, degenerative spine and rheumatoid arthritis.  Alzheimer's disease crept in, and then Dee was diagnosed with advanced cancer that ultimately took her life.  Vera shared that she always endured her illnesses with courage and gracious dignity.  Dee was able to pass away in her home with Vera and hospice caregivers by her side.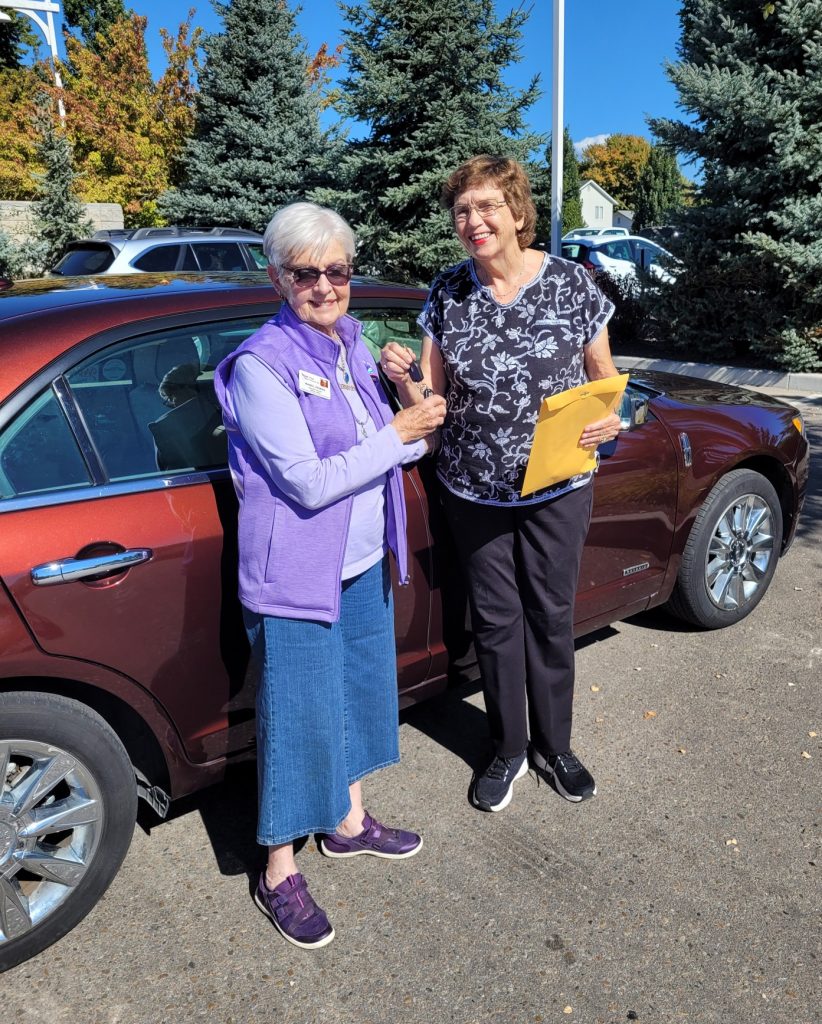 Before Dee's Alzheimer's diagnosis, she had purchased a car but was unable to enjoy it for long when she became ill and stopped driving. Since her passing, Vera has wanted to gift the car to an organization that felt right to her. When she heard about Angel Wings Network on CBS2 and then ran into Mabel's grandson's girlfriend at the store in Boise, this was enough of a clear sign to know that this is what Dee would have wanted. Vera quickly reached out to Mabel and told her the story. A week later, they met Vera at her home and visited with her for over 3 hours. By the end of the visit, she had officially gifted Dee's car, a beautiful 2012 Lincoln mkz hybrid with only 19,000 miles, to Angel Wings Network to use as a transportation vehicle for cancer patients.
When thinking of a name for the car, because all special cars need a name, Mabel thought, "how about Dee Dee?"  Vera smiled and said, "that was her nickname when she was stationed in Germany."  To finish off the deal, Mabel ordered specialized license plates that say "4DEEDEE".
Did you get goosebumps like I did reading this story?