Written by: Jodie Mink & Amy Nichols, Cambridge FFA Advisors
The Cambridge FFA officer team and advisors saw a need to complete a unit on dining etiquette. Many times, Cambridge FFA members are asked to attend dinners or events that require additional knowledge of dining etiquette. Some students shared that they couldn't remember the last time that their family had sat down at the dinner table together.
Mrs. Mink conducted a week long lesson to her 7th grade Ag Discovery Class and to Mrs. Nichols 9th grade Intro to Agriculture class on dining etiquette. Students learned the basics of different table settings, proper dining etiquette, as well as practiced proper dinner conversations.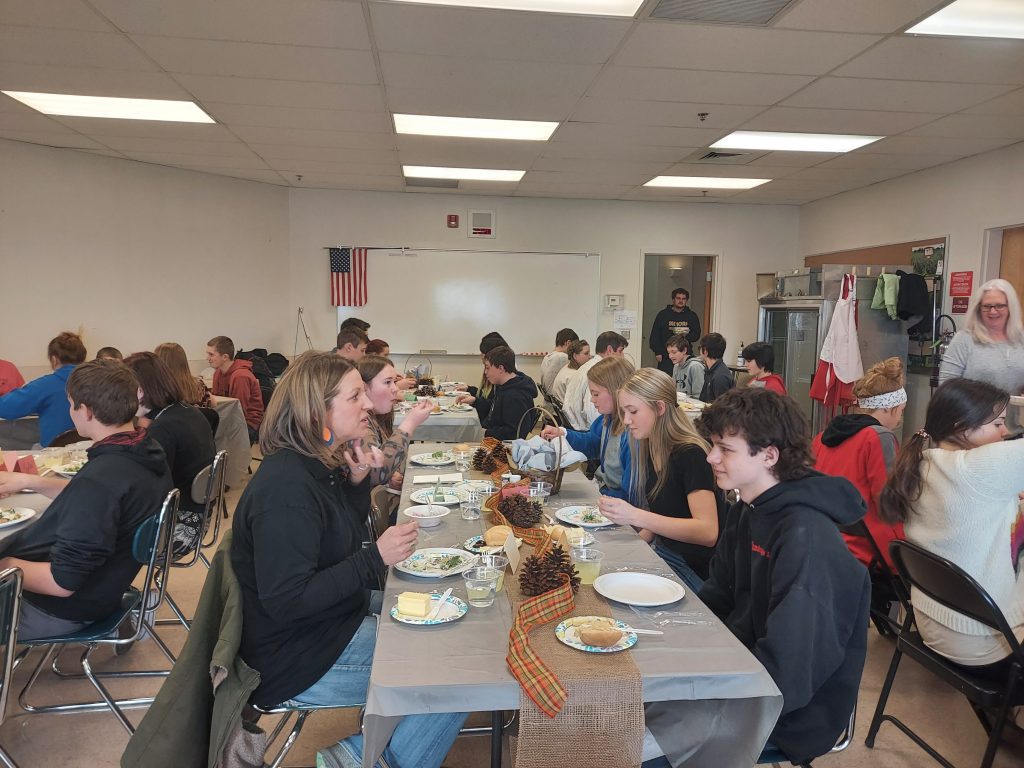 All the skills learned were put to practice at a formal luncheon of 42 people. The guests included the 7th and 9th grade ag classes, as well as the Cambridge FFA officer team and the majority of the Cambridge High School teachers. Formal tables were set with assigned name cards. At each table was the host or hostess (Cambridge FFA Officer), and a variety of guests. One table commented that it was the first time they actually had ever visited with that fellow student before.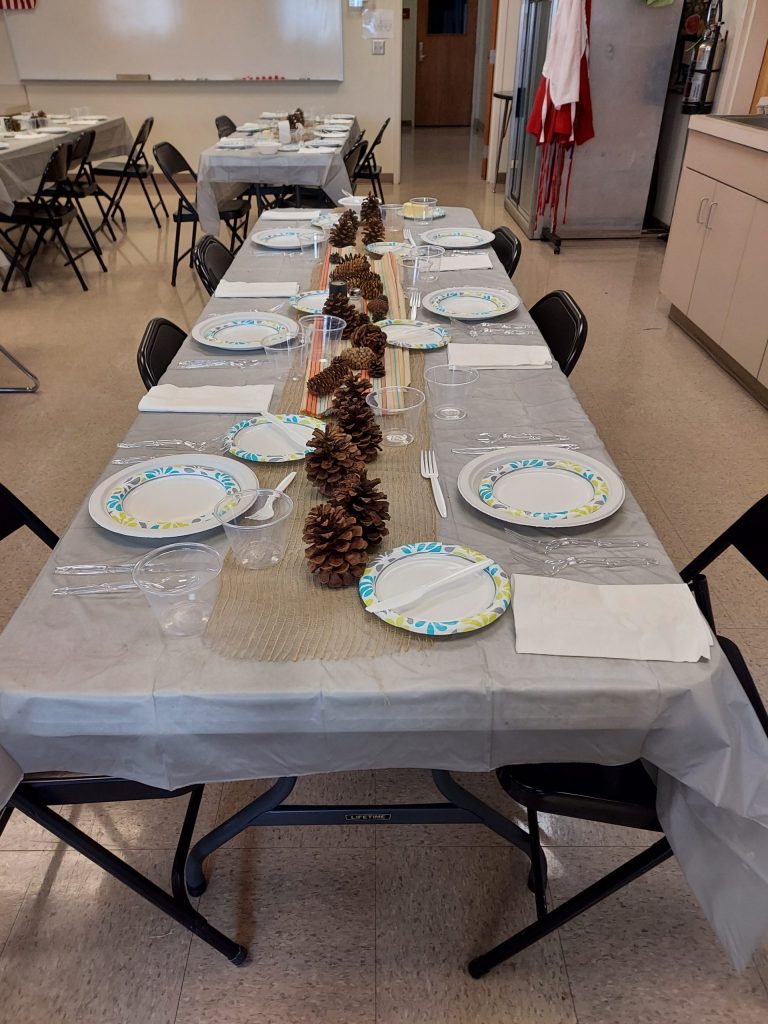 Mrs. Ruby Braun, Mrs. Vickie Turnbull, Mrs. Seoniad Uebelhart, Mrs. Rhea Lanting, along with Mrs.Nichols and Mrs. Mink helped to prepare the meal and serve the 7 dining tables. The Cambridge FFA intro to floral class created unique table decorations with different themes.
Students enjoyed a family style meal of green salad, rolls and butter, loaded baked potatoes with broccoli, chili, sour cream, cheese and bacon bits, as well as fruit cobbler and ice cream served with lemonade and water. Great conversations were overheard at the tables as some of the 7th graders attempted to help the seniors with passing the salt and pepper shakers and the food. Mrs. Kindall commented "I really appreciated the invitation to join the students and I thoroughly enjoyed the experience. I found myself sitting at a mixed table of students that under normal circumstances probably would not sit together. We had really good conversation and the students did a great job of continuing the flow of conversation while asking thoughtful and meaningful questions. I appreciated getting to experience our students in this setting, everyone so thoughtful and polite." Katie Russell, Cambridge FFA secretary commented on how relaxing it was to sit and enjoy a meal with everyone.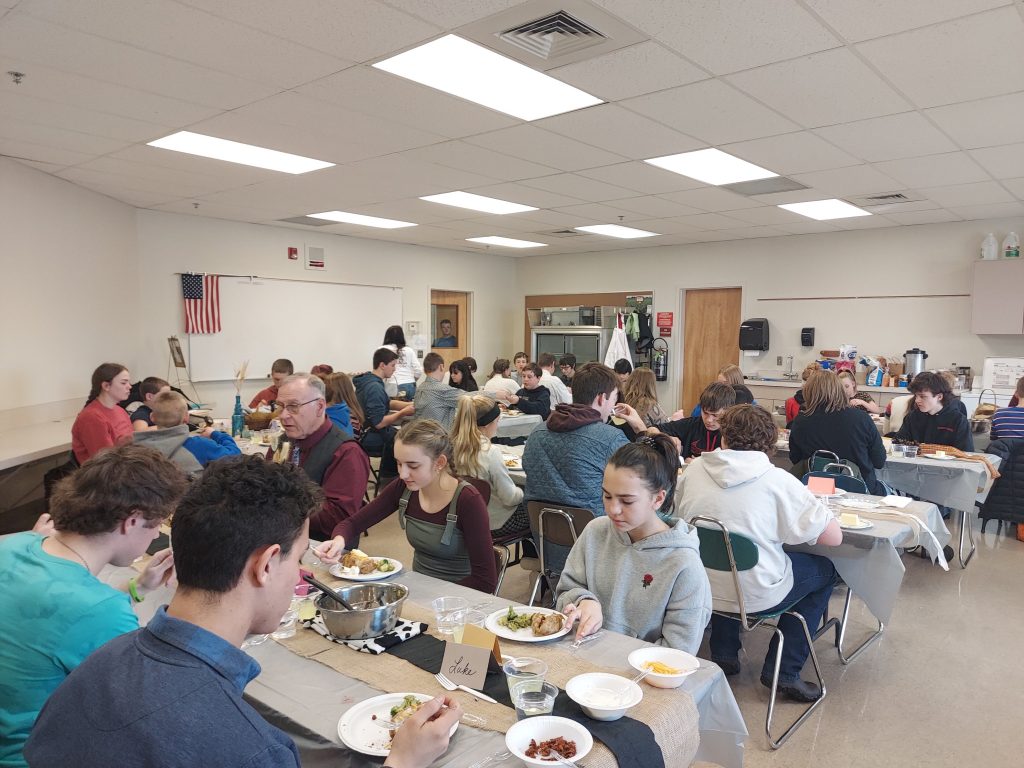 Students followed up by writing hand written thank you cards to the individuals that helped to make the luncheon a success. Thank you to the community for providing such a wonderful opportunity to our students. Your willingness to make food, act as wait staff, and stay to wash dishes for over an hour is appreciated greatly. Overall, this event was a huge success.