12 November 1967—17 May 2023
It is with deep sorrow that we announce the passing of Darin Carlton Hoffer, a devoted husband, beloved father, stepfather, grandfather, loving son, and brother. Darin touched the lives of countless individuals through his unwavering faith, compassion, and commitment to helping those around him. He leaves behind a legacy of love, inspiration, and profound impact.
Darin was born on November 12, 1967, and exemplified a life of service. He used his personal experience with overcoming addiction to have empathy and compassion towards those he helped. Guided by his unwavering faith in God, Darin dedicated his life to providing support, guidance, and hope to those in need.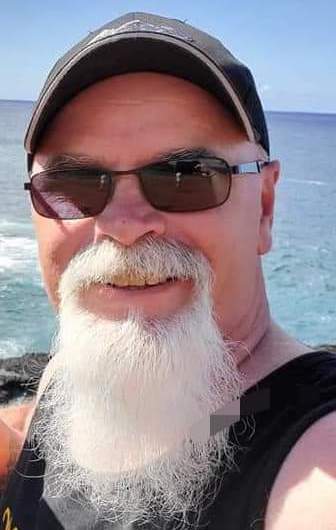 Darin leaves behind his mother, Karin, who will miss the "I love you mom" texts when he would be at work. His sister, Mikayla, who will try her best to be as much like him as she can. His son, Nick, who was inspired by Darin to become the man he is today. Darin's grandson, Cooper, who will always cherish the memories of his "Papa" showing up at his baseball games on his Harley. Darin also leaves behind his beloved wife, Elizabeth, and their two dogs, Pudgy and Lulu. His love for Liz was unconditional and true, and their life together brought stepsons, Nick, Jesse, and Danny Joe, into his life.
Darin found brotherhood and camaraderie as a member of the Conflicted MC, one of only two clean and sober motorcycle clubs in the valley. He actively supported and contributed to the MC, assisting members through their struggles and welcoming new members on their sobriety journey. Darin's commitment extended beyond the club, as he also showed immense love and support for the kids at the Hays House, participating in fundraisers and delivering Christmas presents alongside his fellow club members.