On March 1st, the Beta Sigma Phi council members presented Dr. Lore Wootton with a yellow rose as she had been chosen to be Weiser's 2022 First Lady.  Council members Jan Mullins, Peggy Harvey, Judy Meyers, and Valerie Donicht were thrilled to surprise Wootton with the announcement.
Dr. Lore Wootton has been married to her wonderful husband, John, for 30 years and they have two grown children, Aimee, age 27 and Ben, age 23. Wootton is originally from Westminster, Maryland where she grew up and later found herself spending three years in Colorado. 25 years ago, Lore and John relocated to Weiser where their original plan was to work to pay off their loans and then head overseas to practice third world medicine. "But Weiser quickly grew on us," Wootton commented. She has since spent much of her time providing medical care to the folks in and around Weiser at Two Rivers Medical Clinic in Weiser. "We have felt loved, supported and are glad to give back to our community," said Wootton.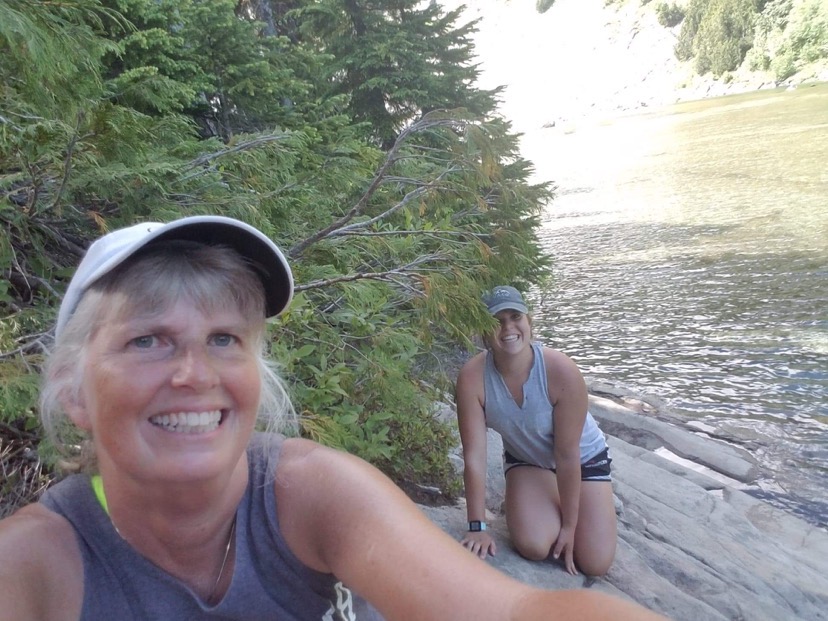 Wootton has been extensively involved in the community in many ways, including co-leading youth groups and mission teams through the Weiser Community Church. Mission trips to Mexico has been a way to fulfill the desire to help in other countries. She has been an avid supporter of local organizations, programs, and businesses. She is often giving back to the community through acts of service such as volunteering to provide holiday dinners at the Weiser Community Senior Center or baking desserts to contribute to local bake sales benefiting cancer patients. Some of the interests she has outside of her career and church are cycling, skiing, baking, and being in the outdoors.
Dr. Lore Wootton will be honored at the First Lady Tea on April 9th from 2pm to 4pm at the Weiser Community Church.