June 3-4, 2022
Cambridge, Idaho
Washington County Fairgrounds
Hells Canyon Jam is an example of what one idea, when taken root, can become. It can grow into an event that an entire community rallies around and takes tremendous pride in. More than a great night out, and even more than a concert. Hells Canyon Jam is a testament to the power of small-town America and what we can accomplish; even when funded solely by donations and fueled by 100% volunteer manpower.
Why? Why all the effort, tears, thoughts of leaving the country and sleepless nights? Same reason most of us do anything really, for the kids. Hells Canyon Jam is for the kids with mud on their boots and hay in their hair. Kids full of hard work, determination, and character. It's for the kids that don't even realize they're part of a dying breed, generations of the America we all treasure, and must fight to preserve in our own way. They are why 100% of proceeds from this event fund rodeo and fairgrounds improvements, local FFA and 4h clubs, as well as an ever-growing college scholarship program. They are why we're back at it. Back with a weekend full of events and an incredible concert lineup, and we're excited to welcome you all back to our home once again to enjoy it all with us. Hells Canyon Jam: an event put on 100% by volunteers, for the sole purpose of benefiting youth in our rural communities.
The weekend kicks off at 5:30 PM on Friday, June 3, with a Taco Feed at the Cambridge and Midvale Senior Center. The main event on Friday night is Bulls & Broncs hosted by the Cambridge Rodeo Association, which begins at 8:00 PM.
Saturday morning, June 4, starts off with a community breakfast from 7:00 – 10:00 AM hosted by the Cambridge Baptist Church. From 11:00 AM – 3:00 PM is the 28th Annual Show and Shine car and truck show in Downtown Cambridge. Then, from 3:30 – 7:00 PM there is an "All You Can Eat" open pit BBQ hosted by the Cambridge Rodeo Association.
At 5:00 PM on Saturday evening gates open for the Hells Canyon Jam, an outdoor concert. The 2022 concert lineup includes Kenny Feidler and the Cowboy Killers opening, followed by Cody Canada and the Departed and Jason Boland and the Stragglers closing. There is grandstand seating as well as arena seating; bring lawn chairs or blankets for the arena. There's a beer garden and food vendors available at both the rodeo and the concert. But beware of the rules: No Coolers, No Pets, No Exceptions.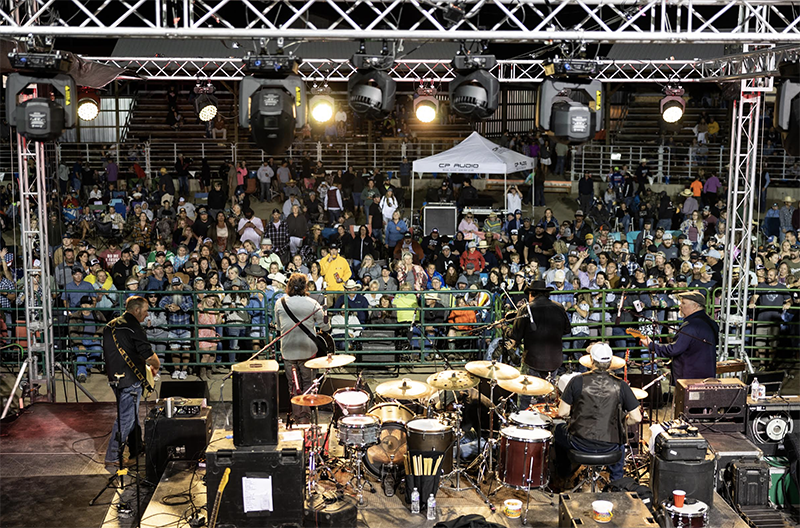 Hells Canyon Days tickets are available online, check out the weekend pass,
www.cambridgeidaho.com.
There's also a quilt show all weekend at Cambridge School and a book sale at the
Cambridge Community Library, as well as a market of vendors and artisans at the
Fairgrounds and on Main Street.
Dry camping is available onsite at Washington County Fairgrounds. Reservations are required. Lodging is also available nearby at Frontier Motel & RV Park, The Cambridge House Bed and Breakfast, Trail Head Guest House, and Mundo Hot Springs & RV Park.
All proceeds from all events happening throughout the weekend go back to the Cambridge community! More than $13,000 was given back to the community last year.
Visit the Cambridge Commercial Club website to purchase your weekend pass and get
more information, www.cambridgeidaho.com.