Idaho State Police is investigating a two-vehicle collision that occurred at approximately 4:00 p.m. on July 4, 2022, northbound on US-95 near milepost 89, in Washington County.
A 21-year-old female from Nampa was driving a Ford Expedition southbound on US-95. Her passengers were a 33-year-old male and a juvenile, also from Nampa. A 19-year-old female from Kuna was driving a Toyota Tacoma northbound on US-95. Her passenger was a 23-year-old male from Kuna.
The Expedition was traveling southbound and crossed over the center line striking the Tacoma that was traveling northbound. The Expedition rolled multiple times and came to rest off the right shoulder, causing a grass fire.
The driver of the Expedition was transported via air ambulance and her passengers were transported via ground ambulance to a local hospital.
The driver of the Expedition was not wearing her seatbelt; all other persons involved where wearing their seatbelts.
The northbound lanes of US-95 were blocked for approximately two hours.
The incident remains under investigation by Idaho State Police.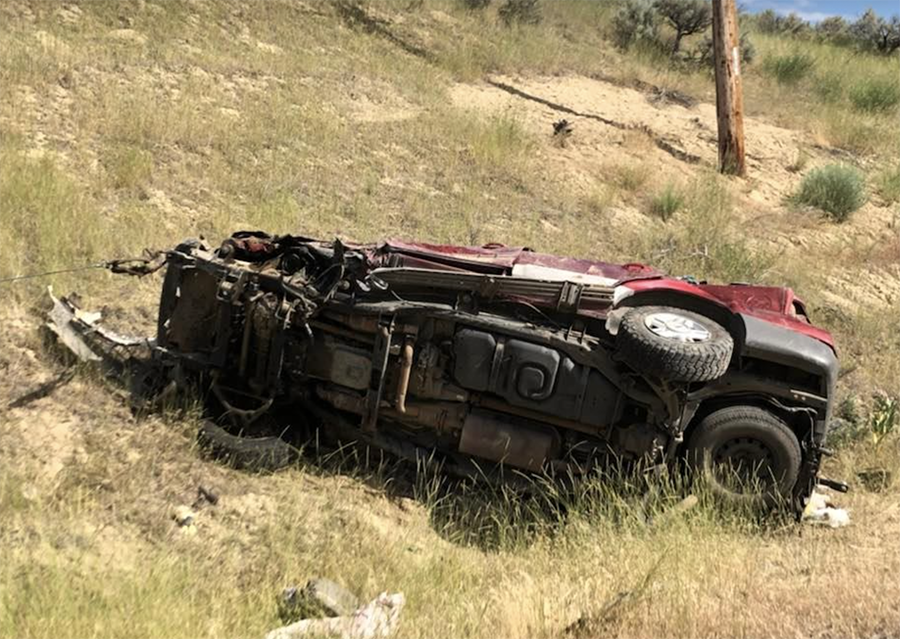 .