Spending most of her life on a farm, Lisa Horzen has lived in Weiser for over 20 years, and has always loved agriculture, outdoor activities, and family time with good food. Originally from California, Horzen is the middle sibling among three, and has a sister and brother who currently reside in California. With three sons, Horzen has accomplished a lot including recently graduating with honors from BSU with a bachelor's degree in multidisciplinary studies. She also acquired a minor in business and a certificate in leadership, all while recovering from a brain injury. Aside from business, she loves to go camping, biking, horseback riding, water sports, snow sports, BBQ's with the family, and just about anything that involves the outdoors.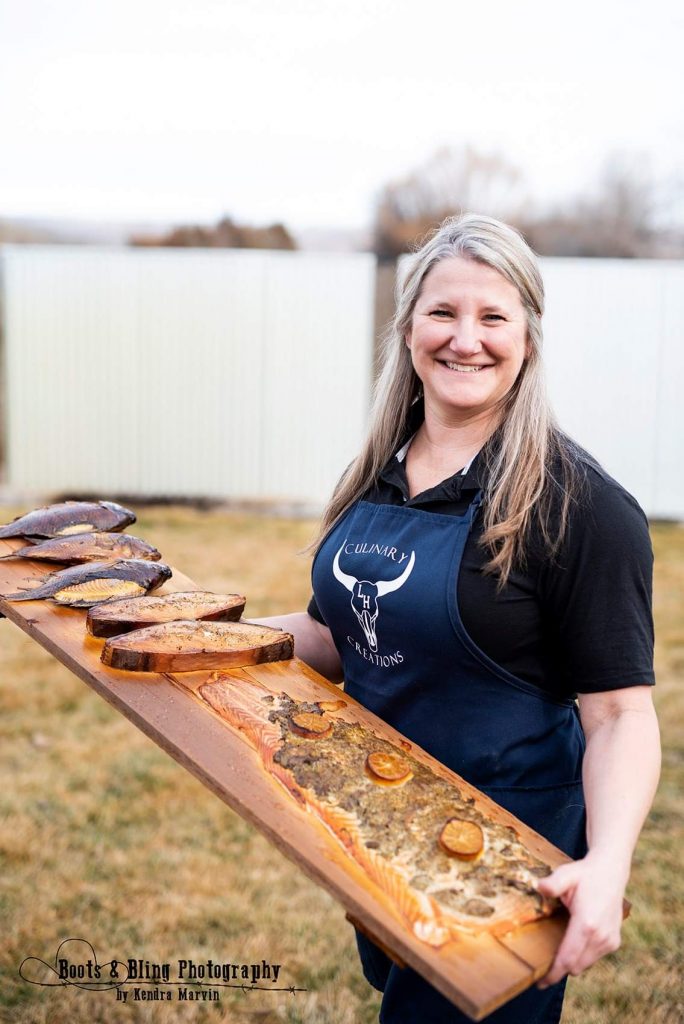 Horzen has been doing culinary business for about 23 years. Promoting her business has mainly been by word-of-mouth among close circles of friends and family thus far. Horzen does catering events with as few as 10 people and a group as large as 500. She has a mobile set up for her equipment that allows her to take all of her tools and necessities with her to the event. "I am manager food safety certified, as product quality and service are important to me. I come from a large, happy family, and my grandparents on both sides were big on gatherings. Food was always key. Plus, my grandmothers and mom were amazing cooks! I learned a lot from them," shared Horzen. Part of her background includes establishing an Agricultural Homestay program, event planning, and catering a variety of events such as weddings, trail rides, and reunions
"I have had amazing and wonderful changes in the last few years such that my life now allows for the marketing and promoting of my business," explained Horzen. "Being conscious of food allergies and wanting to please, I began making my own seasonings years ago." Culinary Creations also features homemade seasonings that have zero preservatives, anti-caking agents or unnatural ingredients.
One of the things that is most important to Horzen is involvement in the community and church settings. She thrives on interacting with folks in the community by offering help and support to those around her. "I believe in the quality of relationships and people's value," she shared. For people who are interested in what Culinary Creations has to offer, they can reach Horzen through Facebook, Instagram, email, call or text. The new website will be up and running soon: lhculinarycreations.com. A new Facebook page dedicated to the business is also in the works.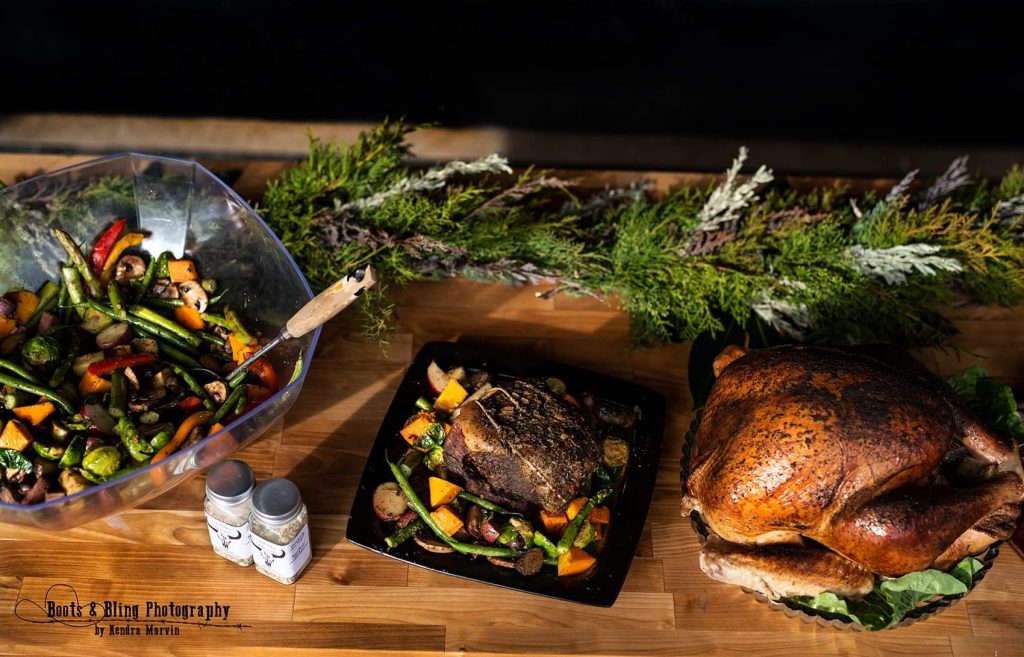 Horzen is currently in the planning to have her items in a few places locally.  "This has truly been a labor of love and necessity over the years.  I am available for catering bids as well and I will deliver product locally."  In the future, Horzen hopes to try out a tasting event for potential customers to try out the product before purchasing.
Horzen is excited to see where this business goes in the next few years. She is hopeful that the love of her community, love of working, and creativity will take her to new levels with her business. With the support of friends, family, and the community, Culinary Creations will be a unique addition to the business pool of Weiser!
Reach by phone: 208-550-1236
Facebook: Lisa Horzen
Website: Lhculinarycreations.com
Email: horzel12@gmail.com
(Photos used with permission from Lisa Horzen. Credit: Boots & Bling Photography)