Angel Wings Network, Inc in Weiser welcomes Joy Bielenberg as the facilitator for the first program "Cancer Care Pals" Book Club.  As a way to better connect with their cancer members and offer more support and resources, the book club is aimed at bringing volunteers and members together to read through "Cancer Now What" by Kenneth C Haugk, Ph.D.  Joy Bielenberg was the person who initially recommended this book to Angel Wings, and it has become a favorite among cancer members.
"God has been preparing me for this service for a long time," Bielenberg stated. When her father was diagnosed with pancreatic cancer, it was an eye-opening experience. "Dad had family or friends with him around the clock during his hospital stay. I noticed that all up and down the hall were patients with no visitors. At the time I hoped to some day lessen the loneliness they must have experienced," she shared.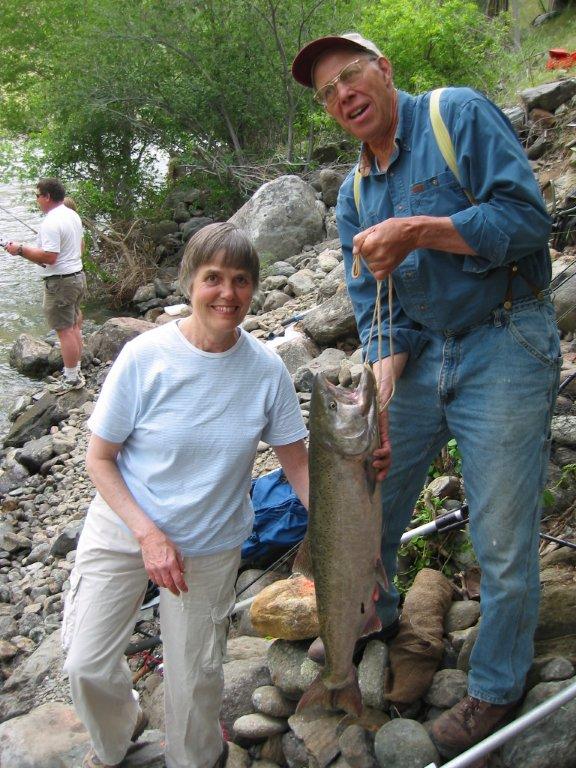 Years later, after retiring from teaching, Joy and her husband John were called upon to help others who needed help getting to and from doctor appointments. They were driving 200 miles round trip to appointments, sitting through appointments asking questions, and helping to guide people through the massive amounts of information given by the doctors. "My husband, John, and I were privileged to help my uncle in his final battle with prostate cancer that had metastasized throughout his body," and Joy wanted to learn how to be more supportive of this journey. Her answer came through a program called Cancer Companions, a ministry built for providing support to cancer patients.
In 2016, Joy began helping a man who had been diagnosed with multiple myeloma as well as diabetes and loss of eyesight. Their interim pastor didn't know what to do as the man lived alone and could not drive. Joy offered her help, and she started the journey of making many trips between McCall, Idaho and Fruitland, Idaho. She became his advocate when he had no one else to turn to. After a bone marrow transplant, Joy is pleased to share that this man is doing well.
In 2017, Joy's husband was diagnosed with liver cancer. "The tumor was nearly double the size allowed for surgery," she said. After learning of the diagnosis, Joy was given a copy of the book Cancer Now What. Her husband read the book and asked her to order a copy for everyone they knew with cancer. He was so impressed with the book. That is why Joy was so thrilled to share it with the volunteers and patients at Angel Wings Network, Inc.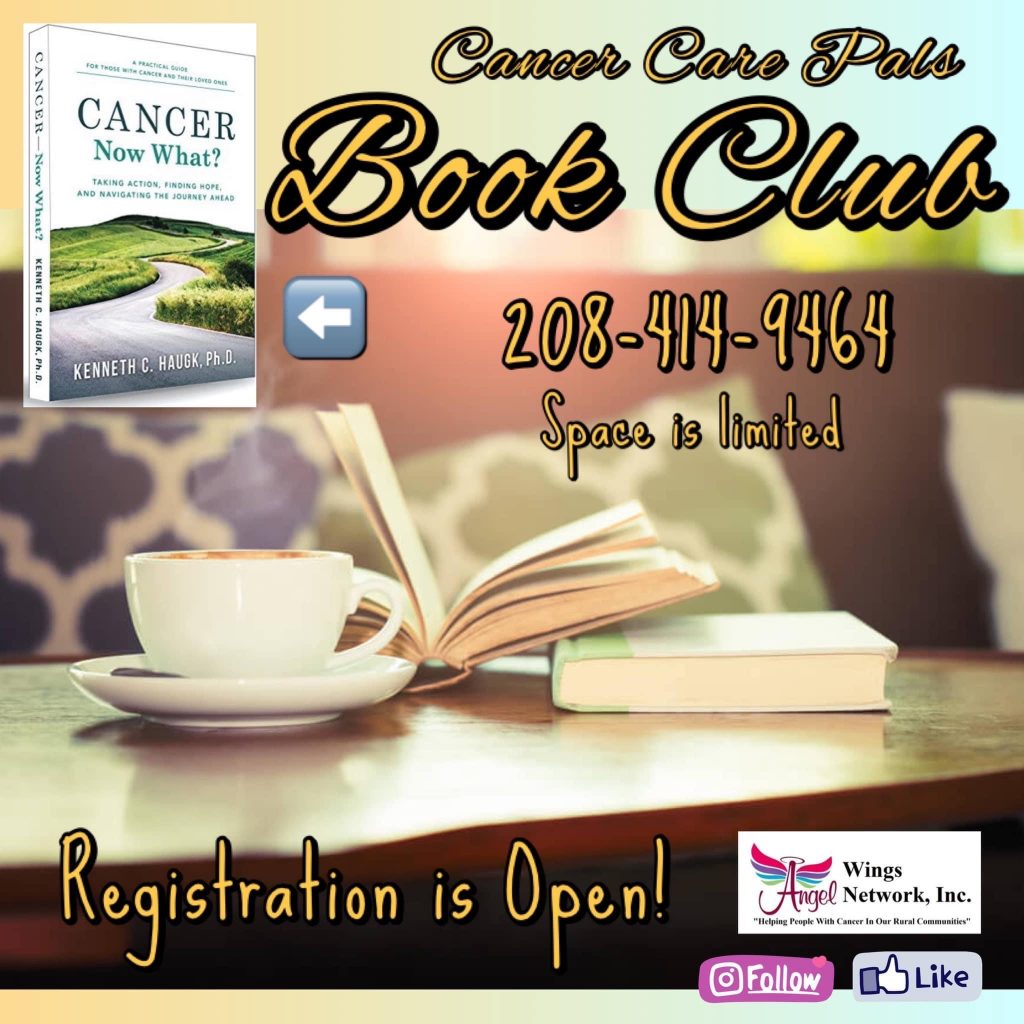 Unfortunately, Joy's husband passed away in March of 2018 but her purpose of helping other cancer patients has not faltered. She is excited to be the facilitator for the first book club meeting with Angel Wings where she will be going through the very book her husband recommended. Registration is open through the end of February 3rd. All current cancer patients are invited to come. Space is limited, however.
If you or someone you know has been diagnosed with cancer and would like to visit with a volunteer at Angel Wings, please reach out. "Cancer Care Pals" Book Club will be meeting for their first group on February 15th, 2022. To find out more information on future book club meetings, call the office or check out the facebook page @AngelWingsNetwork.
Office: 208-414-9464
Email:  weiseroffice.angelwings@gmail.com
Website: www.angelwingsnetwork.net