August 20, 1966-August 28, 2021
Marie was born August 20, 1966 in Sonora, California the daughter of Max and Janet Lemon. Marie attended Sonora area schools and graduated from Sonora High School in 1984. She participated as a yearbook staffer and served as Yearbook Editor her senior year. Marie also participated in LDS early morning Seminary and is a Seminary graduate. She continued her education at BYU Provo where she majored in Math Education graduating in the Spring of 1989 and was hired as a middle school Math teacher at Weiser Middle School in Weiser, Idaho that Fall.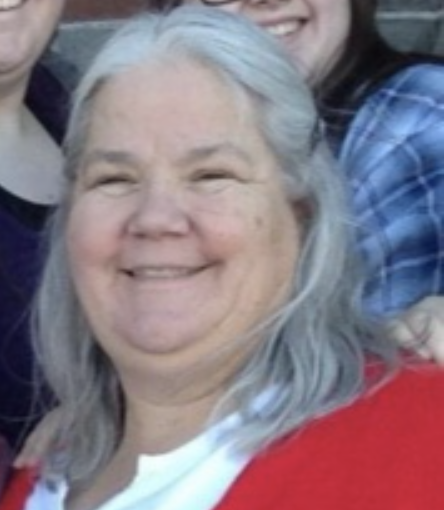 Marie has been described as a highly influential and respected teacher. She cared for her students and enjoyed her role as a teacher, coach and mentor. Marie was a lover of numbers and recognized patterns and prime numbers in all aspects of her life.
Living and working in Weiser, Marie met and married a local boy Rex Thomas, son of Harry & Geneva Thomas. They were sealed in the Boise Idaho LDS Temple on June 13, 1992. Rex and Marie are the parents of six children: Amelia (26) Provo, Utah; RC Rex Charles (25) Provo, Utah; Skylar (23) Fruitland, Idaho; Camilla (20) Provo, Utah; Emberlee (19) Weiser, Idaho and Theodore Feb. 15th- Feb 21, 2005.
Marie was an active member of The Church of Jesus Christ of Latter-day Saints and enjoyed her callings to serve especially as Gospel Doctrine teacher, Ward YW and Primary President, and Stake Primary President. Marie passed away at home after a brief illness. Her passing will leave a hole in many places; especially in our hearts. Marie will be missed by many extended family and community members. She is survived by her husband, children, one daughter-in-law(Molly Foster), her parents, Max and Janet Lemon of Elk Grove, CA. and siblings Steve (Lori) Elk Grove, CA; Bruce (Kathleen) Idaho Falls, Idaho; Brent (Teresa) Elk Grove, CA; Valerie (Dewey) Fresno, CA; Annette (Jim) Fairview Park, Ohio; Janet ( Doug) Herriman, UT; Richard (Stephanie) Pocatello, Idaho; Alan (KC) Provo, Utah and deceased sister Maryann (1980).
Funeral services will be handled by Lienkaemper-Thomason Funeral Home. Services will be held September 11, 2021 at The Church of Jesus Christ of Latter-day Saints, 300 East Main St., Weiser, Idaho. Viewing at 11:00 am and Funeral service will begin at 12:00 noon. No one loved Weiser, Idaho more than Marie.
Topic: Marie Thomas' Funeral Time: Sep 11, 2021 12:00 PM Mountain Time (US and Canada) Join Zoom Meeting https://zoom.us/j/93671807950pwd=N3VqdXNHVzhhTllkODQxN0dZUjF2dz09
Meeting ID: 936 7180 7950 Passcode: 844985