In a back room of The Cobbler in downtown Weiser, folks will find a quaint workspace being used by Arthur and Monica Reynolds, who are new to Weiser and have brought with them a fun and unique business they'd like to share with the community.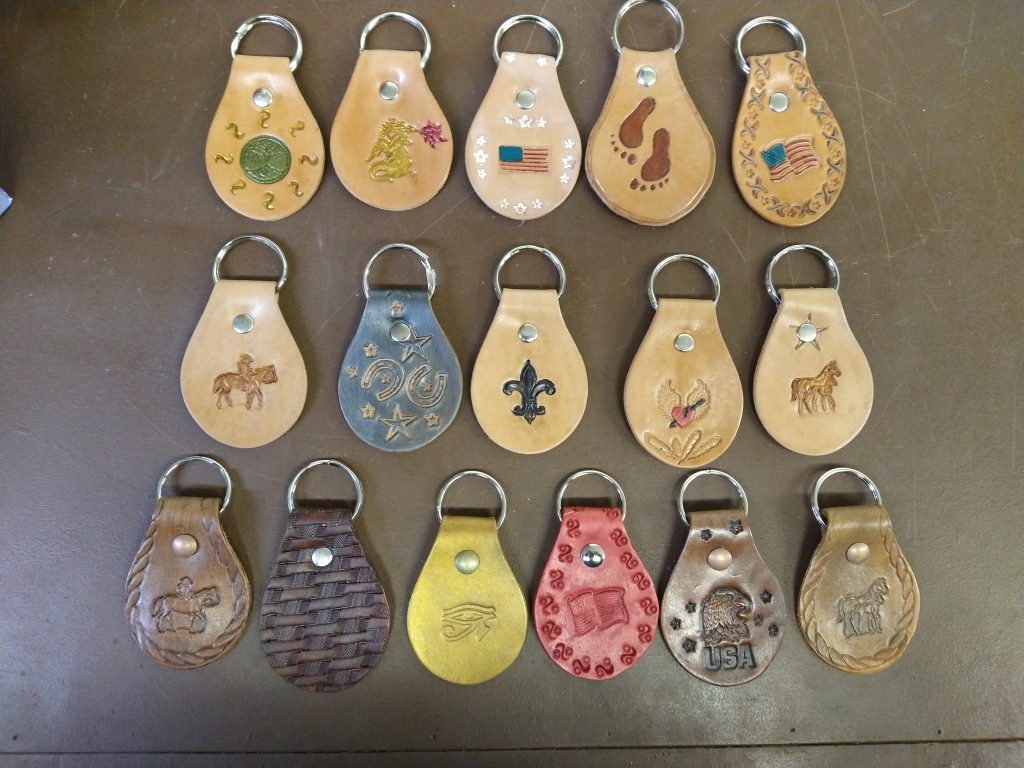 Arthur and Monica Reynolds moved to Weiser, Idaho from Arizona just two months ago to care for Monica's 97-year-old grandmother who needs someone to help care for her. Arthur was born in California but grew up between Utah and Arizona, living in numerous US states over the years.
While the two have separate business names, their businesses are essentially the same entity, Monica shared. Arthur specializes in leatherwork, or leather crafting, creating custom leather designs, custom leather pieces, and repairing or refurbishing damaged or old leather. "I got into leather as a kid in scouts and loved doing things with my hands," Arthur shared. Using a variety of tools and techniques, Arthur's work features artistic expression, various designs, colors, and styles. Leather workers like this often make practical items like belts and key chains as seen in the photos. Leather is durable, long-lasting, and high quality. "I truly enjoy seeing the joy I bring to those who have received items I have created for them. The smiles and happiness I bring is awesome," Arthur boasted.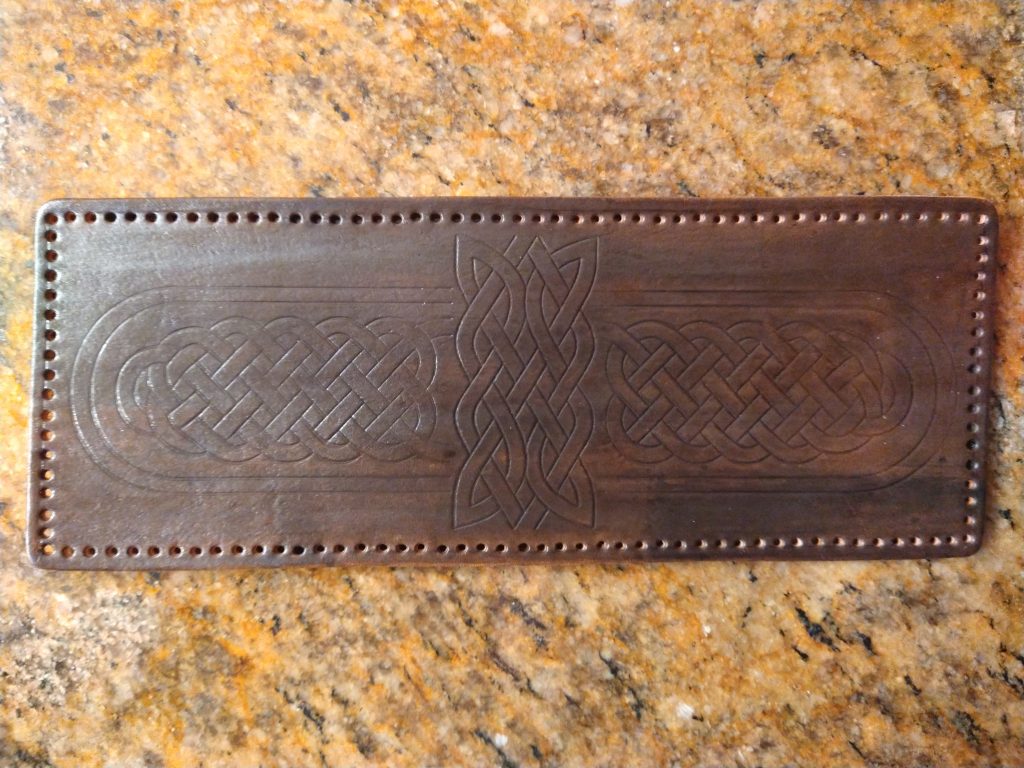 Monica, owner of Anne Serra Craftworks, has a self-proclaimed variety of professional experience over many years. Her love of all things crafty came from her mother who taught her how to sew and cross stitch. "I grew up watching my grandmother and great-grandmother crochet and seeing how excited everyone was about my great-aunt's afghans in the raffles and auctions we used to have at family reunions," Monica shared. She later picked up the art of hand-knitting and crocheting, gifting special scarves to an entire cast and crew of over 100 people in a production of "The Rented Christmas," which Monica directed.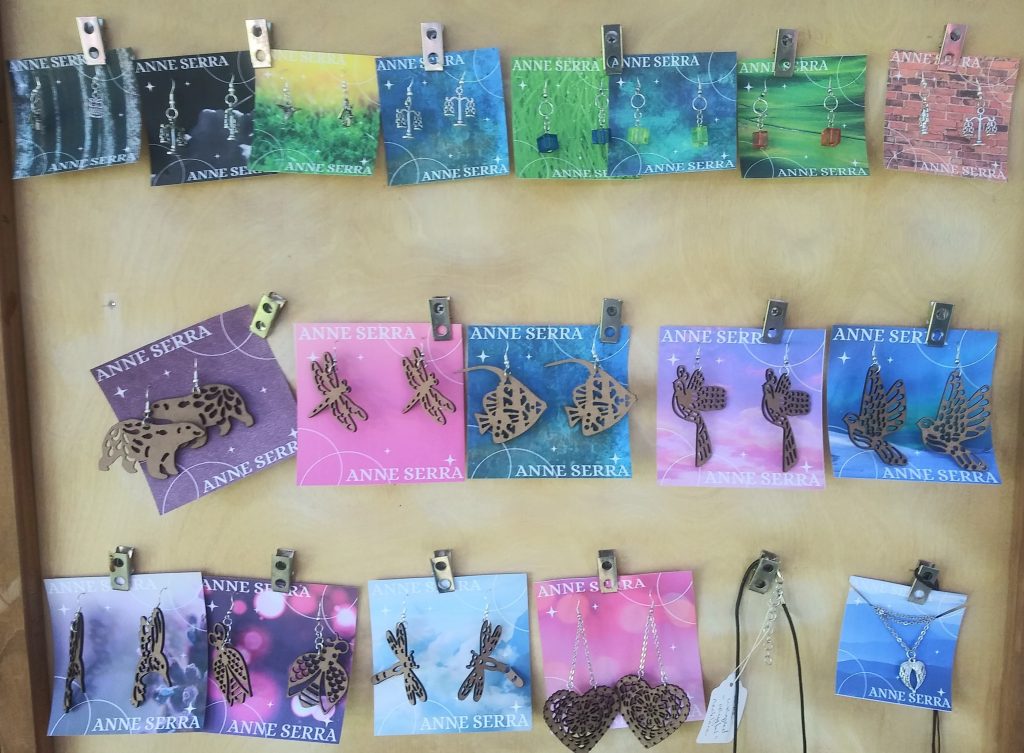 Jewelry-making became a new passion when she couldn't find exactly what she wanted or for a reasonable price, so why not design and create it yourself? "I love learning new things, so I continue adding to my repertoire as I'm able to find the time…" Among her other crafting skills is learning how to create macrame, keychains, lanyards, wire-wrapped pieces, and eventually hoping to get back into ceramics. Monica likes to create whatever strikes her fancy, but she particularly loves to do customized work for individuals. "I love to provide opportunities for other people to see their ideas come to fruition, too," she explained.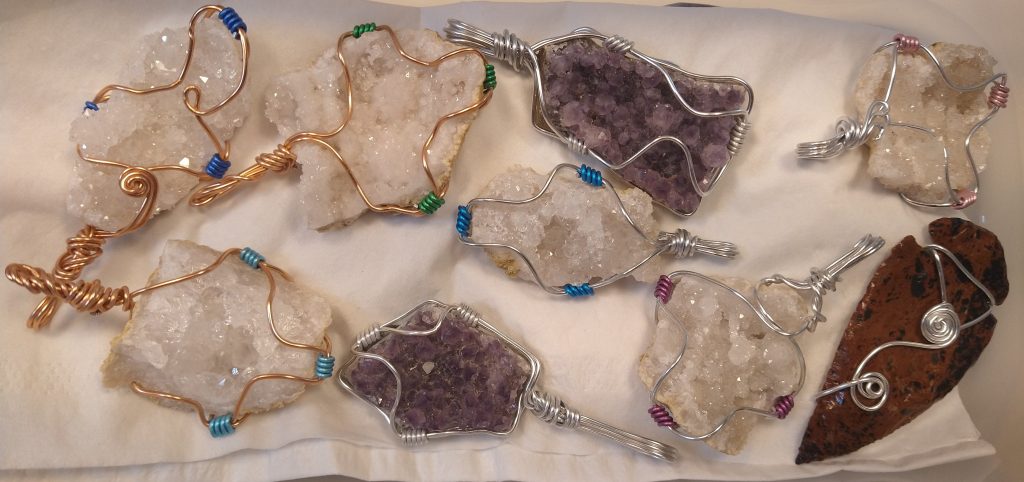 The couple both love to create handmade ornaments, so they've decided to design and assemble unique holiday ornaments for the Holiday Arts & Crafts Show at the Vendome this year. They are both thrilled for this opportunity to meet community members, share their talents, and have a great time at a holiday community event. Be sure to stop by and say hello, introduce yourself and welcome the Reynolds' to Weiser.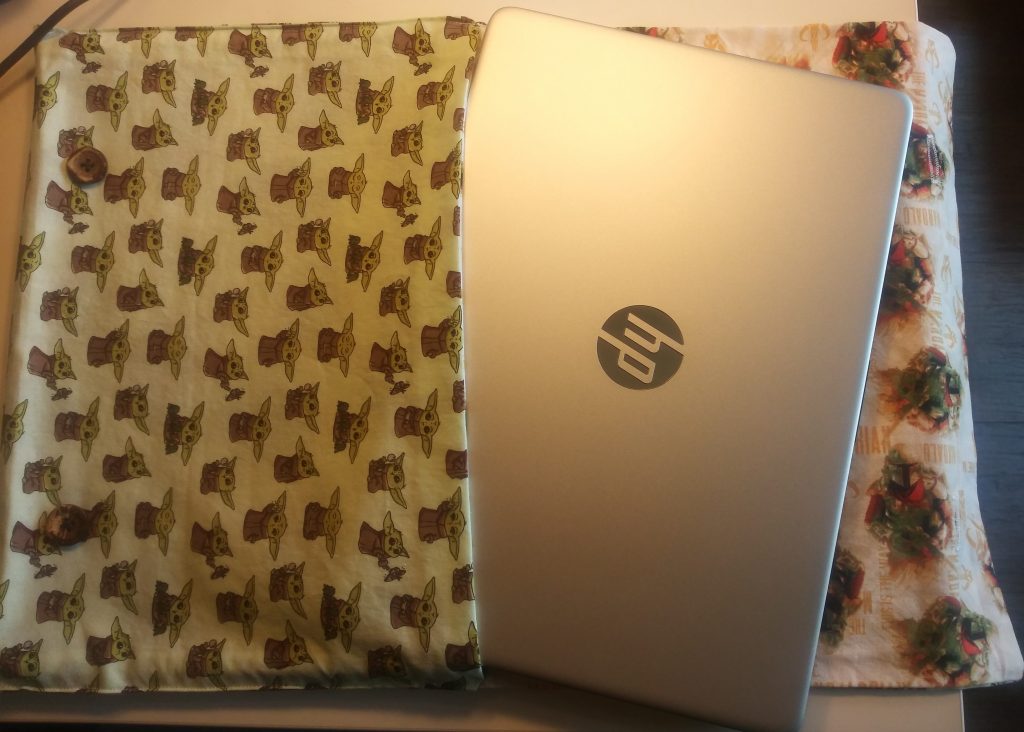 In addition, Monica is also a Global Master Mentor, offering guidance to individuals and groups through private mentorship and coaching. "I've coached quite a few people over the years and have developed an approach I refer to as 'Curating Life'. I encourage and teach people how to curate their own private and professional lives, bringing mindfulness and intention into their physical, mental, emotional, relational, and spiritual spaces," commented Monica.
DragonArt Leatherworks & Anne Serra Craftworks is located inside The Cobbler at 534 State St., Weiser, ID 83672.  Their hours are Monday through Friday 7:30am to 5pm and 7:30am to 4pm on Saturdays.  Time in the shop may vary due to the caring of Monica's grandmother.
Edit: An update has been made regarding Monica's grandmother. As of October 31, 2022, she has passed away. Our deepest condolences to her family. (11/1/2022)