Drowning deaths are widely preventable tragedies that can affect anyone in water. Safeguarding your life by wearing a lifejacket is a simple way to save a life. Even the best of swimmers can drown in unpredictable situations and by using a safety measure like a lifejacket, water activities can be a lot more relaxing and fun. Yet, not everyone can afford to purchase a lifejacket for everyone in their family. Or perhaps you make it to the river, but you forgot the lifejackets at home! The Payette County Loaner Lifejacket Program comes to the rescue!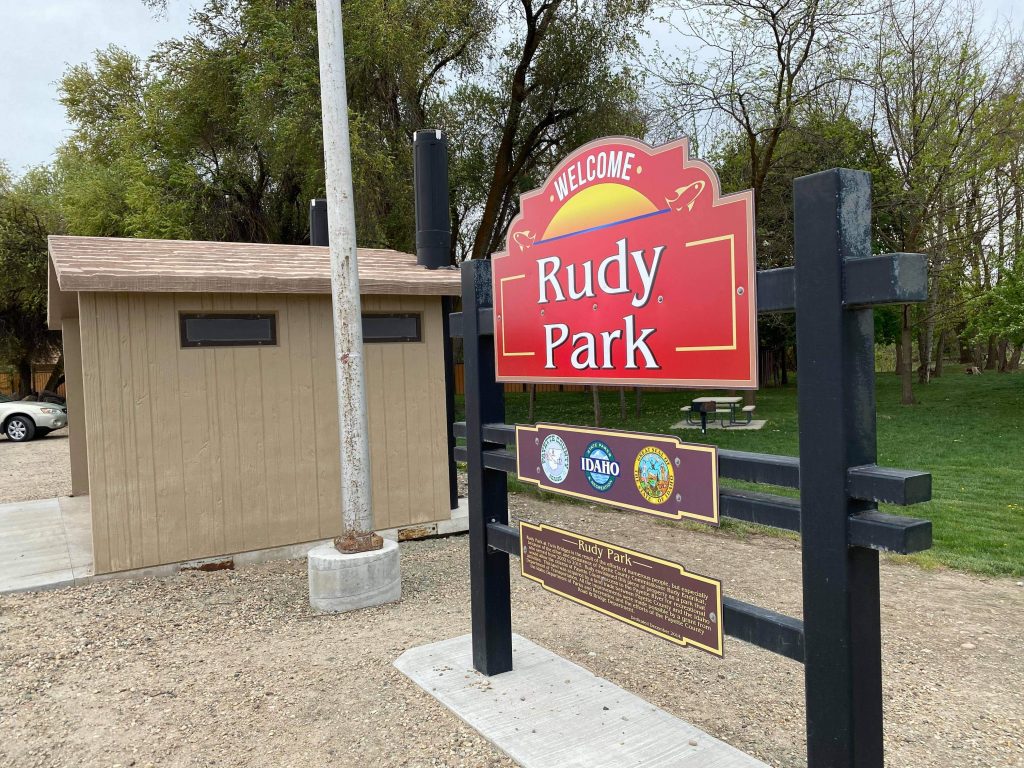 The program started from an idea that sparked from Kaitlyn Friend and her close group of friends and family who often kayak the Payette River. They witnessed several rescues on the river and the same question was always asked, "Were they wearing a lifejacket?" In this "lightbulb" moment, Friend knew she had to do something to help. Back in August of 2020, the Payette County Board of Commissioners approved the program and spokesperson Friend got the ball rolling with the efforts to collect the equipment and supplies needed to make the lifejacket program free for the public. A lot of people swim, boat, and kayak the Payette River, and unfortunately many rescues have taken place to save people from drowning. With the lifejacket loaner station, patrons can borrow a lifejacket for the day and return it to the station when they are finished, free of charge.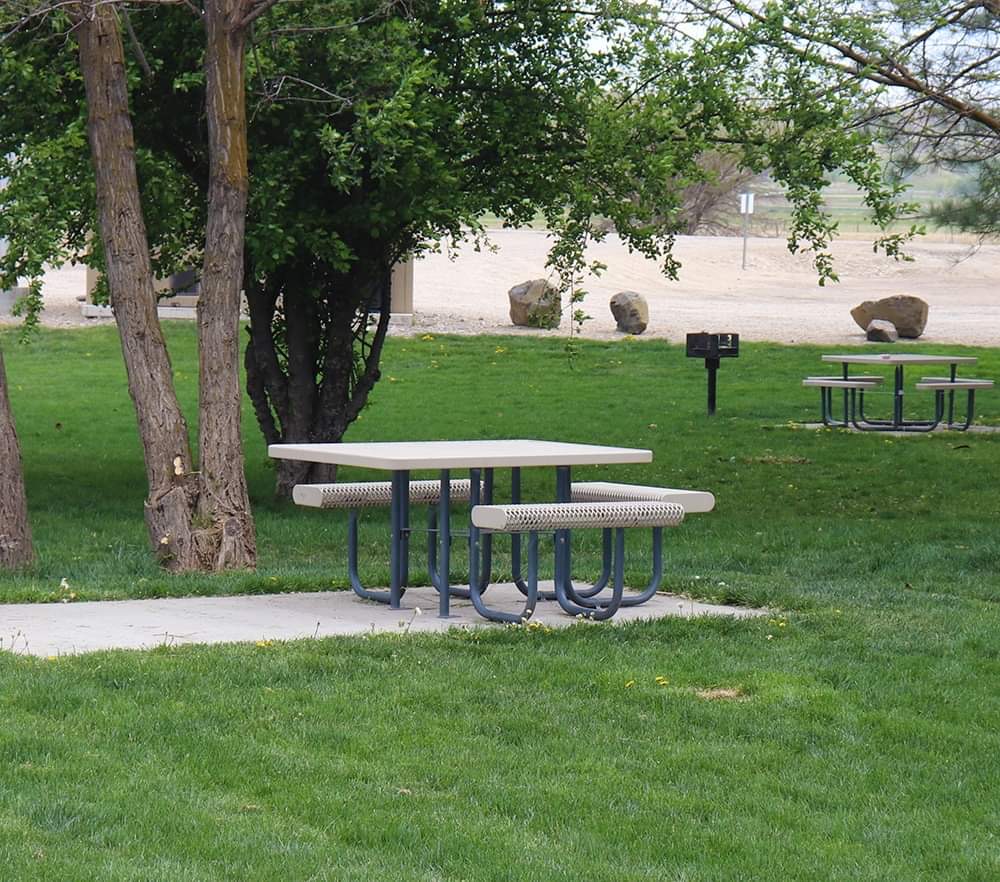 After posting flyers and utilizing social media to get the word out, donations started to flood in! "We would put our logo on the back (of the lifejacket) and hang them in the garage," she explained. Friend commented that there is a long list of donors who have contributed to putting this great program together and without the generosity of every donor, this would not have been successful. Businesses, individuals, friends, family, and commissioners have all pitched in their support. Some of the contributors to the program are: On the Rise Construction, LLC, Danny Kinnard, Cole Kinnard, and Vince Buescher of OTR Construction, who donated labor and material to construction four lifejacket stations. Brian Stark of Stark fencing and remodeling drilled holes and made a generous donation to help purchase lifejackets. Home Depot supplied roof material. Treasure Valley Steel provided roof flashing. Sherwin Williams of Ontario contributed paint. Zoroco Packaging of Caldwell donated lifejackets to fill 2 stations. Hunter of Homes, LLC is also a donor. They have also received donations from the community. "Along with my husband, Aaron, sister Shay, and friends: Matt, Kim, Cory and Tyra who have helped sort and paint these lifejackets in our garage. It has really been a group effort!" Friend shared.
The ribbon-cutting ceremony was held at Rudy Park in Fruitland on Saturday, May 1st to kick off the program. Living in the News was present for the exciting event and many joined in to show their support. Members of the Payette Fire, New Plymouth Fire and Payette County Sheriff's Office attended the ribbon cutting and Chief Castenada had the honor of cutting the ribbon.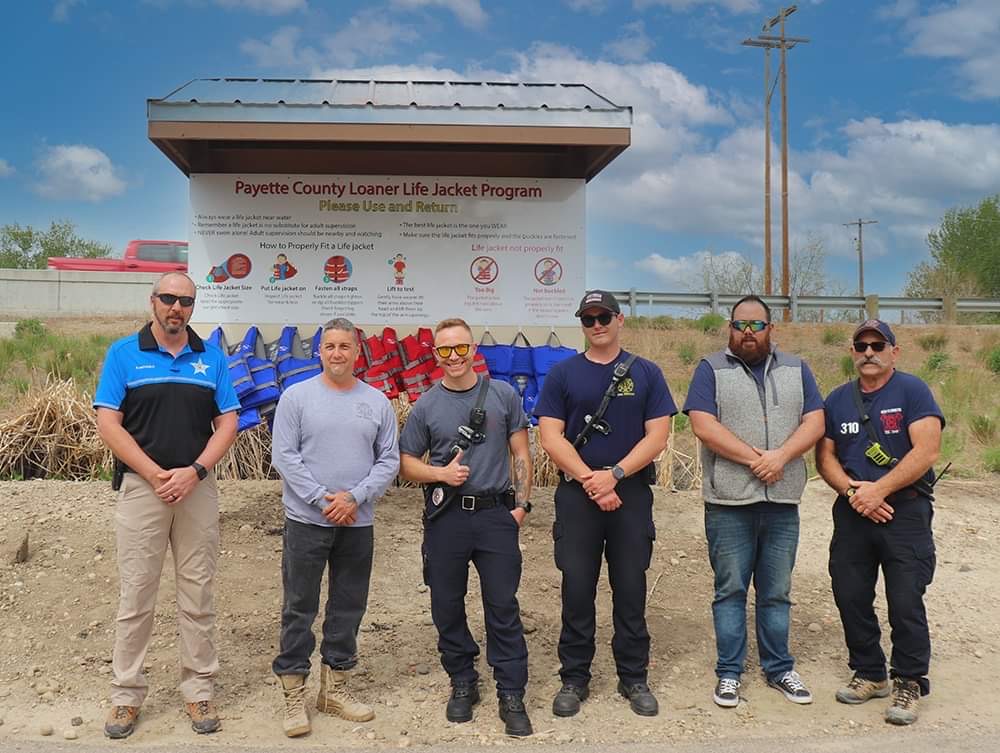 There are four lifejacket stations. Locations are at Sportman's Access in New Plymouth, Blacks Bridge in New Plymouth, Rudy Park in Fruitland, and Centennial Park in Payette. "We made sure to cover the most popular spots along the river in Payette County," Friend explained. There is no charge for using the lifejackets, but they do ask that people return them when they are finished. Each jacket says "Property of Payette County Sheriffs Department" on the back of them. If they are found outside of a station, they can be returned to the loaner stations or to the Payette County Sheriff's Department.
Lifejacket donations are appreciated and needed! Donations can be brought to the Payette County Sheriff's Office at 1130 Third Ave. N. #104, Payette, Idaho.