Sarah Jenson wins Miss Idaho 2022! Sarah started her passion with competitions at 16-years-old. Sarah then competed for Miss Idaho's Outstanding Teen in 2013 and in the next two years, graduated from WHS in 2014. While currently being 26 years old, Sarah has competed for the Miss Idaho title 5 times. These years being 2015, 2016, 2019, 2021, and 2022. Every year of competing for the Miss Idaho title, she walked away with scholarship money and another fighting spirit to never give up.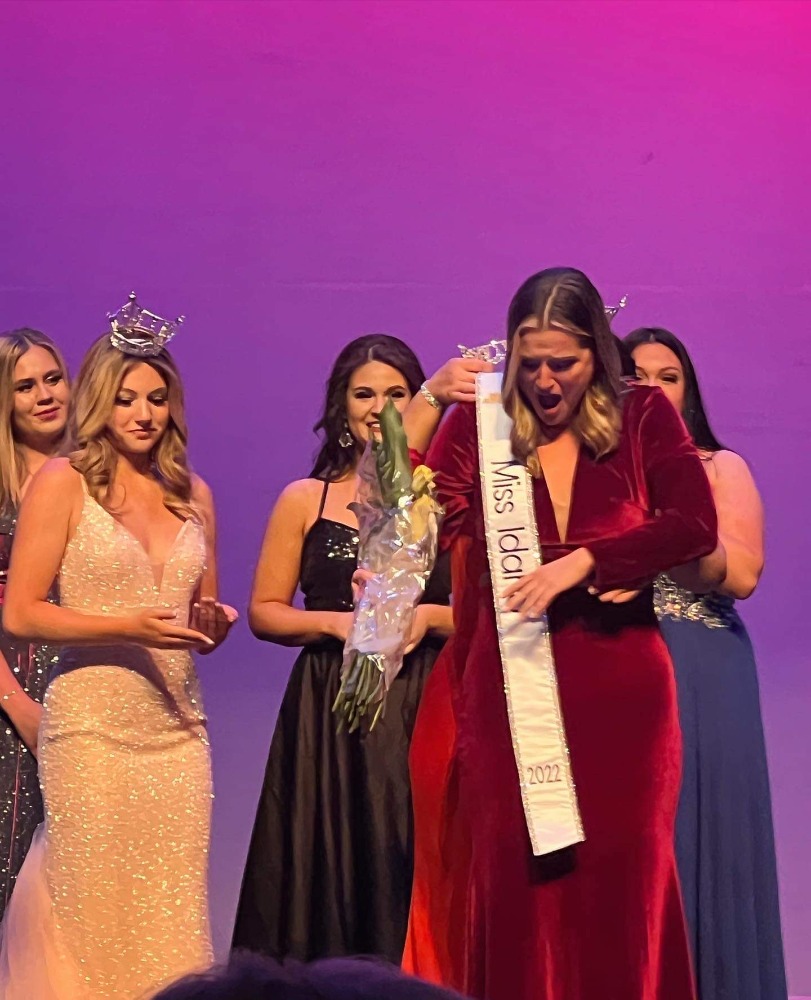 Sarah graduated with honors from Washington State University in 2018 and is now pursuing a Master's Degree in Educational Leadership from Boise State. Sarah also taught 7th grade math in The Middleton School District for 3 years. This fall, Sarah will be teaching middle school math for Gem Prep Meridian North. Sarah has dreamt of winning this title for so long and never thought her dream would come true. Sarah has shown true grit and hardship through these years of dedication.
The Miss Idaho competition was held at The Colonial Theater in Idaho Falls this last weekend. Sarah took home; overall talent, overall interview, overall social impact pitch, Miss Congeniality, The Four Points Award, and of course Miss Idaho 2022!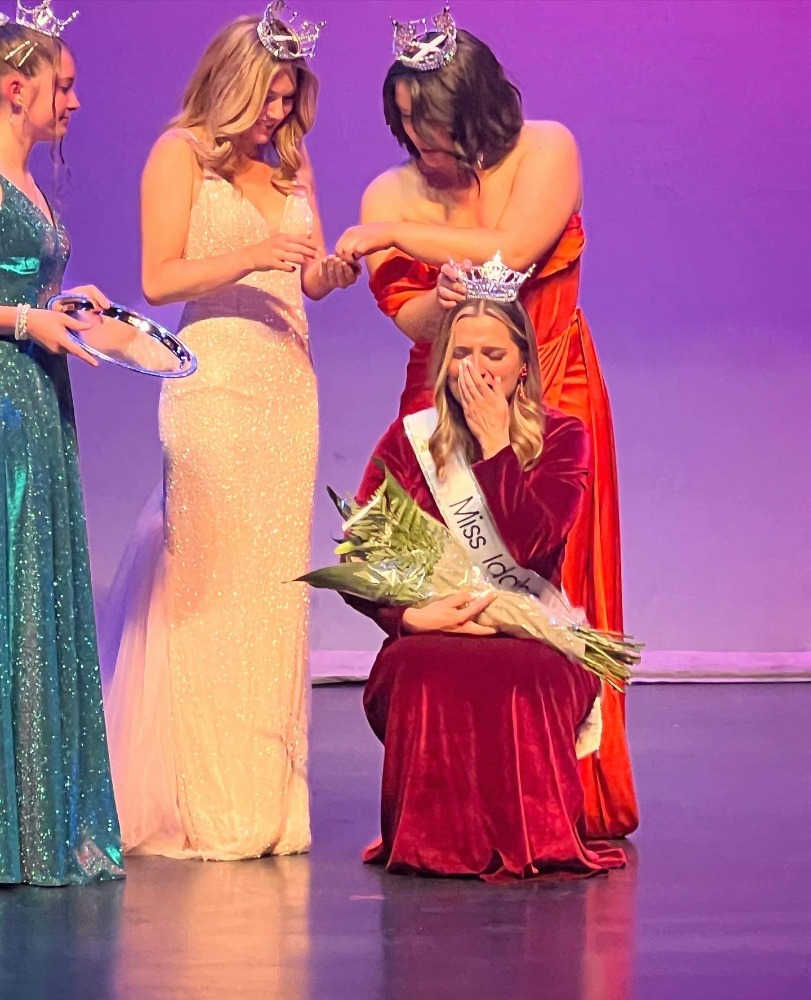 The last ten years of Sarah Jensen's life has been completely supported by her family and friends. Sarah is absolutely blown away by the endless amount of love and support she has received. Sarah would personally like to say: "If it weren't for the support of the people and businesses in Weiser, I never would have been able to accomplish this dream. Thank you to everyone in the community who purchased an ad from me, mock interviewed me, and followed along with my journey throughout the years, I am eternity grateful and I am so excited to represent you at MISS AMERICA!"
The next stop for Sarah is The Miss America Title. The Weiser community is beyond proud of the wonderful role model and leadership Sarah has shown over these years in her life. Weiser wishes nothing but the absolute best for you, Sarah Jensen!