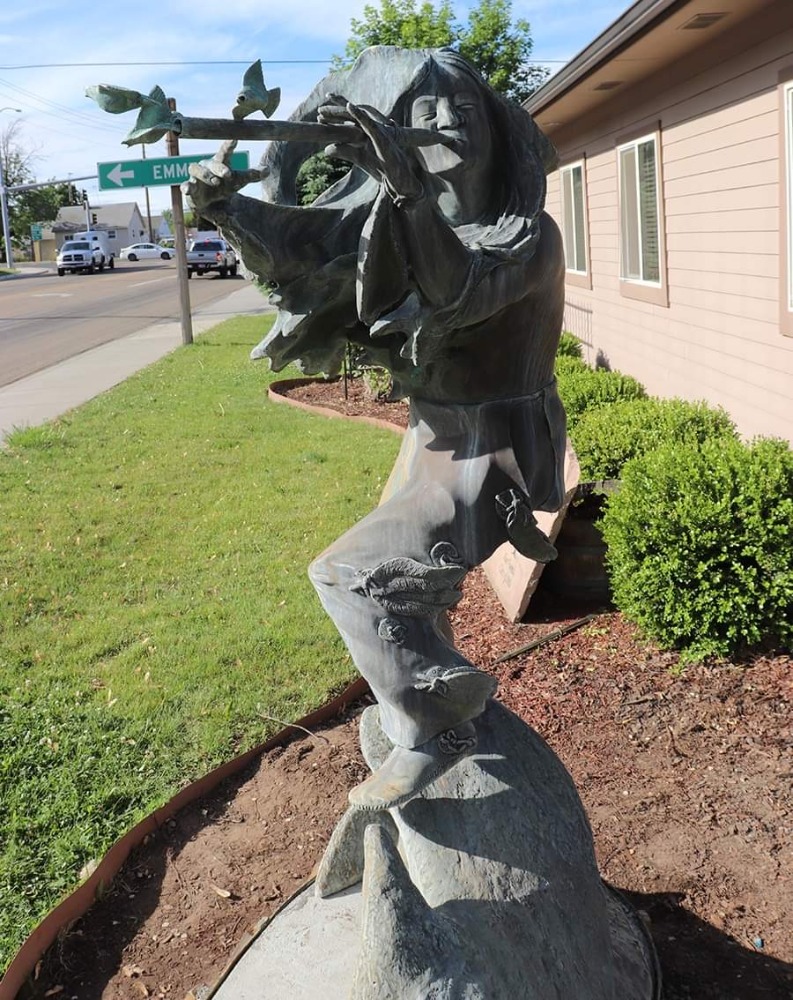 Rose Advocates recently received a donated, hand-cast sculpture. The sculpture was crafted into a beautiful statue by a very talented artist, Doug Scott, and supported by Patty Young. Each artist is honored for the opportunity to bring recognition to Rose Advocates and what they stand for.
Originally the sculpture was designed for a client from Emmett, Idaho in 2009. The client felt called to donate the sculpture to a location for everyone to see and to support an organization like Rose Advocates. With this news from the client, Doug was thrilled to have his artwork used for a wonderful purpose.
Doug Scott has been an artist since the age of 9 years old. From oil canvas painting to building sculptures, with materials such as marble, creating art was Doug's new normal. Over 500 marble sculptures have been completed by Doug. One marble sculpture specifically was sculpted by the largest block of marble ever in America. Prior to this giant, creative achievement, Doug also sculpted a life-size, white marble Roy Rogers and Dale Evans in 1996. There is so much more than Doug has created with such beautiful meaning. Doug Scott's website is located below of this article.
The Native American statue "Windsong" captures not only the attention for being a 500-600 pound life-sized sculpture, but holds a beautiful meaning. Doug explained; "The little birds that lay upon the flute bring notes that contain precious souls. These souls bring hope for the future." This statue was specifically given to Rose Advocates due to hold onto hope and look toward the future.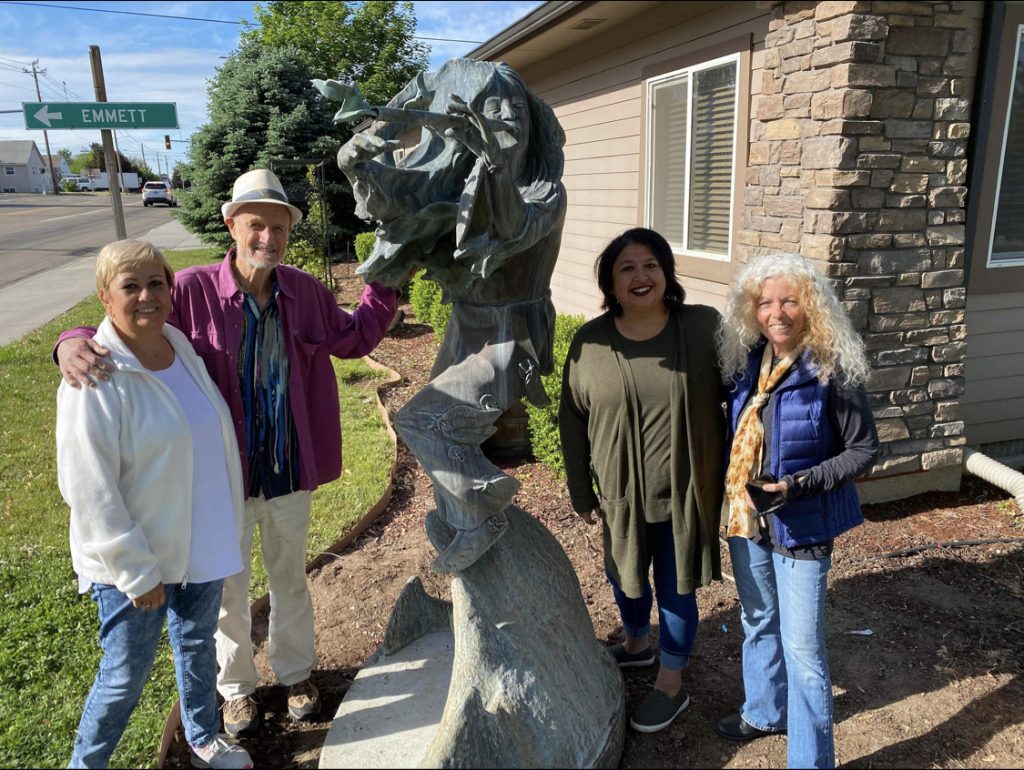 The client from Emmett, Idaho is also a friend of a fantastic local artist, Patty Young. Patty has lived in New Plymouth Idaho around 20 years and has invested an endless amount of time into involvement in fundraisers. Patty has also been partnered with the Robert Manwell Event which is also tied with Rose Advocates.
Doug and Patty traveled to Rose Advocates to help deliver Windsong The Statue to the location. A base was installed and created on Saturday, May 28th. In October of 2022, a dedication ceremony will take place for the statue during the same auction event hosted by Rose Advocates. In addition to the dedication, Doug will be performing a live speed canvas painting that will be worth $4,000-$5,000. All proceeds from Doug's live speed painting will be towards Rose Advocates. More information for the Windsong dedication and the Rose Advocates auction event will be published as the date gets closer.