By Aryssa Aburto
The Hoho Express is a big annual project that came back to the old-fashioned way of driving kids in buses and escorting them to their shopping destination. Last year, the program was a bit different because of COVID restrictions. The volunteers and children were excited to have the traditional method back once again. The smiles and laughs reassured everyone that the joy of the season is still here. Typically, the program involves giving Christmas gifts to selected children from the community by taking them on a shopping trip. It is a wonderful Christmas tradition.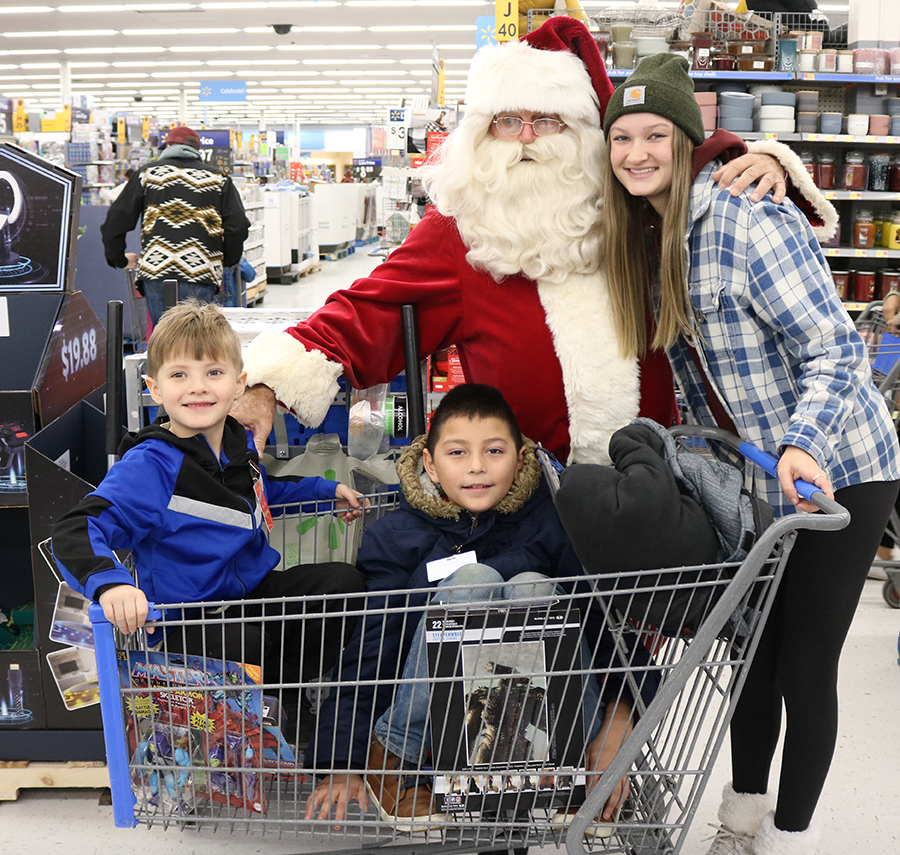 The kids had a great time getting to know their Elf helpers, which were local high school dstudents, and each got to spend $50 on themselves. Each child was selected by the schools to participate in the HoHo Express. 250 children and 250 Elves in 10 school buses gathered early Saturday morning and adventured to Walmart in Ontario, Oregon, escorted by the Weiser City Police Department. The Elves had a wonderful time helping the kids and stated that they couldn't have asked for a better day. Some of the high school students have said that they will be back next year to help.
Seeing the delight on the children's faces is priceless. Thank you to Santa, all of the volunteers, and the Weiser PD for putting on such a wonderful program.
Happy Holidays!