By Terry Wilkinson
The Washington County Extension office has seen many changes in the past two years. We said goodbye to Mary Ridout and wished her well on her new adventure, and Cassidy Davis transitioned from our AmeriCorps intern to a 4-H Leader. But we are now fully staffed and ready to move forward making a positive difference in our community! Let's meet our staff; Tyler O'Donnell from Colorado is our Extension Educator, Mikayla Lincoln-Reed from Parma is our 4-H Program Coordinator, Ethan Sullender from Weiser is our 4-H Program Assistant, Abigail Gardner from Weiser is our AmeriCorps Intern, and Terry Wilkinson from Payette is our Customer Service Specialist/Office Manager. Our office is committed to serving Washington County in any capacity that we can, and would like to hear from you on what your needs might be.
As always, we offer our 4-H program, and our After School Programs on Wednesday afternoons and on Fridays. If you are looking for something to keep your youngsters busy please ask about what programs we have going on or coming up. Tyler will be hosting different producer events as the opportunities, interests, and needs present themselves. We will also be redesigning our backyard at the office with raised beds and a few trees in planters, as well as finally getting a sign on our corner so we can be found easier.
We look forward to meeting more of our community members, hearing about your interests and concerns, and working together to make Washington County the best it can be.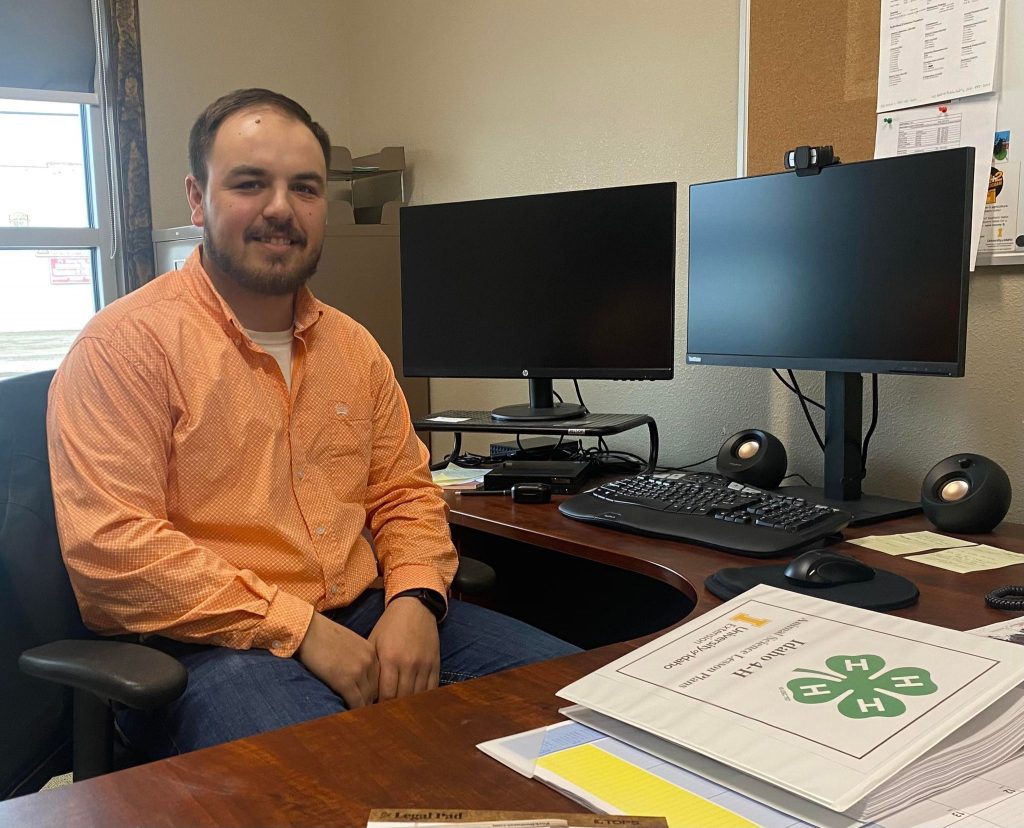 UI Extension's Educator, Tyler O'Donnell
Tyler O'Donnell joined the UI Extension Office in Washington County in early October 2022 as the Extension Educator. Tyler moved here from Montrose Colorado, where he graduated from Colorado State University in the Fall of 2022. Tyler's strengths and interests lie in Rangeland Management, Livestock, Animal Breeding/Genetics, and 4-H Youth Development just to name a few. He will be pursuing his master's degree in the coming year. In his time off Tyler likes to hunt, fish, reload his own ammo, and making fishing rods. Feel free to stop by the office anytime to meet Tyler and say hello to the rest of the office.