By Tyler O'Donnell- Extension Educator
Washington County 4-H has done something new this year, offering a variety of animal science related classes targeting youth of Washington County. These classes focused on a range of animal science topics, from selection and breeding decisions; to proper animal nutrition, and culminating in a showmanship clinic. The purpose of which was to demonstrate the proper way to exhibit the animals that our youth worked so hard to produce. We would not have been able to provide these opportunities without our hard-working volunteers, our teen leaders, and the members of our committee, Christie and Cassidy Davis.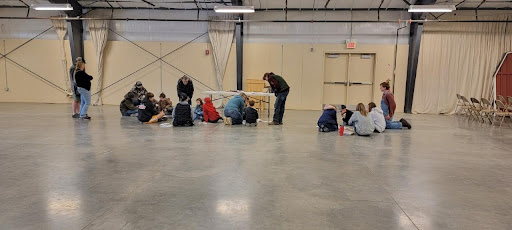 Our first clinic was focused on selection and breeding decisions, where 43 youth gained knowledge about the importance of selecting animals for their intended purpose, and what qualities and characteristics to look for.
Our second clinic held on April 1st focused on nutrition, and how to feed our animals with production goals in mind. These 36 youth learned different nutrient classes, and how feeding different amounts of protein, carbohydrates, and fats affects their market animals and their readiness for their end production goals.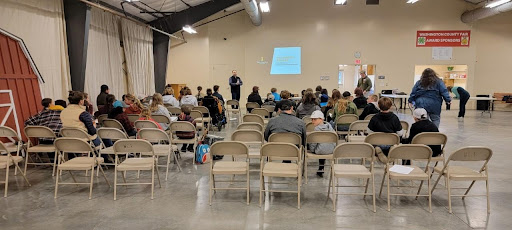 We hosted our showmanship clinic on May 6th, where 49 youth attended a large and/or small animal showmanship demonstration. We look forward to seeing these youth take the knowledge they gained at the showmanship clinic and use it at County Fair!
These opportunities were provided to help further 4-H's mission of developing Idaho's youth to become responsible, productive citizens, meeting the changing needs of a diverse society. We are doing this by providing educational programs that can be used for a lifetime.
If you or your child is interested in 4-H please contact the Extension office at (208)414-0415, or email washington@uidaho.edu also check us out on Facebook- Washington County 4-H- Idaho