By Macy Maloney
Weiser FFA Reporter

A fine time was had at the 2021 Weiser FFA Chapter's year end banquet. The evening started off with opening ceremonies by 2020-21 Officers. The event was held at the Sunnyside Farms venue. A big thank you to Troy and Randi Davies for sharing their beautiful space with us for the night! Lisa Horzen with LH Culinary Creation prepared a delicious meal of Tri-tip, vegetables, potatoes and a table of desserts.

Many awards were given:
Star Greenhand; Kendall Rynearson
Star Chapter Farmer; Samuel Kerner and Madelyn Erickson
Honorary Chapter Degree; Alex Chavarria, Patrick Nauman, Justin and Nikki Erickson, and Nate and Nicol Mink.
Receiving their State Degree this year were: Colyer Chandler, Kellie Petersen, Mecarte Olsen, Samuel Kerner and Samantha Despain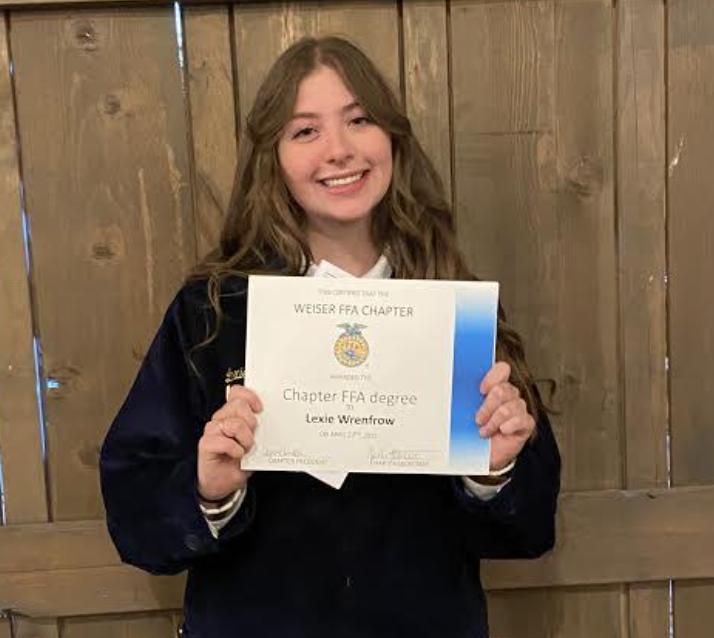 At the end of the evening the new 2021-22 Chapter Officers were announced. Leading us next year will be President Kasey Kautz; Vice President Kellie Petersen; Secretary Kendall Rynearson; Treasurer Clayton Moore; Student Advisor Maddie Cobb; Reporter Macy Maloney; Sentinel Erin Larsen; and Historians Emily Pope and Elaina Hoffman.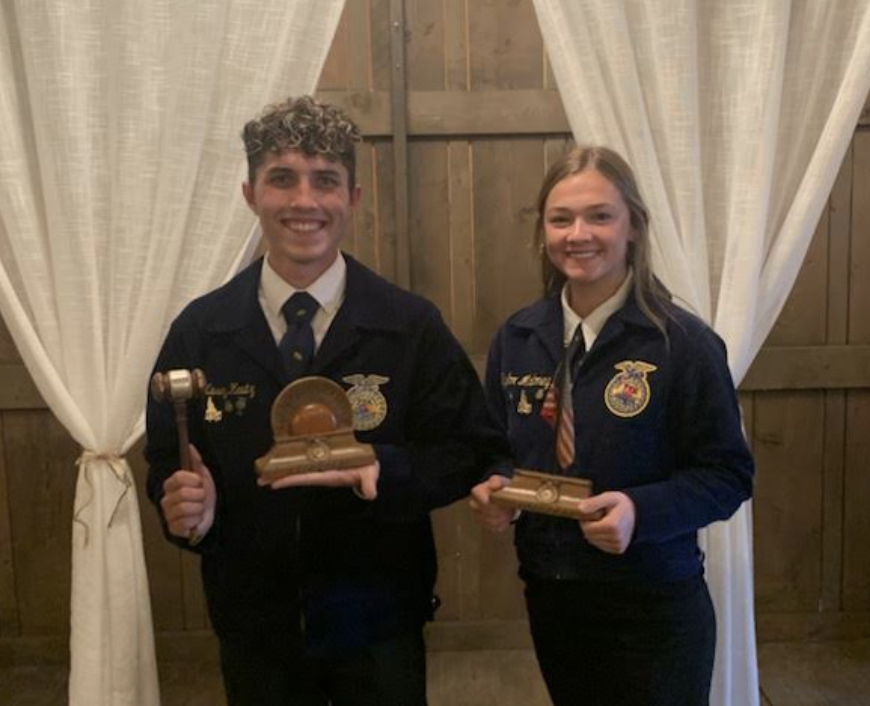 Thank you so much to all the community members and parents who joined us for this special evening. An evening that wouldn't be possible if it weren't for our amazing advisors Robi Salisbury and Patti Matthews.