Weiser Middle School Tennis Team, has wrapped up our season today at our district tournament in Parma.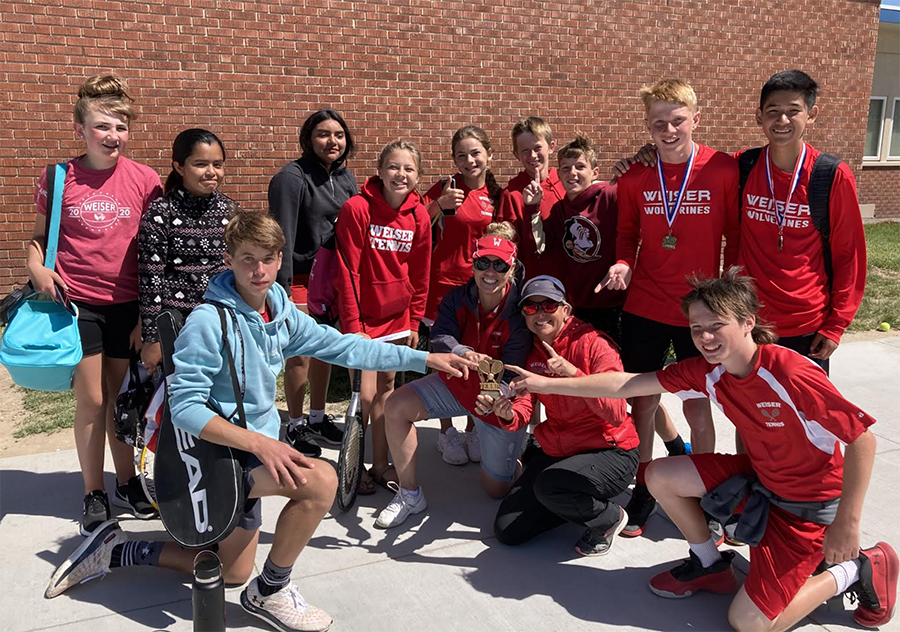 For the first time in our history, Weiser won! Parma took 2nd, and Fruitland 3rd.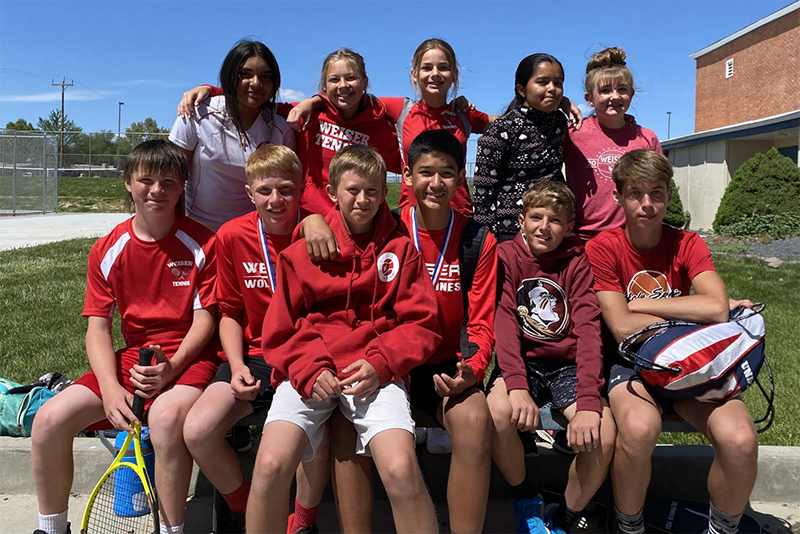 Our boys double team of Diego Delgadillo and Josh Mizar took first, with our doubles team of Brayden Nordgren and Klete Cook as runner up.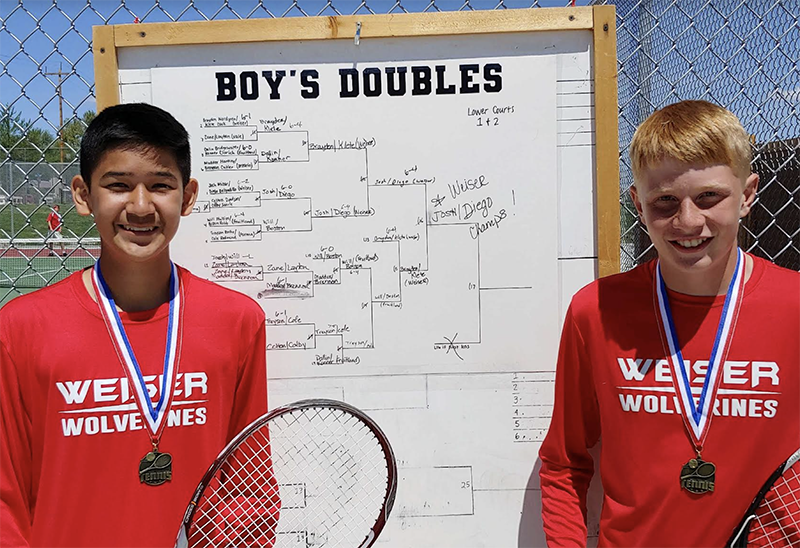 We also won the mixed doubles bracket with Luke Bake and Adalyn Brush.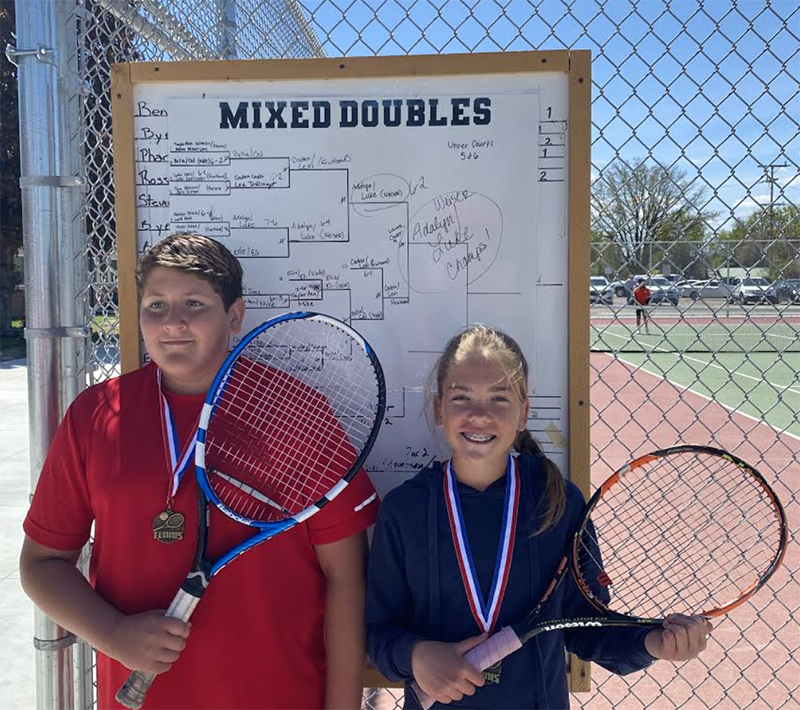 Our Boys singles player Kolin Cook took 2nd place and Dauge McClellan took 3rd.
And our girls singles players Halle Seward took 3rd and Tate Clary took 4th.
Super proud of this entire team!!!
Coach Price, Coach Weldon, & Coach Simmons