May 23, 2023
Dear Parents and Patrons,
On behalf of the Weiser School District and the Board of Trustees, as we close out the 2022-23 school year I want to thank you for your continued support for the children and young adults in our school district. Weiser is a special place to raise a child, and it is because of the love and support that they receive from everyone in our community that they have so many wonderful opportunities.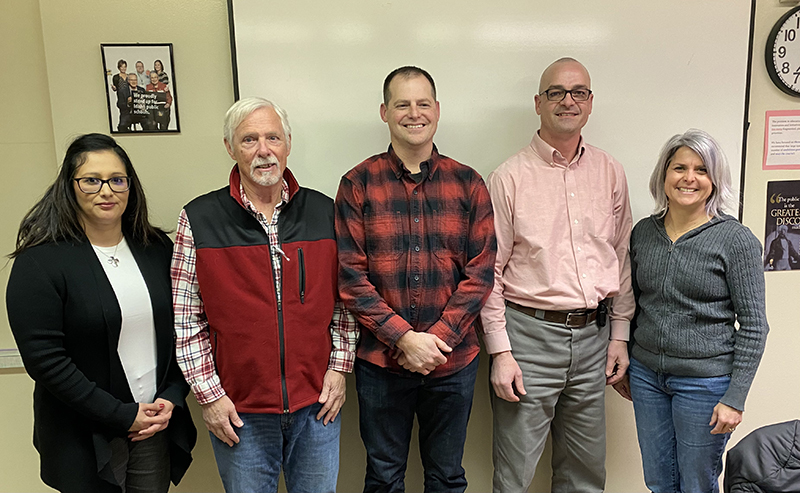 In addition, I want to thank Weiser for the support we received on the WSD Plant and Facility levy that was approved by our patrons last week. The measure will provide $310,000 during each of the next four years that will be used to help address maintenance and facility issues around the District. We anticipate that the passage of HB 292 this past legislative session will help reduce the cost of voter approved school property taxes such as our existing $350,000 Maintenance and Operations levy (HB 292 should replace the full cost of the levy for our property owners right away), and we even anticipate that the legislation may be rewritten during the next legislative session to further reduce your local school taxes by covering some or all of the newly approved Plant and Facility levy. Please stay tuned.
This summer we have several exciting things happening in the WSD.
 HVAC systems at Pioneer and Park Schools will be upgraded in the older areas of the schools in order to replace boiler systems and older AC units. We hope that the upgrades will be complete by the start of school in August. Most of the expense of the upgrades is being paid for using our remaining ESSER funding.
 Pioneer School will host a week-long STEM Camp for elementary students June 5 9.
 Secondary summer school will be held for MS and HS students seeking credit recovery or who want to earn extra credits June 5-July 14.
 Summer school camp for students who qualify for migrant status will be held June 12-29.
 Summer Professional Development for WSD teachers and other staff will be held May 29 – June 2.
Students and staff in the WSD have a number of accomplishments to be proud of this spring. To name a few:
 137 students graduated from WHS on Sunday, May 21st. Three additional students graduated from Indianhead Academy, two on May 18th and one on May 22nd. To date, seniors in the WHS graduating class of 2023 have been offered a total of $2,195,897 in scholarship offers to attend college or various trade schools next year. This group should be very proud of their efforts and accomplishments.
 WHS sent a robotics team of 4 students, coached by Jon Lundberg, to the World's Competition in Dallas in late April.
 WHS sent a team of DECA students, coached by Bernie Weldon, to the national DECA competition in Orlando in late April.
 WHS girls track team won the Idaho State Track Championships in the 3A Division over the weekend. Additionally, girls softball qualified for the state tournament, as did 4 girls and one boy in golf, several boys in track, and several boys and girls in tennis. It was a great spring for WHS athletics.
 Whitney Turner, WHS senior, was named the Interscholastic STAR in the 3A Division for 2022-23. She is Weiser High School's 9th Interscholastic STAR.
 WMS tennis team earned a first place finish in the MS tennis in the SRV.
 Park School students earned over 5000 Wolverine Tickets for the year for demonstrating The Wolverine Way – showing cooperation, respect, integrity and pride.
 Students at Pioneer School met their accelerated reading goal for the year and were rewarded with their principal, Dr. Sarah Hatfield, spending the morning on the roof at Pioneer School. We are looking forward to a number of new and exciting changes in the WSD next year:

 Please help me welcome Mr. Kenneth Dewlen, Ret. Lt Col, U.S. Air Force as your new superintendent of schools. Mr. Dewlen is completing his second year as the principal at Weiser Middle School.
 We will implement a new English Language Arts and reading program for grades K 12.
 We are working to provide more CTE opportunities for students at WMS and WHS, including possible student to apprenticeships or certifications in automotive repair and sheet metal fabrication.
 Students at WMS will begin new career exploration opportunities.
 And much more……
The 2023-24 WSD School Calendar is posted on our website at www.weiserschools.org. The calendar is located below the current District calendar (scroll past the current calendar on the calendar page.)
Please have a safe and fun summer.
Respectfully,
Wade Wilson, Superintendent