Patrick Nauman, the owner of Weiser Classic Candy in Weiser Idaho, recently had an inspiring encounter with a local hero. Maggie O'Mara, the morning anchor on KTVB channel 7, featured Paiyton in one of their stories. Paiyton is a young girl who has been fighting a rare and deadly form of cancer with incredible bravery and positivity.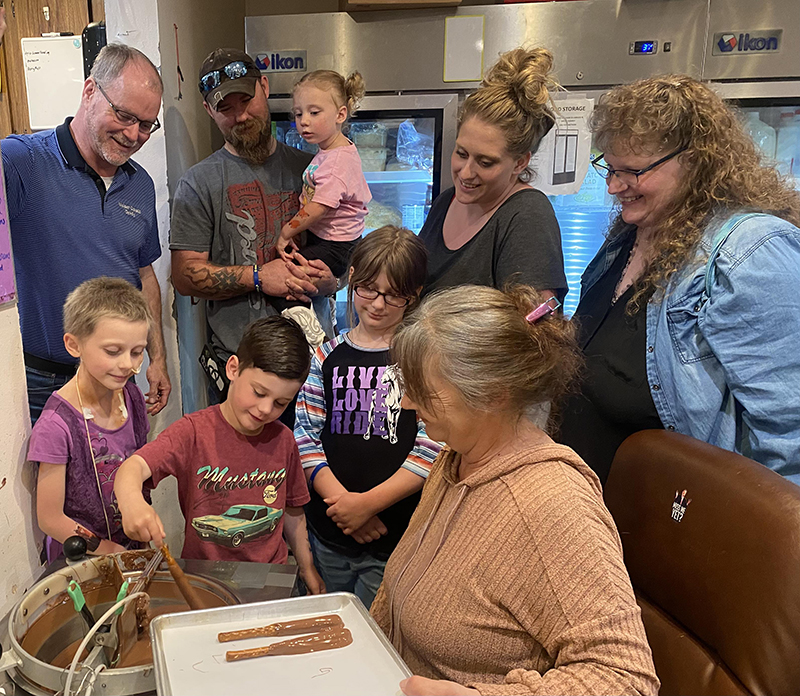 When Patrick saw the story, he was moved by Paiyton's attitude and zest for life. Despite the challenges she faces, she still greets every day with a smile, a song, and a heart full of love. Her strength and resilience are truly inspiring to Patrick and many others.
In the story, Maggie also highlighted how Paiyton's illness has affected her family, particularly her siblings. They have been unable to do many things together as a family, and the illness has taken a toll on everyone. This touched Patrick's heart, and he wanted to do something special for the family.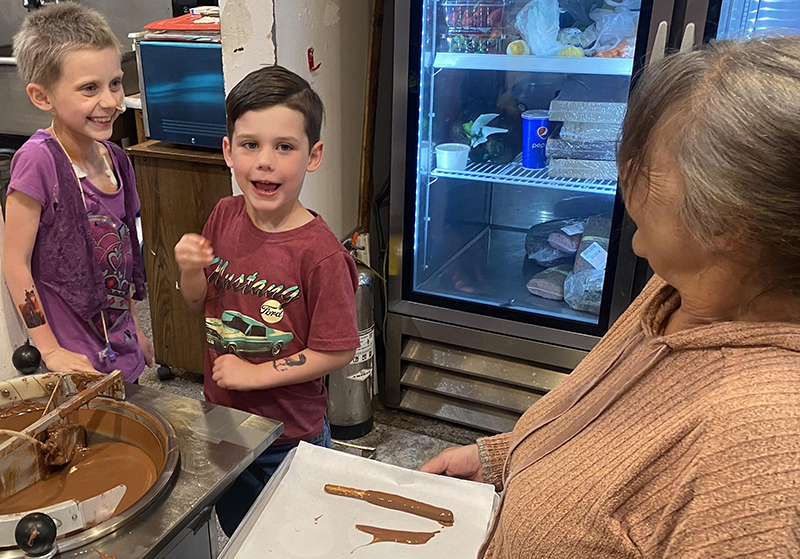 Patrick invited Paiyton and her family to Weiser Classic Candy to see how the candy was made and even make some candy themselves. The family was delighted and had a great time learning about the candy-making process and creating their own sweet treats. Patrick also treated the family to lunch at his deli, which they enjoyed immensely.
The experience was a memorable one for Paiyton and her family. Brindelynne, Dawsyn, Viviane, Chealee, Justin, and Angela all joined Paiyton on this special outing, and they all had a great time. The family expressed their gratitude for the hospitality and kindness shown to them by Patrick and his staff. They said, "We thought coming to Weiser Classic was awesome. We and the kids all had a great time. We greatly appreciate the afternoon out and their hospitality. Great food and memories."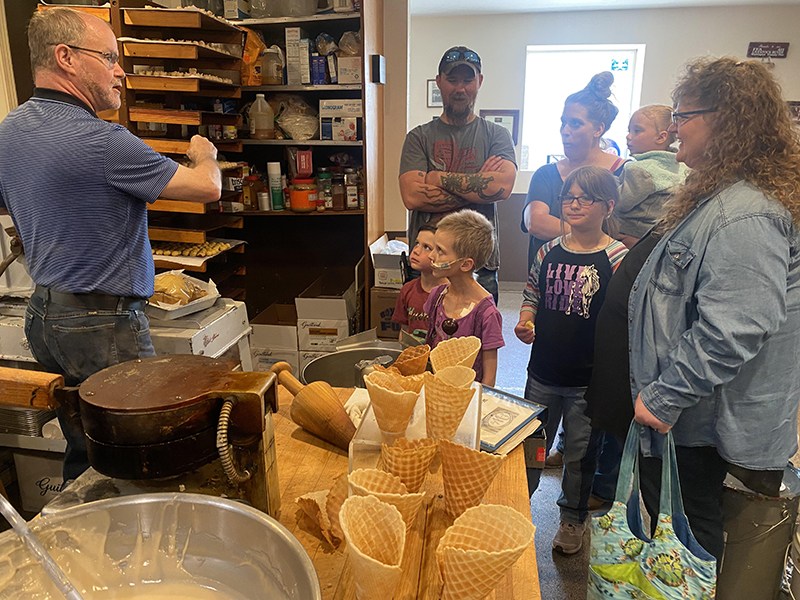 This encounter shows that even small acts of kindness can have a big impact on people's lives. Patrick's gesture brought joy and happiness to a family who has been going through a difficult time. It reminds us that we all have the power to make a positive difference in someone's life, no matter how small or large the gesture. We can all learn from Paiyton's resilience and Patrick's kindness to spread more love and joy in the world.