Alberto (Al) Pablo Nicholas Sillonis was last seen fishing at the dock on the Snake River below Hells Canyon Visitor's Center around 2 p.m. on Jan. 17, 2022. When he failed to return home, the search found his hat and a fishing pole with line still in the water. While some family and friends were quick to speculate that he was in the witness protection program, had been abducted by aliens, or kidnapped by a femme fatale, the prime suspect was identified as the river. Somehow, he fell in and did not survive. While Al practiced catch and release most of the time, the river has not been so cooperative.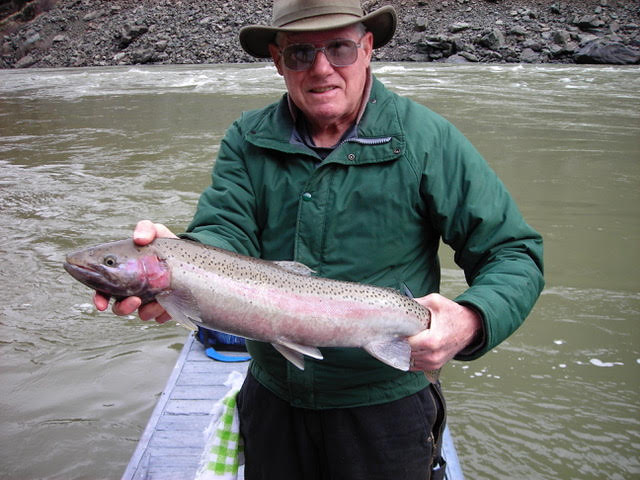 Al was born March 1, 1936, in Boise, Idaho to Juan Agustin and Juana Zarandona Sillonis, Basque immigrants from Ispaster, Spain. He grew up and went to school in the Big Bend area of Adrian, Ore.  
Al was a bit of a daredevil in his younger years. He liked fast cars and pretty girls, both of which got him into trouble on more than one occasion!  
Al was drafted into the Army in 1959 and served in Korea. Rumor has it that while in Korea he "borrowed" his commander's Jeep for a joyride. He was recalled during the Berlin Crisis in 1961 and served with an activated National Guard Unit at Fort Lewis, Wash.  
Al was disappointed that during his service he was neither stationed with Elvis Presley nor got to see the Berlin Wall.  
Between the Army and the U.S. Forest Service, Al spent almost 38 years in government service.  A gypsy at heart, Al, by his choice, moved a lot while working for the Forest Service. He started in 1956, and ended, in 1994, his career in John Day, Ore. In between he worked in Paisley, Bend, Burns and Ashland, Ore., Orofino, Idaho, Columbia Falls, Mont., Chemult and Ukiah, Ore.  
Al met schoolteacher Jeanette Miles and she soon had him crossing his "T"s and dotting his "I"s, although his spelling remained wholly phonetic. On June 5, 1971, Al and Jeannette were married in Burns, Ore. Daughter Diana was born in Orofino, Idaho in 1974, followed by daughter Tresa in Kalispell, Mont. in 1976.  
His wife and daughters did not consider Al to be a fashion icon. Long after the pegged pants of his high school days went out of style, he continued to wear high water jeans, along with tall socks and shorts, sometimes even the travesty of jeans shorts. Al also had quite the collection of jokey fishing t-shirts and a ball cap for every occasion.  
He was a pioneer in other areas though. Years before the COVID-19 pandemic, Al started hoarding toilet paper. At one point, an entire wall of their bedroom in John Day was stacked floor to ceiling with packages of toilet paper.  
He earned the nickname "Uncle Pyro" for his love of bonfires while hunting. Apparently, it is not a proper lunch fire unless you must stand back at least 50 feet! 
Al enjoyed photography, hunting, skiing, camping, traveling, picking huckleberries, and bowling among other things. He was an ardent supporter of high school athletics. He dutifully went to his daughters' sporting events, although neither of them had any remarkable abilities. It was, perhaps, a good excuse to play hooky from work!  
Al was a friend to many and a stranger to none, because he talked to everyone who crossed his path, regardless of whether they wanted to or not.  
He was the author of the coveted "Grumpy Al's I Hate Onions" cookbook. There is the possibility that his distaste for onions had become more habit than anything else. When Jeanette pointed out that a food item in their house contained onions, Al simply requested "Don't tell anyone" and ate it anyway. 
Al was an angler. During the time between when he and Jeanette retired, he created a map of the Pacific Northwest on an entire wall in their house. He plotted out circles around various towns and researched every lake, reservoir, pond, puddle, river, creek, stream, or trickle of water in those areas to determine where the maximum amount of fishing could be found. Although several other places were in contention, they eventually decided on Weiser, Idaho in 2003.  
The area allowed them to be closer (but not too close) to family, and it certainly provided a plethora of fishing opportunities, as well, to his dismay, a pungent odor of onions from time to time, which he had not anticipated.  
He had a special gas tank installed in the boat so he could go all the way to the end of Owyhee Reservoir and back.  
He joined the Indian Head Fly Fishing club and made great friends. One gentleman from the club kept a journal and Al followed suit. Starting in 2007, he recorded every day he fished and every fish he caught and started including the fishing report in the Christmas letter. For those family and friends lucky enough to receive those Christmas letters, the annual fishing report had become a thing of legend.  
Al had started slowing down the last few years and was not fishing quite as much, but his New Year's resolution for 2022 was to fish more and catch more fish than in 2021. Since Al is not with us, the 2022 fishing report will be brief. On Jan. 17, the river made the catch of a lifetime. 
Al will be dearly missed by his wife of 50 years, Jeanette, daughters Diana and Tresa, sister Cecilia Lodzinski, brother Mateo (Mike) Sillonis, extended family members, and friends.  
He was preceded in death by his parents, brother Pedro (Pete) Sillonis, sister Carmen Eiguren, and infant brothers Carlos and Martin.  
A Celebration of Life will be held at a later date. For those that may wish to make a gesture of remembrance, the family requests that you support your local high school booster club or athletic teams.