Mayor Hibberd's Proclamation:
October is recognized as "National Breast Cancer Awareness Month," and as part of the celebration and raising awareness, Angel Wings Network asks the Mayor of Weiser each year to sign a proclamation. This year, "Pink Week" is designated to run October 2nd through October 8th. All community members are encouraged to wear pink and show their support. Mayor Hibberd has also proclaimed October 8th, 2022, as "Wear Pink in Weiser Day." Angel Wings Network volunteers and staff hope to see everyone in the community sporting cancer awareness gear and the color pink!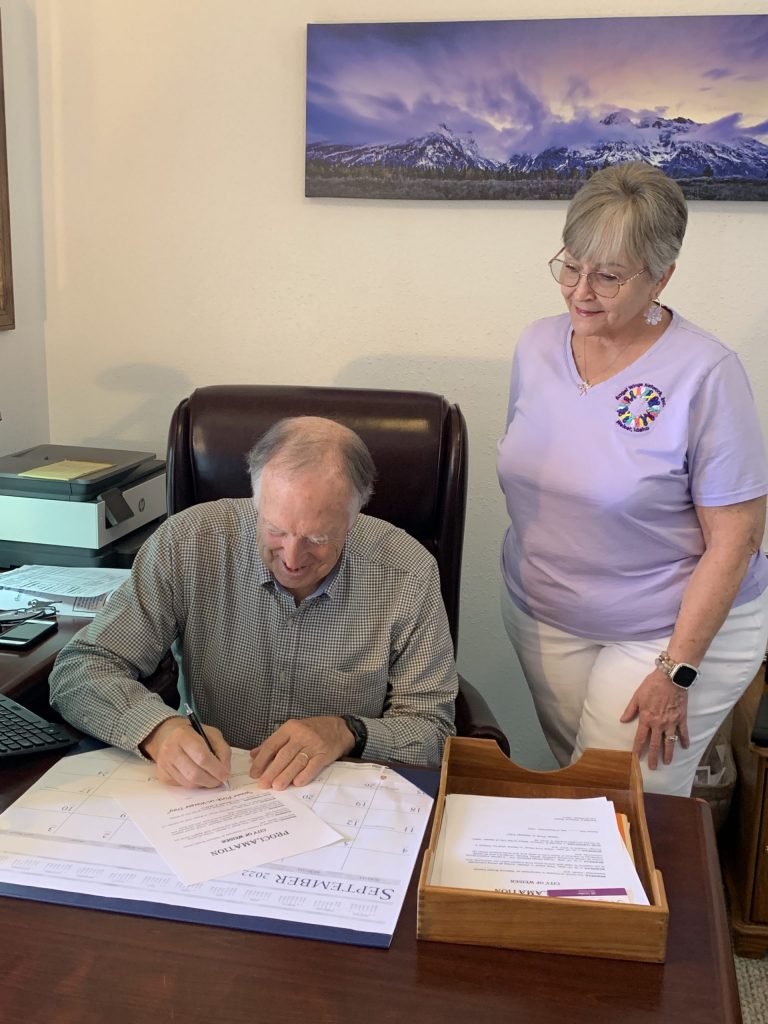 Events:
October 8th is the 11th Annual Walk/Run Fundraiser held at the Weiser City Park from 11am to 1pm.  Folks are encouraged to pre-register by visiting the website at www.angelwingsnetwork.net.  Cost of the event is $25 per person, children 5 and under are FREE!  The walk/run will begin between 11- 11:30am.  There will be a bunch of vendor booths set up, so bring some cash to spend!  There will also be a Zumba class to get your muscles warmed up along with a free healthy snack and some water to stay hydrated.  There will be a couple of mini horses and a cart ride for the kids to enjoy.  Bring your friendly dogs if you want to!  They are also FREE!  You won't want to forget the cancer awareness gear.  Come dressed up!  An online auction event will be running one week prior to the event and 2 computers will be available at the event for last minute bidders.  This is a super fun event, so please get your teams together, get registered, and help Angel Wings raise some big bucks for local cancer patients!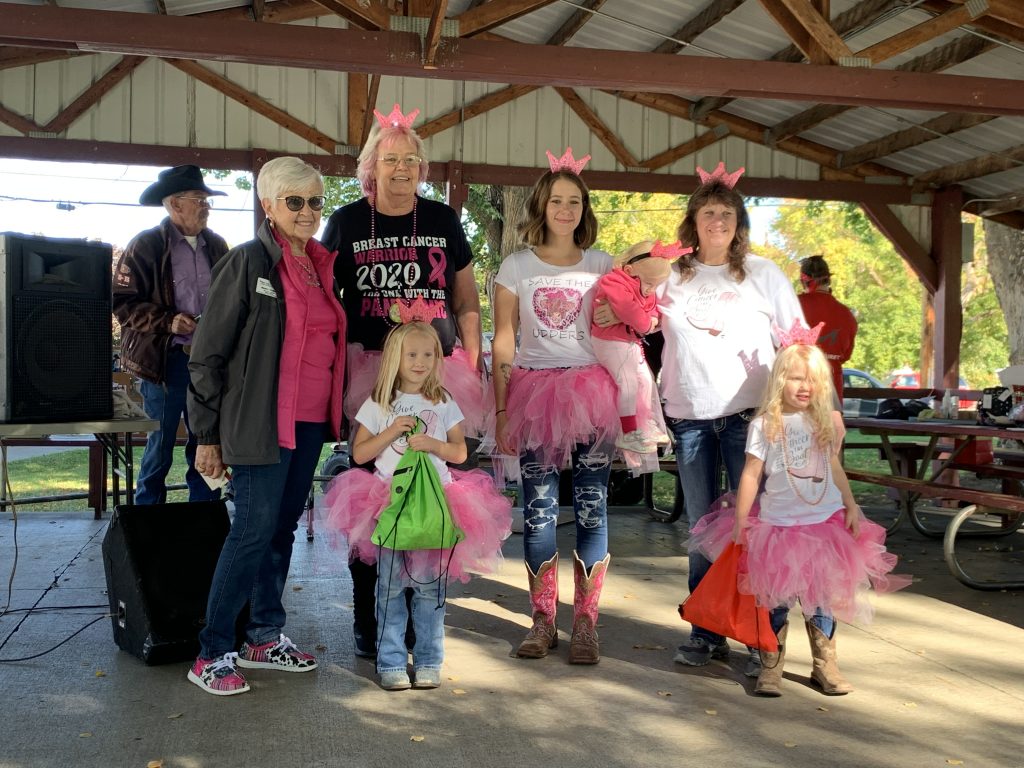 Current Needs:
Donations are needed for the Goodie Bags / Comfort Bags that are gifted to each new cancer patient that signs up to receive services from Angel Wings Network. Here is a list of items that are regularly included in goodie bags that are currently getting low on stock: notebooks (large or small), journals, pens, pencils, mini hand sanitizers, handy wipes, mini Kleenex packets, snack items (crackers, nuts, jerky), hard candy (peppermint, ginger, lemon), puzzle books (Sudoku, Word Finds, etc), adult coloring books, face masks, soft socks, chapsticks, hand lotion, water bottles, gum, inspirational items, deck of cards, travel size pillow, hats, head scarves, green or peppermint tea. Donations can be dropped at the office during office hours Monday through Thursday 10am to 2pm.
Volunteer Opportunities at Angel Wings Network:
Angel Wings is always in need of volunteers! Right now, they are in need of transport drivers in Weiser who are willing to drive cancer patients to and from treatment appointments. Volunteer gas is paid for and Angel Wings now has their own transportation van. Veteran drivers would be a huge plus to transport to the VA hospital. The VA compensates for fuel cost. Angel Wings is also in need of office help with data entry, answering the phones, organizing, and miscellaneous tasks. Lastly, volunteers are always need at events! If you or someone you know is interested in volunteering, please call Mabel Dobbs @ 208-414-9464 or stop in the office during office hours.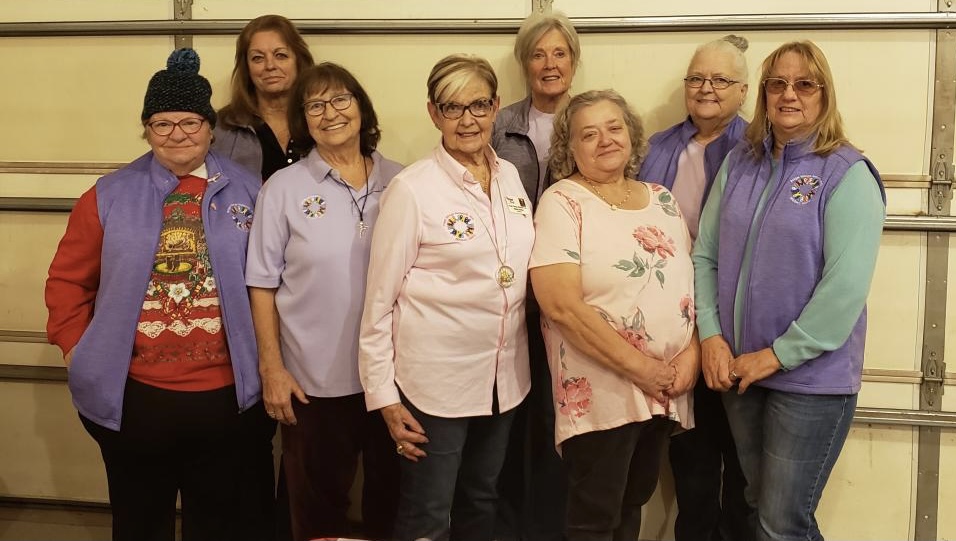 Angel Wings Network, Inc
773 W. Main St.
Weiser, ID 83672
208-414-9464
Weiseroffice.angelwings@gmail.com
www.angelwingsnetwork.net