By Angela Hansen
Two hundred years ago, almost everything was made by specialized artisans and laborers who invested hours of manual labor in their products. Modern technological advances brought the same goods to the people faster, but sacrificed quality in favor of mass production. Recently, consumers pushed back against the tide of cheap, disposable products in favor of custom-made products from small businesses. Through the internet, consumers connect directly with talented artisans who meet the surging demand for unique, high-quality products.
Josh and Laura Foster, owners of Big Creek Metal Works, put quality and craftsmanship first. They design outdoor signs, gates, balcony railing panels, decorative wall hangings, and more. Their eye-catching design for the new Welcome to Weiser sign on southbound Highway 95 won a competition sponsored by the Weiser Economic Task Force last year. The Fosters love living and working in Weiser. Their website www.bigcreekmetalworks.com, allows them to connect with customers all over the country who are interested in their unique metal artwork.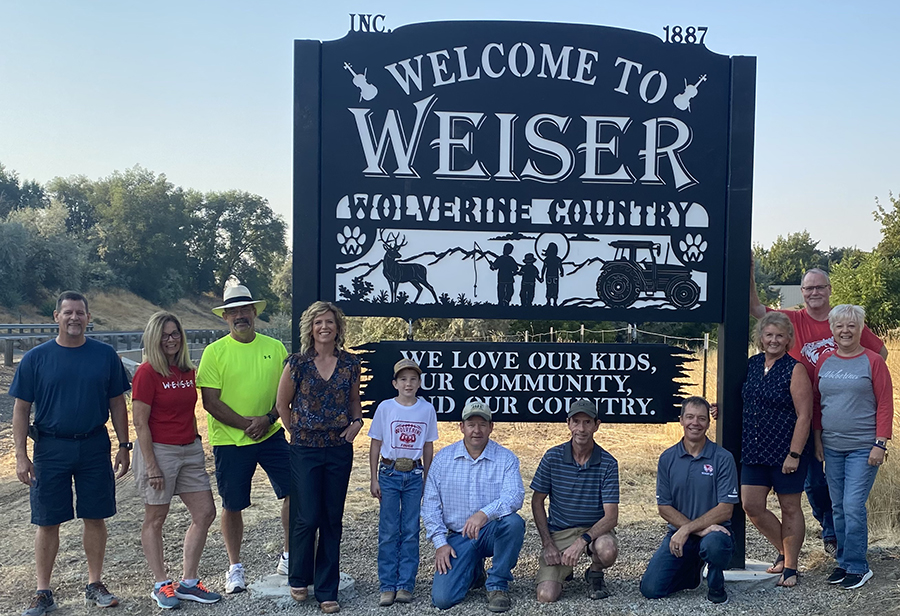 Laura explained, "We started out small and built up to bigger products. Going through Montana one day, we saw ranch signs made out of wood and those don't last long. So, we thought metal ranch signs would be cool and went from there." Josh continued, "We get customers who come to us because their wooden sign fell apart and they're looking for something durable. Our signs will last forever." Laura concluded, "It's cool though, because the ones who come to us, have a story in their sign with their name or their property or the design they want. It's neat because everyone has a story to tell. There is a lot of the person in the design for a sign. Sometimes, customers will send back a picture of the sign when it's put up on their property. It's nice to see the final result and we usually put those on our website."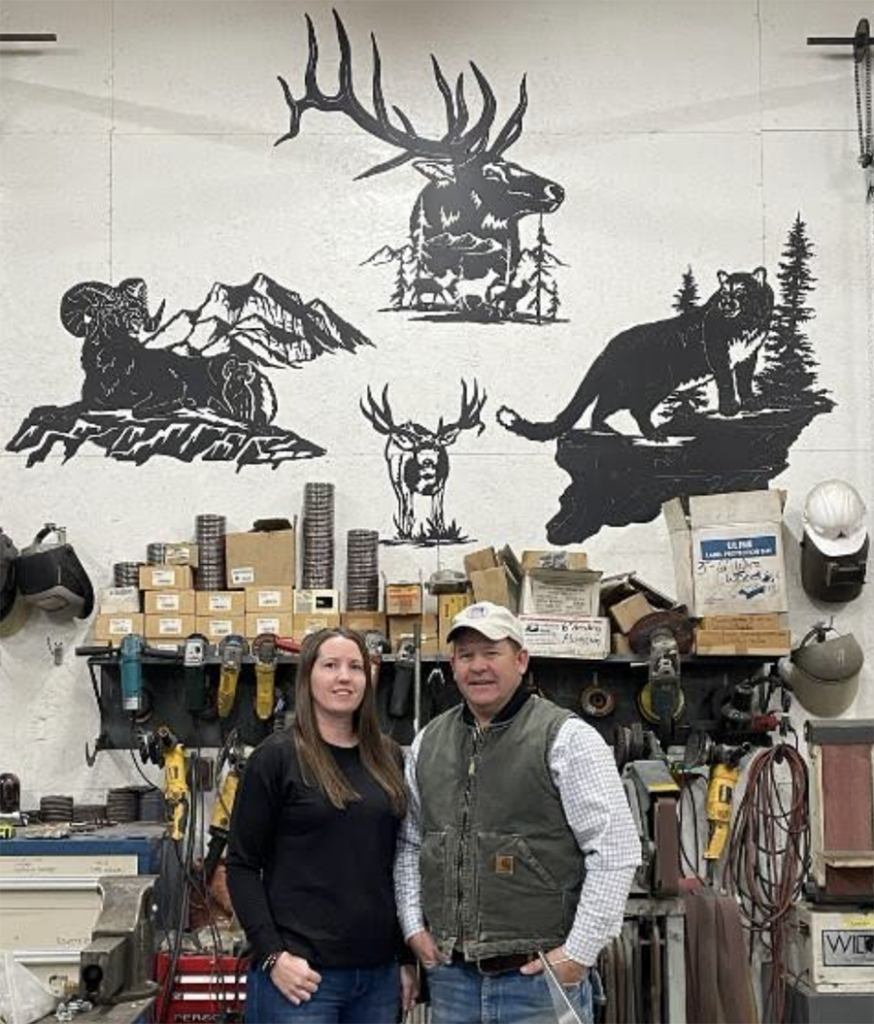 At Big Creek Metal Works, if they can design it, they can cut it out. Designs include a variety of intricate foliage, animals, landscapes or scenery, equipment, buildings, silhouettes, and family or business names. "We do a lot of designs about hunting and outdoor stuff. We do ranch or farm signs because we understand what that lifestyle is all about because it's part of our background, too," explained Foster. "We are proud of the quality of our products. We use heavier metal, by far, than 90% of our competitors and will weld support along the back as needed to create a really strong sign. We are also proud of the detail in each design we create."
Connecting with a huge variety of customers makes running a small business exciting. Big Creek Metal Work creations can be found in all 50 states and numerous countries around the globe. Just over 10 years ago, their sign was used in a Super Bowl commercial. They were featured in two different social media campaigns to support small businesses that were sponsored by Donald Trump, Jr and by Dan Scavino. Once a customer came to pick up a sign and turned out to be a member of the band Imagine Dragons!
Big Creek Metal Works is a great example of a small business connecting with customers who want unique, durable art work that tells a story. Like many other Weiser business owners, they build our community and contribute to strong local economy.