New business owners, Stephanie Isaacs and fiancé Jake Eldridge, have recently opened a storefront shop in Weiser called Busted Knuckles Décor.  Located at 312 State Street, folks are invited to come down and check out what they have to offer.  Parents to five amazing kids, the couple is excited to get to know people in the community through their new business.
Isaacs and Eldridge, originally from California, have both worked full-time positions in other areas. Eldridge worked for a water drilling company and Isaacs at an environmental consulting business. The couple both possess creative minds and ideas that came to fruition when they set up a booth for events at Ole's Tavern on Highway 95. The June Biker's Rodeo and WTF Goat Roping events brought in a flood of interested customers that found their products to be a big hit!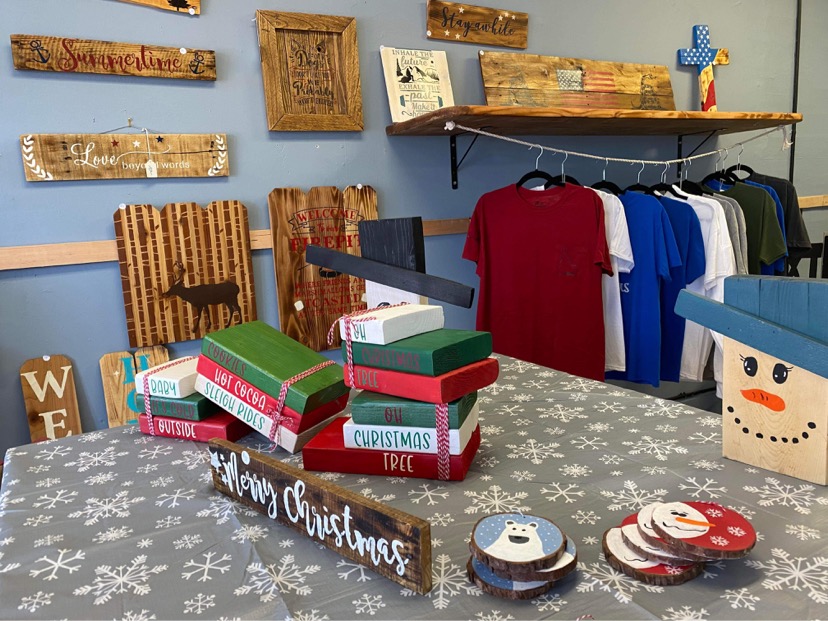 When a storefront location became available, Isaacs decided to jump on it! Busted Knuckles Décor is now open and ready for customers to take a look. Inside, you'll find customized wooden signs, coffee mugs, car decals and stickers, ready to purchase t-shirts, and customized orders are welcome anytime! The unique and rustic wooden signs are sure to add a special touch to your home. Get with Stephanie to design a t-shirt or other clothing items for whatever needs you have.
Busted Knuckles Décor is open 6 days a week and closed on Sunday. Monday through Friday, open 10am to 6pm and Saturday, open 10am to 4pm. You can also find them on social media.
312 State Street
Weiser, ID 83672
FB and Instagram: @bustedknucklesdecor
Phone: 208-741-2237