The Cambridge FFA Chapter finds success at 2021 Virtual State Leadership Conference Event
The members of the Cambridge FFA chapter had a successful conference at the recent virtual State Leadership Event held last week. All students in grades 7th through 12th were able to watch two streamed sessions while others completed in events.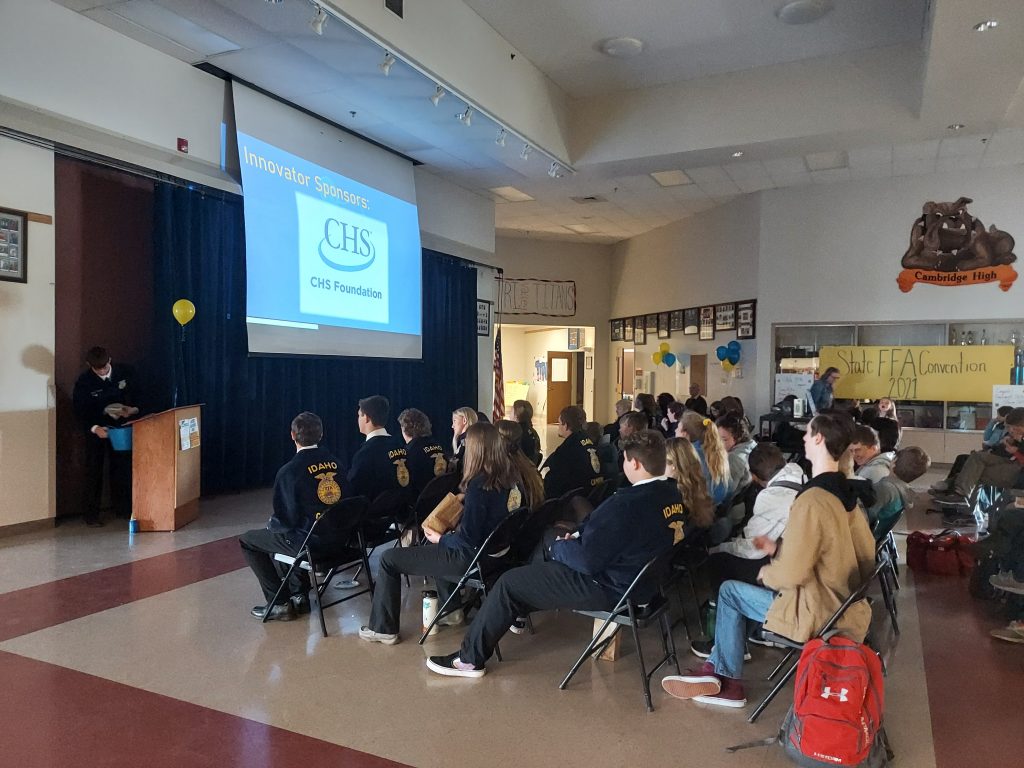 Russell Noah and Zane Nichols attended multiple meetings throughout the week and represented Cambridge FFA as our official delegates. These two gentlemen spent hours sitting in meetings and voting on FFA amendments.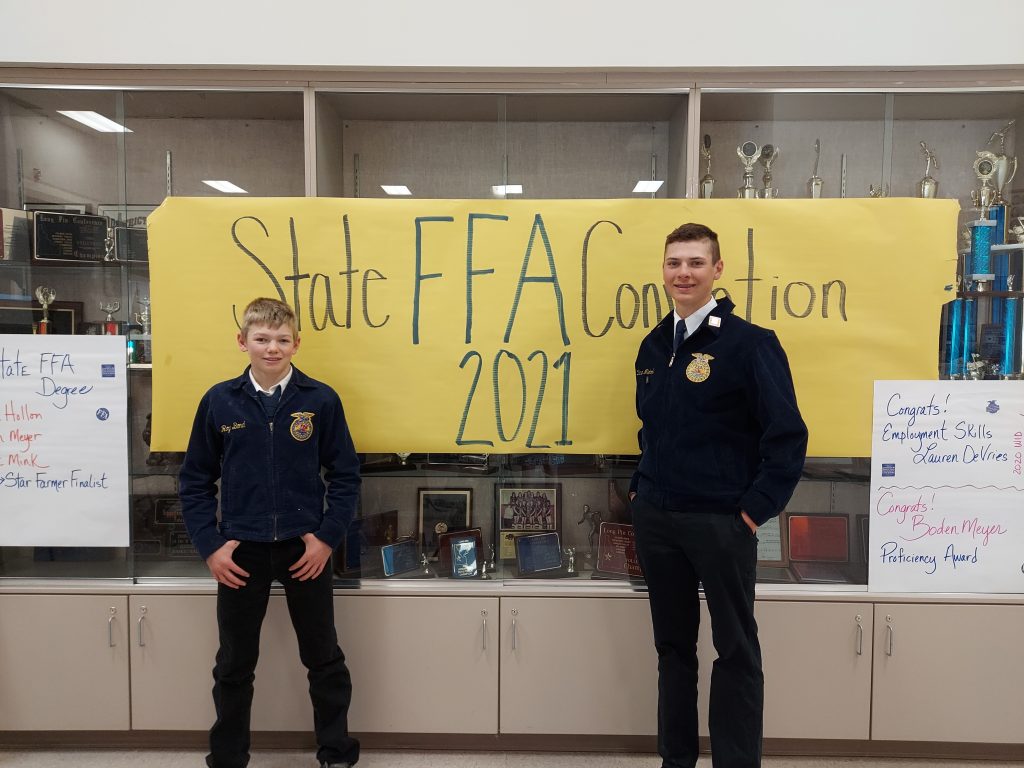 Boden Meyer competed in the FFA Proficiency Award process. He turned in a lengthy application that included financial records, journals and growth areas in his respective SAE. He received a silver award in the area of Agricultural Services for his entrepreneurship business of Libra Lighting, as well as his work at Midvale Telephone Company. Boden's application will be forwarded on to the National FFA.
Nathan Kindall, Zoe Ertel, Katie Russell, Brendan Wood and Jarret Mink took the State FFA Parliamentarian exam on Tuesday evening. It was announced that Jarret Mink placed 2nd high individual in the state for this exam. Congrats to Jarret for receiving a score greater than 80% and earning the Accredited Parliamentarian credential.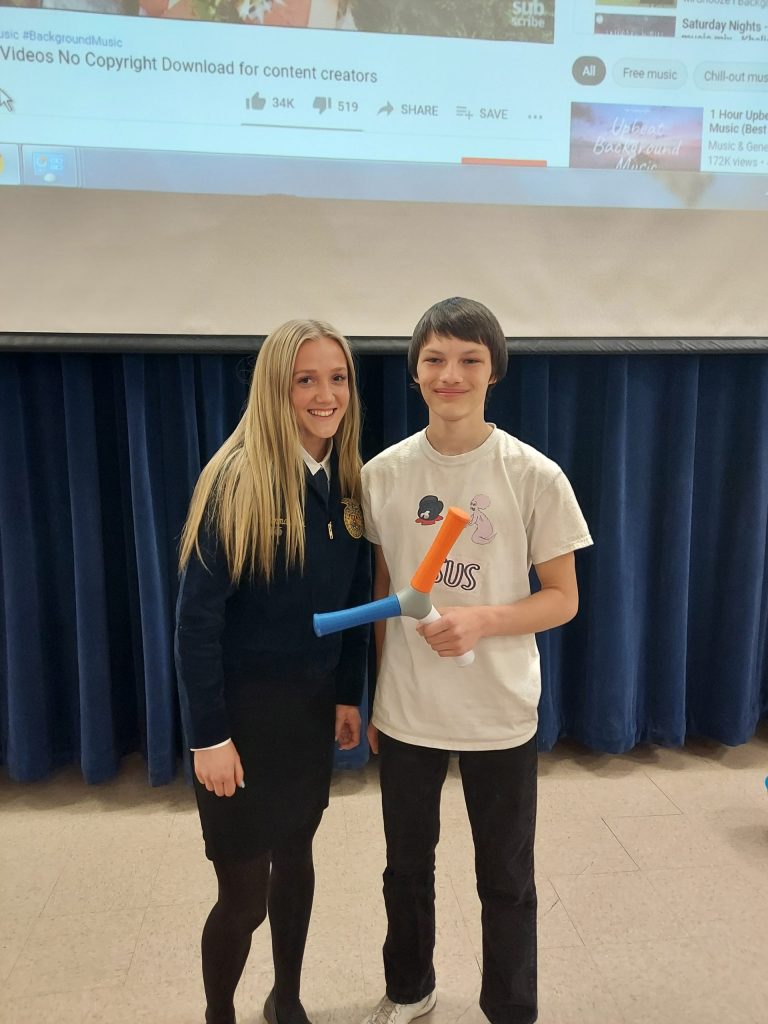 The parliamentary procedure team completed their test on Wednesday evening and had preliminary events on Thursday morning. Cambridge did great in their first presentation and moved onto the finals. In the end, the Cambridge FFA parliamentary procedure team, consisting of Anna DeVries, Nathan Kindall, Jarret Mink, Katie Russell, Zoe Ertel and Brendan Wood placed 3rd in the state. This is a huge accomplishment for this team. The team worked with Anna DeVries who is currently at the University of Idaho via zoom to practice. Mrs. Nichols led the charge for this 3rd place award.
Jarret Mink also completed an interview for his individual Star Application. Jarret Mink was awarded the Star Farmer Award for his small personal herd of cattle. Jarret will receive a belt buckle for his award. He bet out 10 other district winners from around the state. He kept accurate, detailed records through the past 4 years to help him achieve this goal.
Emma Hollon, Jarret Mink and Boden Meyer were all awarded with their Idaho FFA State Degree. To receive your Idaho State FFA Degree, members must have been an active FFA member for at least two years, completed the equivalent of at least two years (360 hours) of systematic school instruction in agricultural education, have earned and productively invested at least $1,000, or worked at least 300 hours in excess of scheduled class time, or a combination thereof, in a supervised agricultural experience (SAE) program, demonstrate leadership ability by : (A) performing 10 procedures of parliamentary law, (B) giving a six-minute speech on a topic relating to agriculture or FFA, (C) serving as an officer, committee chairperson or participating member of a chapter committee, have participated in the planning and completion of the chapter's Program of Activities, have participated in at least five different FFA activities above the chapter level and have participated in at least 25 hours of community service, within at least two different community service activities.
Lauren DeVries was also the district representative in the Employment Skills CDE area. Lauren completed an interview, along with resume, cover letter, job application and follow up letter.
The Ag Sales team, consisting of Nathan Kindall, Lauren DeVries, Jarret Mink and Boden Meyer placed 3rd overall in the state! Lauren DeVries was the 3rd high individual in her area of customer prospecting. Nathan Kindall won his area in telephone skills.
All the Cambridge FFA members participated in some fun activities in the commons area, enjoying snacks and playing games between sessions.
Special thanks to the teachers at Cambridge High School for allowing the students to participate in activities throughout the week.