By Lisa Horzen
Spring is here! And for sports enthusiasts for generations, that means Baseball! Since the 18th Century Americans have enjoyed the game.
For us here in Weiser, the Weiser Baseball Association has been around for years and is the primary source of support for the baseball program.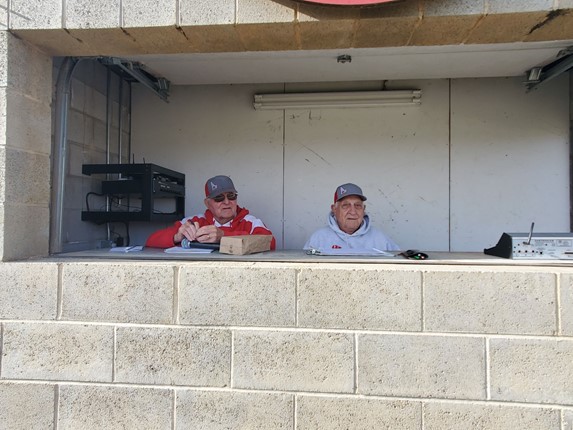 But let us start at the beginning…
Many kids begin learning the sport from a T at a young age, thanks to active parents that coach and sign their children up each spring at the Weiser City Recreation Department. We have support from all ages of the game. Softball is also supported by the community and has developed a great program. From Cambridge to Weiser the sport has no boundaries for love and participation in the game. Current coaching staff for the high school boys are VonBreathorst, Dalton, Edwards, Messick, Claudio and Pritchard. The girls softball is led by Cordes and Wogan,along with the U12 and U14 programs with additional coaches.
High School boys home games are announced by longtime Weiser Sports fans and coaches Dale Emert and Ralph Rowley (Picture above of Ralph Rowley and Dale Emert, former players and coaches).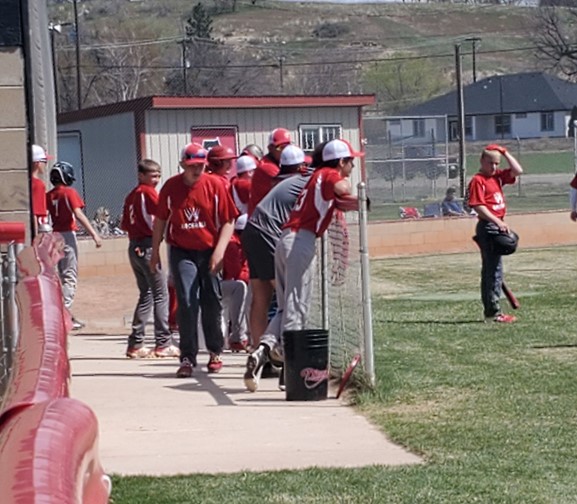 Beau Von Brethorst has coached our high school boys team for over 10 years and he along with Josh Dalton, created a Middle School boys team about 4 years ago that has taken off this year with the help of coaches Jeremy Black, Brady Edwards and Dustin Ingle.
As a growing program they have seen challenges that have not prevented them from practicing, playing and putting the time and effort in, both in coaching as well as players. Like all programs anywhere the safety and support are vital. The boys still have supportive parents and coaches that will continue the game for years to come whether in their own yards, coaching themselves or part of the Adult Weiser Rec sports programs.
Visiting with Middle School boys coach, Jeremy Black, the team could use some equipment they don't have such as bats, helmets, nets and catching gear. As a new program they make it work and the kids are having so much fun and learning! Donations to the program can be made in any capacity and be sent to the Weiser Baseball Association or Lisa Horzen for the middle school program to directly support. Currently the Weiser Baseball Association has posted banners at the field of local businesses that have donated in support of the program. Small Town Fitness, Sear's Hometown Stores, and Beyond Barbell Gym have donated directly to the Middle School Program.
We love to see the community come watch a game and can get anyone a copy of the schedule and look to have a great season.
For those in the community that may have questions or want information please reach out to a coach, a player, a players mom or coaches wife.