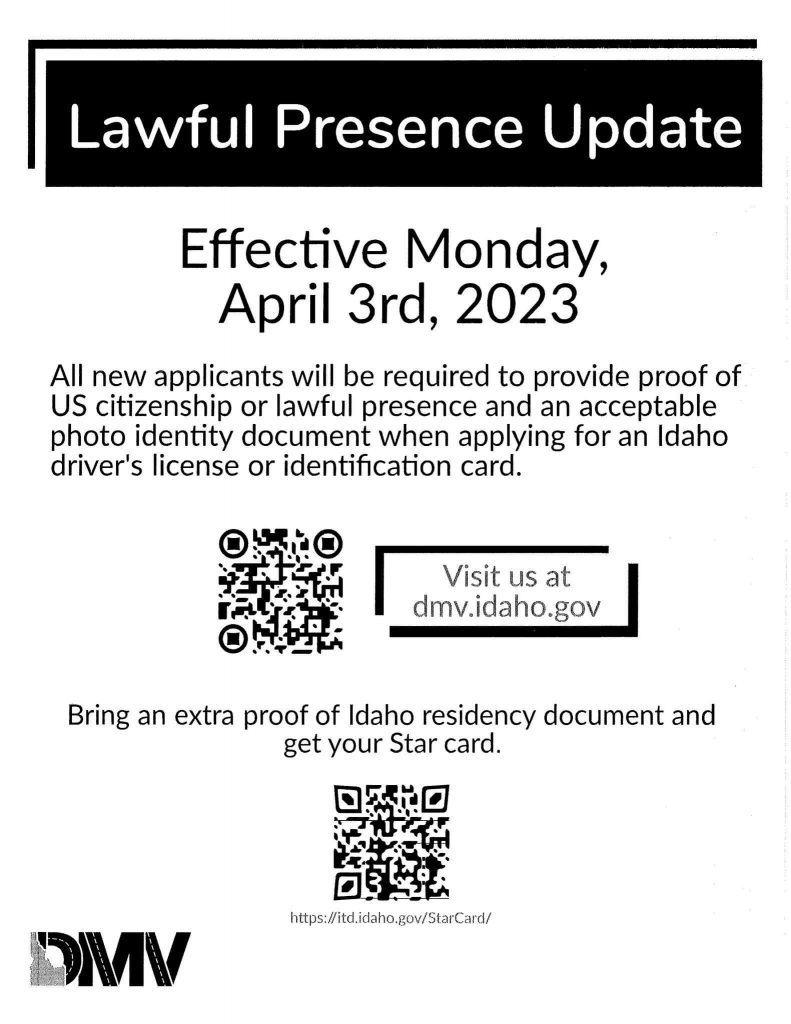 Starting Monday, April 3rd of 2023 all new applicants will be required to provide an acceptable photo ID and proof of US citizenship or lawful presence when applying for an Idaho driver's license or Identification Card.
Idaho residents have until May 7th of 2025 to get the Star Card that will allow them to board a flight or access a federal building. If they have a US Passport or Military ID these can take the place of the Star Card when entering a federal building or boarding a flight.
In order to get a Star Card applicants will need specific documentation. They will need to provide a birth certificate, social security card and two proofs of Idaho residency such as a mortgage statement or utility bill. If an applicant's name does not match their identity document such as their birth certificate, they will also need to provide legal documentation such as a court directed name change for an adoption, marriage certificate or divorce certificate. These documents can not be a photocopy, they must be a recorded and certified copy of the documentation.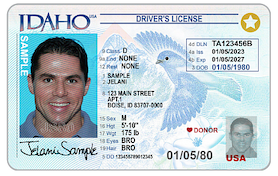 Also coming April of 2023, Idaho drivers licenses will get a new design. According to the Idaho Department of Motor Vehicles it is good practice to update the card design and security features every few years. The new design will feature Idaho's State Bird, the mountain bluebird. The new design will also highlight the Sawtooth Mountains and the Idaho Statehouse. Residents do not need to renew their license due to the new design. Licenses with the old design will still be valid until their expiration dates. 
Contact your local County DMV or dmv.idaho.gov for more information.