Friends and family gathered to celebrate a couple's remarkable milestone recently. Dale and Dottie Emert were married 65 years ago on December 26th and celebrated that special day in a special way. With a beautiful cake, cookies, snacks, and silver balloons, the Emert's were thrilled with a surprise party at their church where shared their gratitude with friends and family.
Through thick and thin they've pulled through every tough road along their journey together and have stayed committed to one another. So many incredible experiences and memorable moments in life that hold the most value are treasured by the couple. "It has really been a joyful marriage. We have enjoyed our life, our children, our jobs, retirement. It's been wonderful," shared Dottie.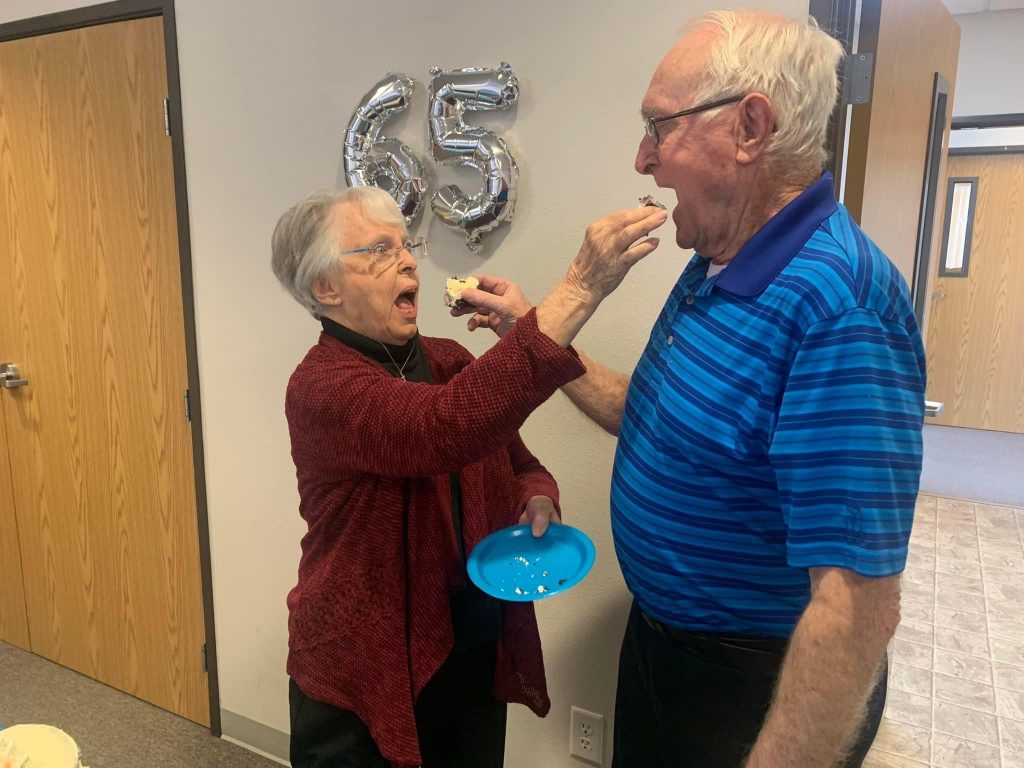 Dale Emert was born and raised in Weiser, Idaho and Dottie has been a resident of Weiser since 1945. They met in high school among a group of mutual friends and time spent at the swimming pool. When everyone else in their friends group moved away to go to college, what other logical choice was there but to get married! Dottie laughed as she reminisced and shared.
When asked what the key is to a strong marriage that lasts 65 years, she said, "taking one day at a time and solving each crisis together as it comes along. When you get angry, don't walk away. We figured it out and moved on." Together they raised their children in Weiser, both beloved teachers and coaches in the Weiser School District for many years and have been enjoying retirement.
Happy 65th Anniversary, Mr. & Mrs. Emert