A successful 2023 Spring Auction & Idaho Gives Event was the highlight of the month as volunteers of Angel Wings Network, Inc in Weiser wrap up the big event. Executive Director, Mabel Dobbs, announced the approximate final number at the board meeting on May 15th. The online auction plus donations from Idaho Gives came to a grand total of $23,494.00!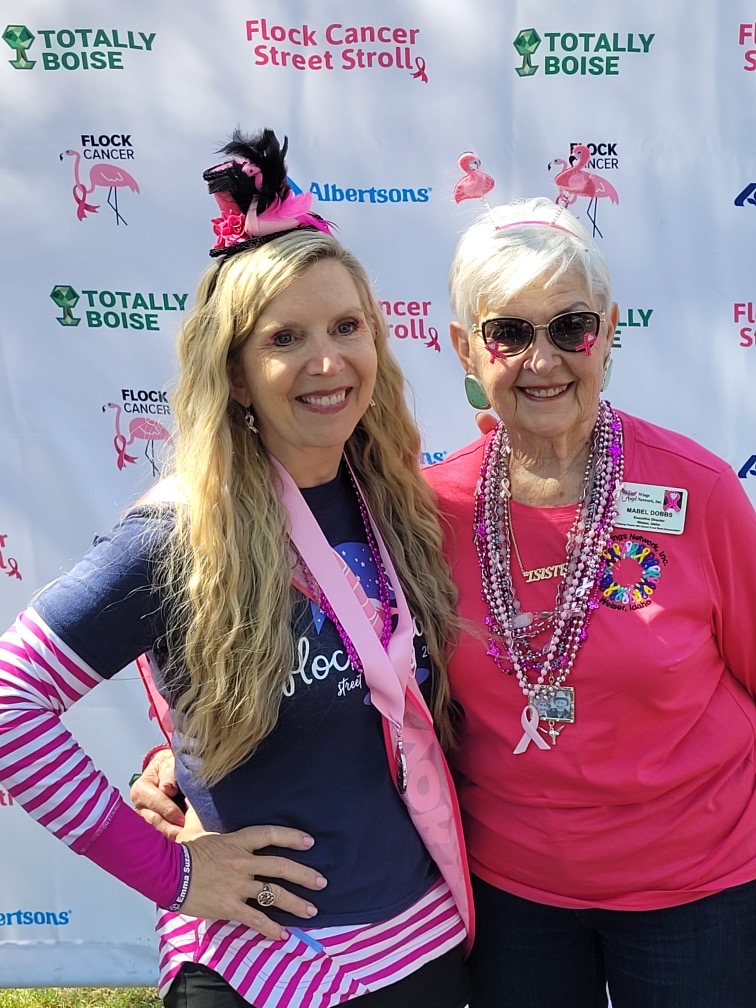 Dobbs, the Board of Directors, and volunteers of Angel Wings wish to express their heartfelt thanks to the community and surrounding supporters who participated in the auction by bidding and winning some great packages! And a thank you to everyone who donated money to contribute to the Idaho Gives portion of the fundraiser. Their gratitude to everyone who donated auction items. They had a terrific turnout of baskets, themed packages, beautiful art, and so much more. The auction alone brought in more than $10,000. The value of the donated auction items totaled more than $16,000!
To make May an even more exciting month for fundraising, Dobbs was contacted by Leslie Scantling, founder of the Flock Cancer Street Stroll nonprofit organization in Boise, Idaho. Scantling shared information on the third annual event happening on May 13th and announced that they had chosen Angel Wings Network to be one of the recipients of the funding from this event. Dobbs was thrilled and honored to be considered.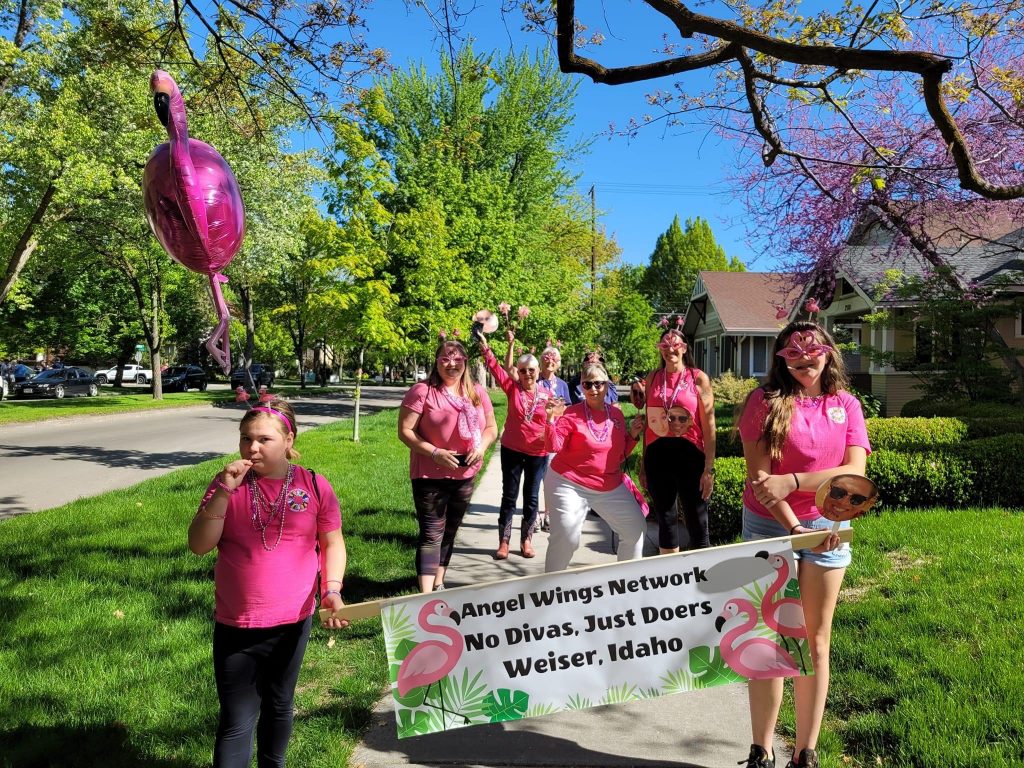 The Flock Cancer Street Stroll took place on Harrison Boulevard, featuring breast cancer survivors, their families, and supporters who came together all dressed up in pink flamingo gear to walk the historic street, share their stories, and have a good time among friends. Dobbs and a group of board members and volunteers formed a team to represent Angel Wings Network in the event. The team highlighted two very special people: Trine Loenberg (breast cancer survivor) and Trina Whittaker (current breast cancer warrior). Trine L. has been a client of AWN and is now a volunteer. Trina W. is one of their newest cancer members and she was able to attend after just having surgery the day before the event. Her family and friends came to support her.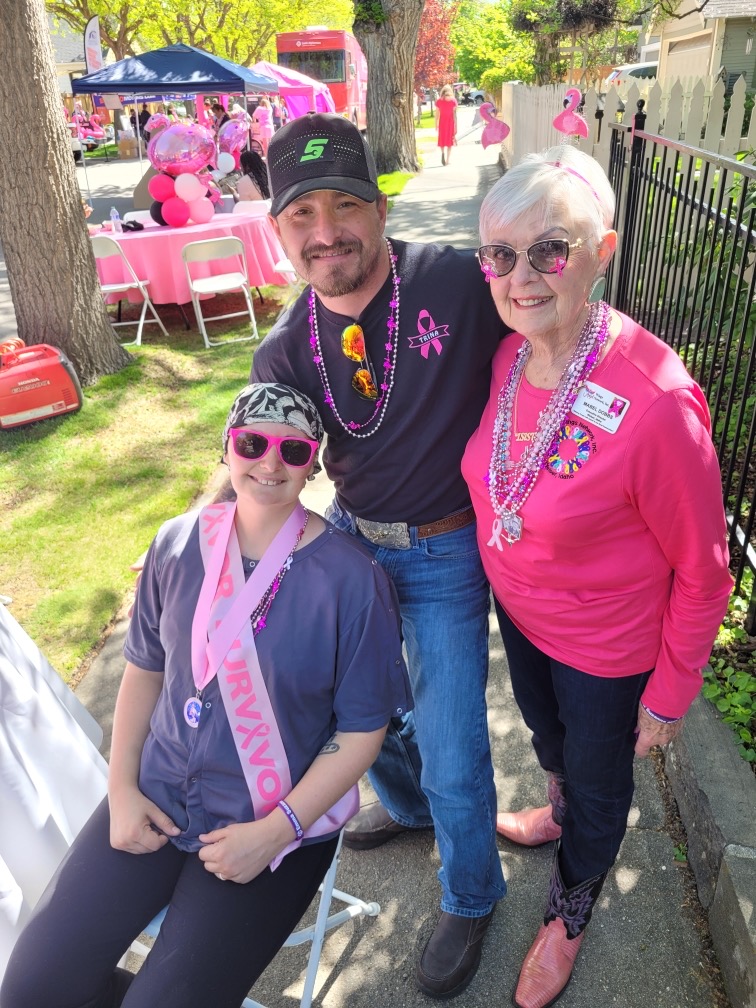 In their first year, Flock Cancer raised $25,000; last year they raised $65,000. This year, even though the final numbers are not in yet, Scantling anticipates this fundraiser to beat last year's numbers! The money raised stays local; contributions to local nonprofits that help cancer survivors, and their families is the goal. Once the final numbers are in, Angel Wings Network will be one of the recipients of the fundraiser earnings.
What an exciting month for AWN! To stay up to date on the happenings, visit their Facebook page, Instagram and website: www.angelwingsnetwork.net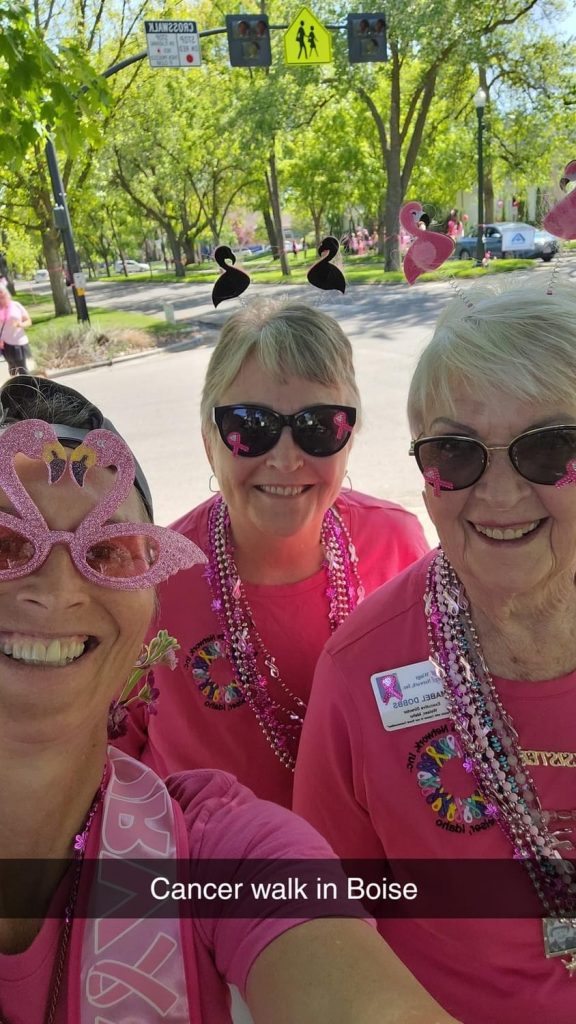 Angel Wings Network, Inc
773 W. Main St.
Weiser, ID 83672
208-414-9464
Weiseroffice.angelwings@gmail.com