Who doesn't love a good bargain?!  Thrift store enthusiasts will be delighted to hear the news of a new thrift store opening in Midvale, Idaho!
Kristen Clay and her sisters, Elsie and Janna Stoltzfus, love to thrift. With the closest thrift store a 22-mile drive away, Kristen had the idea that she could open her own store for their local community to utilize. The idea behind it is to help their neighbors by collecting unwanted items, selling them in the store for an inexpensive price, and at the end of the year they would assess the profits and give that back to the community.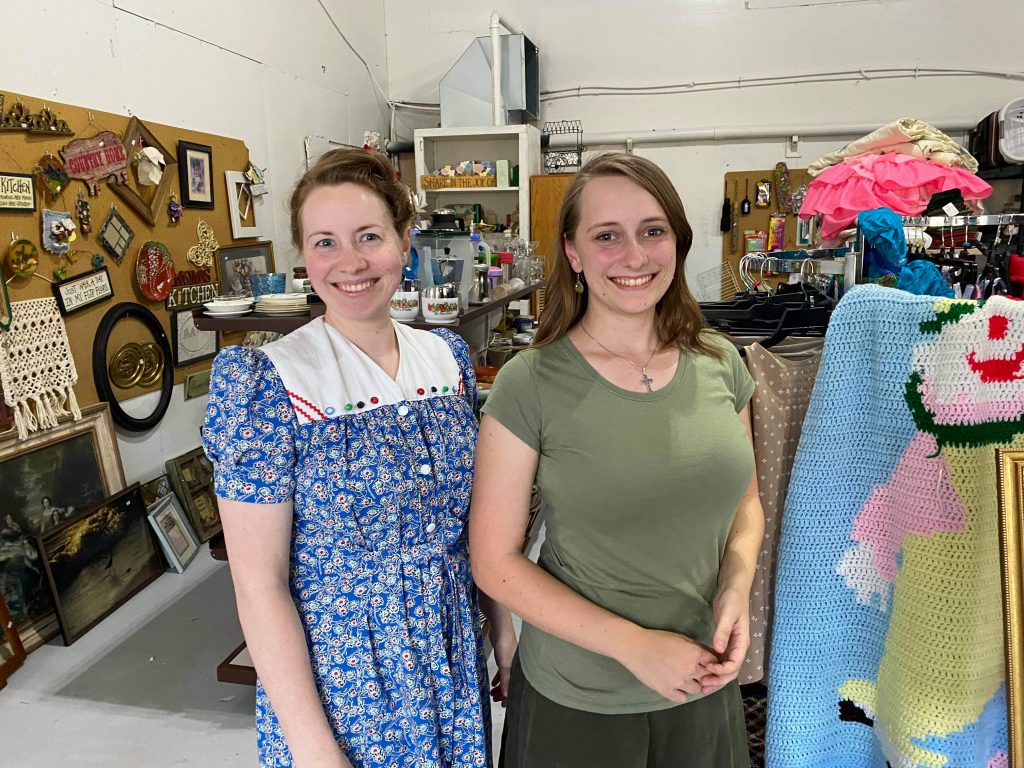 "We plan to donate the profits back to the community through local organizations. We have quite a few of them in Midvale but we would assess that at the end of the year and decide where to put the donation," shared Kristen.
Kristen also shared that this has been a family effort to renovate an old auto shop building to prepare for opening. "It's been quite the process," she said. A lot of work has already been put into the renovation, with more to come. Kristen and her sisters will be running the new shop.
This week was their grand opening and they served free refreshments and hosted a gift card raffle. Their regular hours of operation will be Monday's, Tuesdays, and Thursday through Saturday (closed Wednesday's and Sunday's) 11am to 4pm.
The public is invited to stop in and have a look around! You never know what sort of treasure you might find.
Midvale Thrift Store
15 North Railroad on Highway 95
Midvale, ID 83645
208-991-7162