On the very first day of school, Annex students were surprised with an impromptu performance put on and organized by Tim Noah. Tim is no stranger to shows, preforming for numerous crowds throughout his career in music. Using his imagination he's drummed up quite the enthusiastic audience, targeted for a younger crowd, he specializes in fun, energetic melodies that seems to keep kiddos engaged and entertained.
Whilst Mr. Noah is not a native to the area, he does have family very close. Tim wanted to surprise his grand nephew for his birthday at his school. Not only did he preform some of his favorite tunes for the assembly, Noah also offered the Annex Charter School a one of a kind concert, that they were more than happy to attend. Kids everywhere were dancing and singing along to the catchy lyrics of his songs. using his guitar and his talents he mustered up quite the fan base amongst our local kiddos.
Tim has an impressive background when it comes to his performances, he has been featured on countless television programs such as, Disney Channel and even HBO. Tim has also been featured in an Award Winning Children's Book Series in 2016. You can find his music on just about any music streaming program such as Pandora, YouTube and even Spotify. His well known hit, "Funny Bones" was a crowd favorite at Annex's assembly. Students and teachers alike were ecstatic to be apart of the one of a kind experience.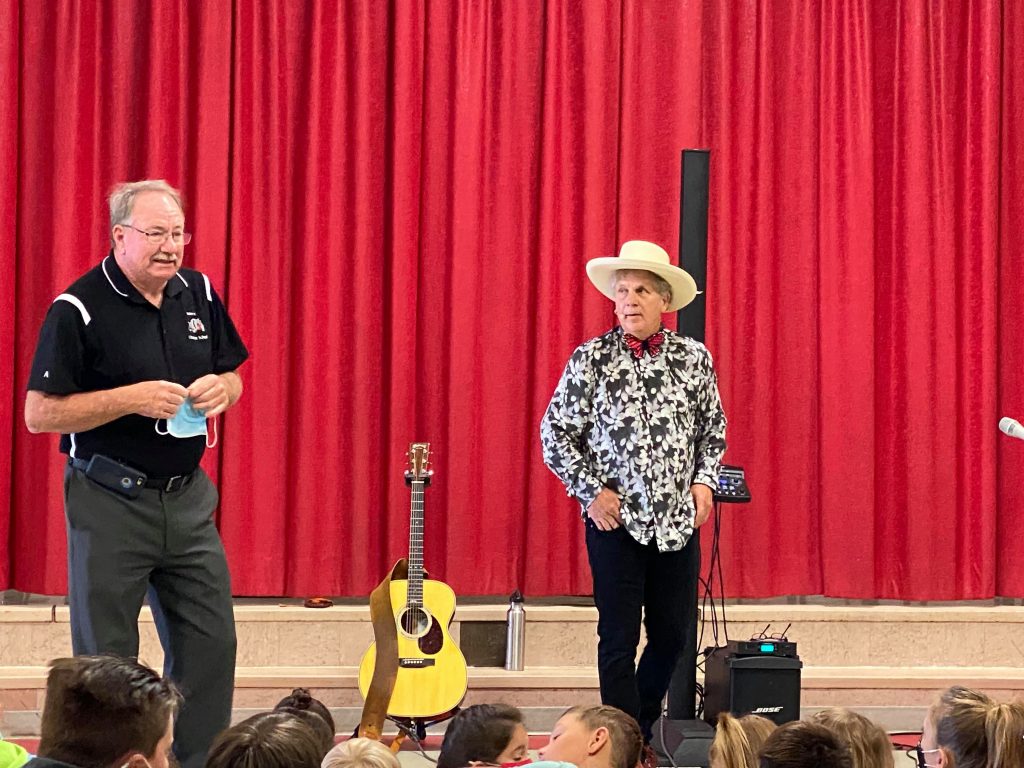 Mr. Noah was honored to preform for the school, and would like the amazing students he had met that day to know, " That they should always use their "imagination, to create the life that they want, and to be kind to one another." Tim has a very driven passion for music and has mastered the craft, he's a great example of success for our youth. If anyone is interested in checking out his work, or simply looking for some great children songs, please check out his recently updated website at timnoah.com