By Kaitlyn Prado-May
On Monday, May 16th 2022 a group of people came over to Weiser High School during 5th hour in the Auto II class to show their classic cars.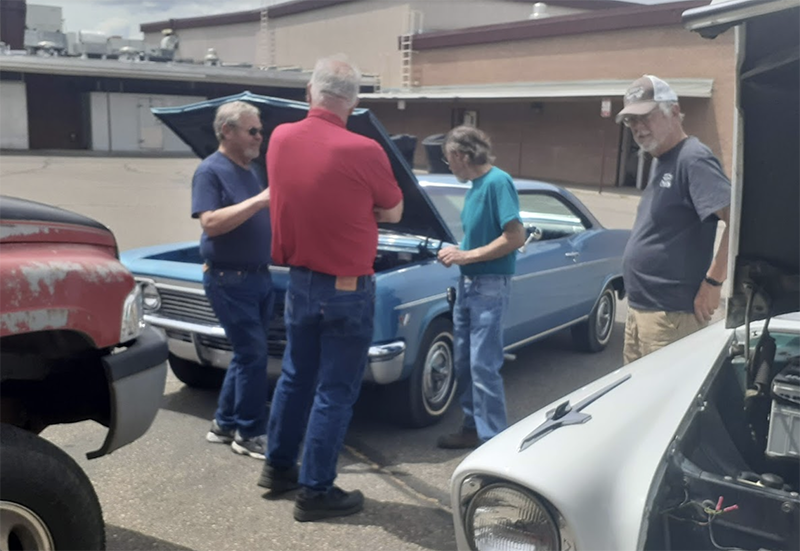 They came to show the kids the full potential of the skills that they are learning in class. The group has come to WHS before in the early spring but this time they came with 3 different cars. One of them is close to being about 100 years old with the original wood in the interior. The car has a metal cover now. A Lot of the people are very into BSU and that is reflected in their cars.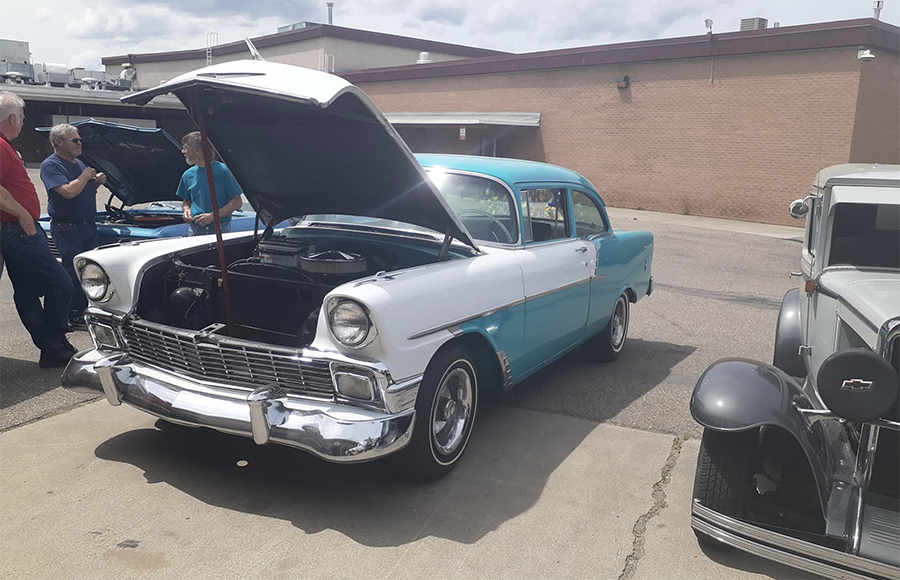 When they came the first time one of the cars was in the iconic orange and blue and this one had the colors under the hood. The last car had a picture of the original owner with their 1976 Chevrolet. All the cars are very old but they all look brand new because of how well they are taken care of and how much effort these people have put into them.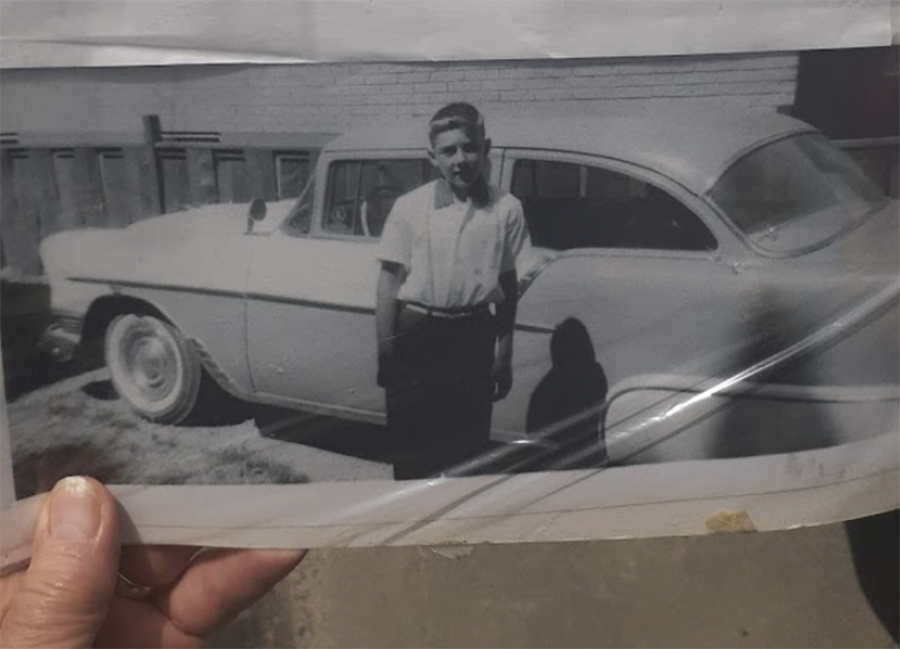 Being able to see and learn about these cars is a cool learning experience for highschool students wanting to go into auto mechanics.