By Shellie Colvard
This is Surviving Hearts 10th year serving cancer patients in our local and rural communities.  We are planning on some fun extras at our 8th annual dinner so we hope to see you!  This year we will have Hecktor Pecktor for music and dancing and as always a great delicious dinner of BBQ tri tip and a great lineup of auction items.  The event will be held at Sunnyside Farm and Events in the beautiful Barn.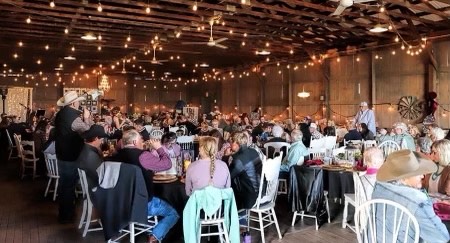 This event funds all of our work throughout the year.  
We supply gas and food cards directly to cancer patients doing treatment.
Gift bags valued at $30 each filled with all kinds of goodies, lotion, toothpaste, dental floss, lemon drops, crossword puzzle, adult coloring book, pencils, lip balm, socks, beanie cap or scarf, puzzle, hand sanitizer, Q-tips, band-aids, body wash, a journal and a blanket. We typically give out between 100 and 125 of these each year.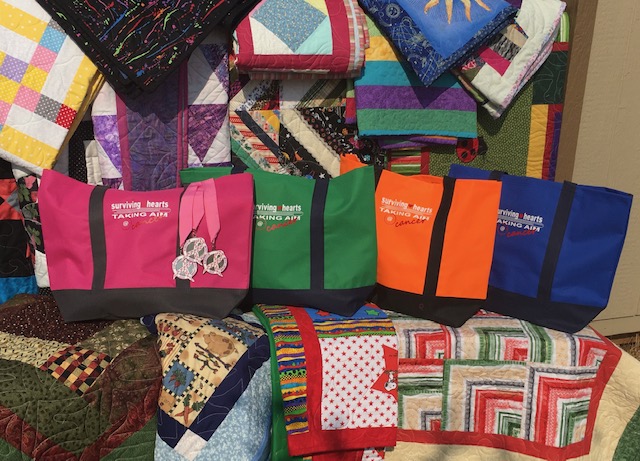 We also assist patients with other things such as a power bill, propane for heat, a co-pay for pain meds if they are unable, we have helped with the cost of a car repair so they can drive to appointments. Whatever it is that helps them with their cancer journey.
This year we are excited to be supplying bath robes for patients that are staying at The St. Luke's Respite House. The Respite House has been a special project for us over the years in which we were deeply involved in raising money to build the house and spent a great deal of time getting the word out to the public about what we were doing. In fact that is how our fundraiser started to begin with was to raise funds for the house. Besides raising money to go directly to the construction of the house, Surviving Hearts completely furnished the kitchen in the house along with towels, clocks, games for the common area, sheets, coat hangers for each room, mattress covers and laundry supplies.
The Respite House was opened in 2019 and it's something we are very proud of. It has four rooms with a bath and 5 RV spaces with hookups. It is a place where cancer patients traveling long distances to treatment at St. Luke's can stay, a home away from home. Currently the rooms are booked out and a possible addition for more rooms may be in the future.
Surviving Hearts also keeps busy during the holidays with Thanksgiving meals and Christmas gifts.  This year we supplied a Thanksgiving meal for a family of 11 that was dealing with a devastating cancer diagnosis.  We sponsored four families at Christmas with their Christmas wishes, in Payette county, Malheur and one in Baker county.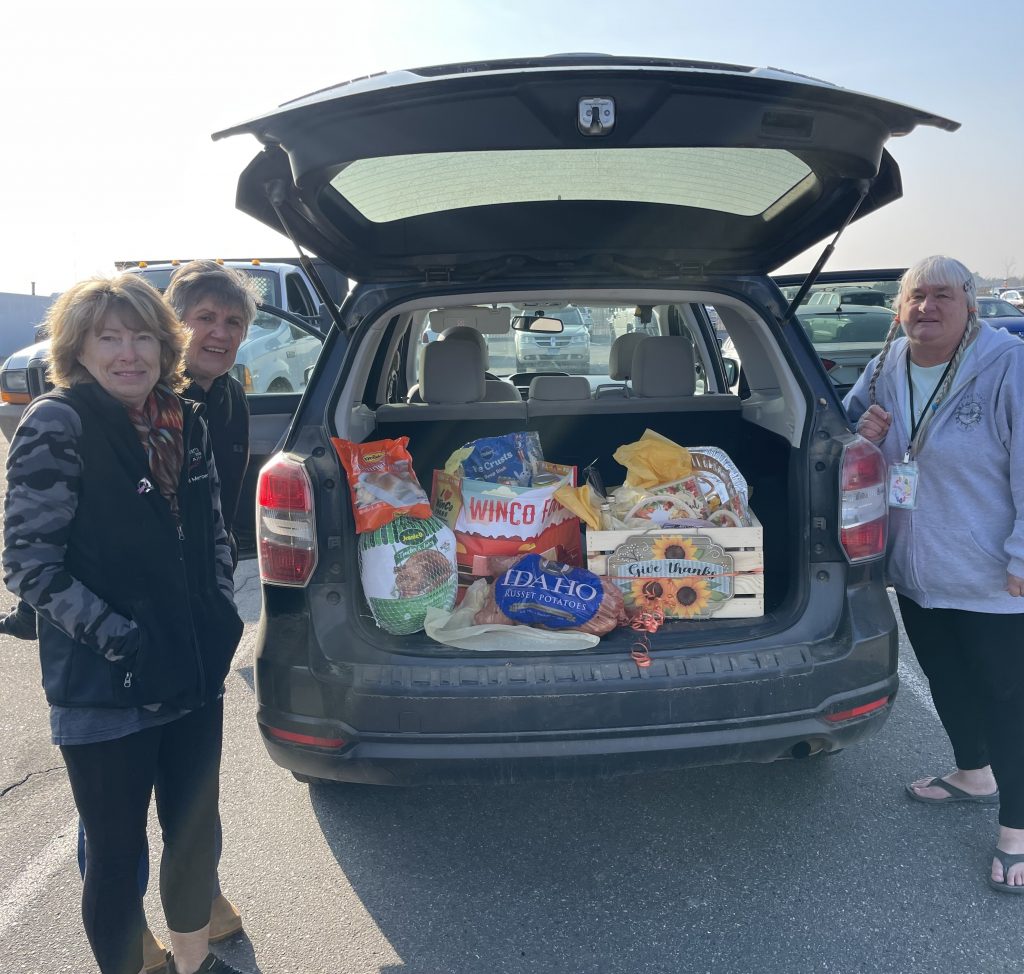 Surviving Hearts is all volunteer, we cover Adams, Washington, Payette, Malheur and Baker counties. A large encompassing area which includes many small rural communities.
Every year is more successful than the last and we have done more than we ever expected! We would like to thank all of those that have supported us throughout the years.
An Evening at Sunnyside will be held April 22, 2023 at Sunnyside Farm and Events, Social Hour at 4pm, dinner at 5pm with the auction following. Tickets will be available March 1st. Phone 208-781-1778
Thank  you to all of our sponsors and donors…