By Diamond, Freshman at Payette High School
Today at the Payette Library, the Payette High School Marching Band, also known as the Marching Force set up a booth during the Apple Blossom Festival. They managed to raise over $400 alone! The Marching Force aims to support the marching kids and the band, especially with the increased number of freshmen expected next school year, which will double their current band size. You can find the Marching Forces at the Payette Library throughout the entire weekend.
To raise funds for the Payette Band, the Marching Forces are selling Powerade for $3 and water for $1. As of May 19, 2023, their sales from these drinks have been their primary source of income. Unfortunately, their raffles have not been as successful. However, we remain hopeful that they will raise enough funds this weekend to purchase instruments for the incoming freshmen.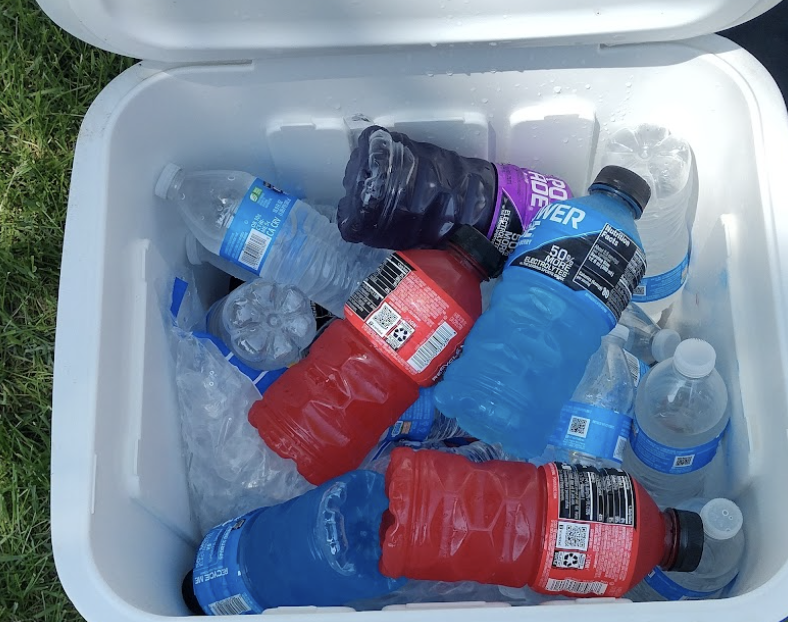 In addition to the beverages, the Marching Forces also have keychains and air fresheners available for purchase. The Marching Forces currently have two raffles going on right now! It is amazing how this booth is doing with what they do have. These items, along with the ongoing raffles, are crucial in generating funds for the band's instrument needs. We are optimistic that they will gather sufficient funds to acquire instruments, and we encourage any potential donations to support the incoming freshmen.