By Nicholas Bogar TVCC Head Assistant Volleyball Coach
Sophomore Libero Macey Buescher ended the season with breaking the previous total career digs from the 2019-2020 season. Macey recorded 199 in her first season (2021-2022) and finished with 452 digs this current 2022-2023 season. Macey is one of our captains and works hard for her team on and off the court.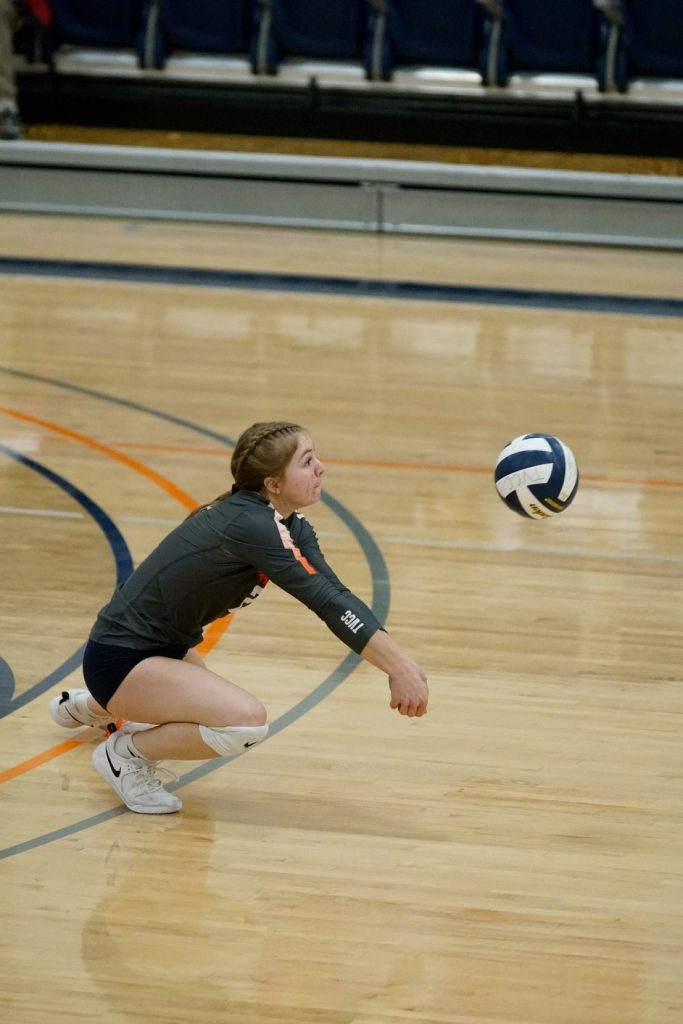 Macey came into this season with a fire and passion to help her team be successful. She makes sure that people are held accountable, and she focuses on the "little things" to make the big things happen. She takes a lot of ownership for her backrow and court in general by doing her job and making sure her teammates are doing their job as well. Macey has had many matches with a high number of digs including BBCC (34), WVC (31), and YVC (30).
Macey will be graduating this spring with an Associate's degree in Animal Science. She has a current GPA of a 4.0. Macey wants to pursue a career as an A.I. technician. We are excited to announce that Macey will be involved with the team after graduation. Macey will be responsible for some administrative duties and acting as the Director of Operations.