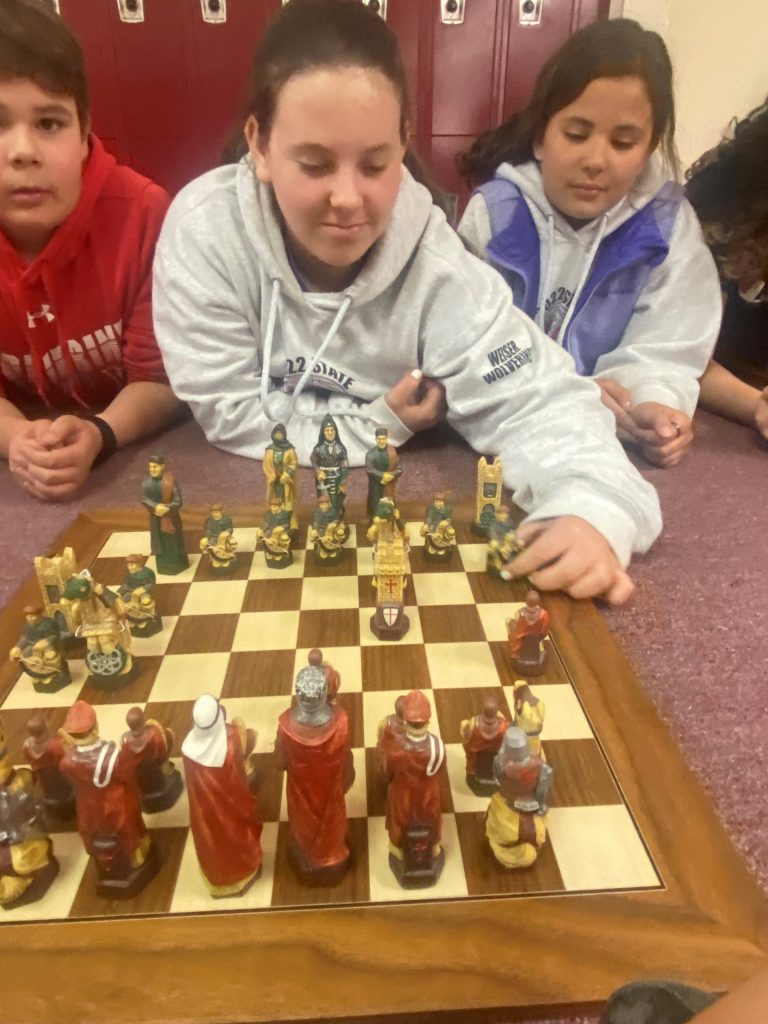 The Game of Chess is said to have been invented in the 6th century AD and is now a game that grows in popularity all the time!  For hundreds of years, millions of people around the world play chess.  Chess involves building many different skills that many do not think about when playing a game with a friend.  Chess is said to improve memory, help process information more efficiently, and helps people become more focused.  It is a great educational tool in schools because it encourages healthy competition through a challenging game that also exercises critical thinking skills, strategy, planning, and decision-making (Battle of Chess, 2020).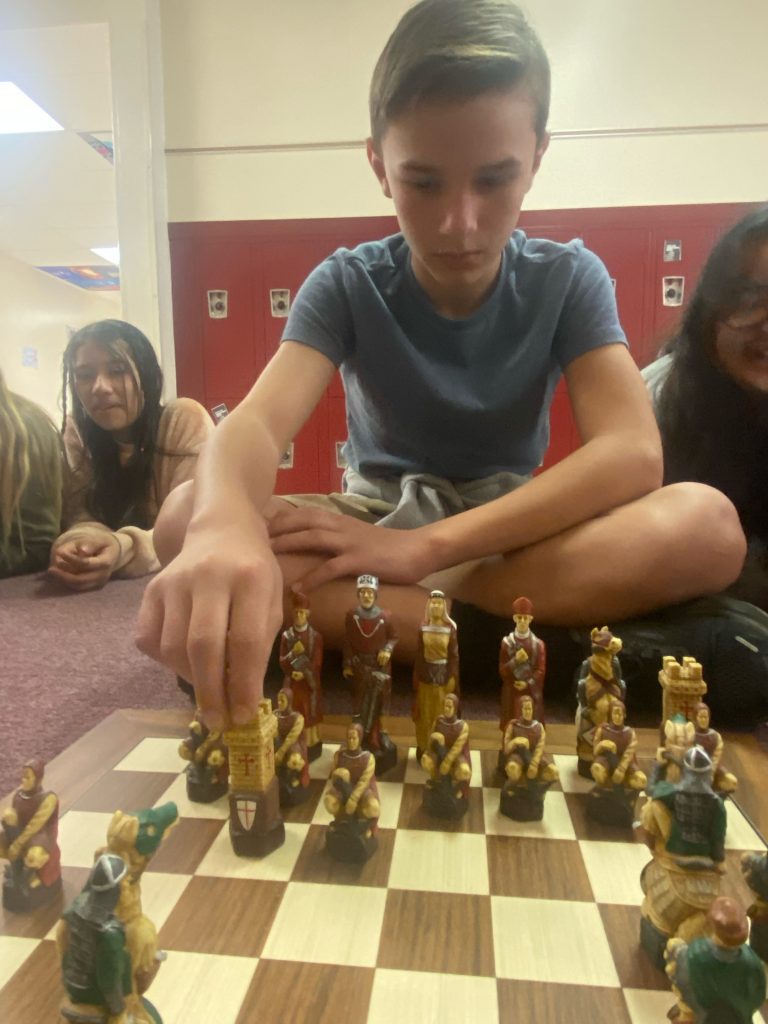 Sixth grade teacher Mrs. Reed started a chess club about 20 years ago when she was teaching 5th grade students at Park School in Weiser. In 2012, Mrs. Reed moved to the Pioneer Elementary School where she then started up a chess club for kids in the afternoon to learn how to play or play a game with others. "That then evolved into a 3rd grade chess tournament where students of all levels were encouraged to play. I've since moved on to 6th grade this year, so I decided to have a chess tournament in the middle school too," shared Mrs. Reed.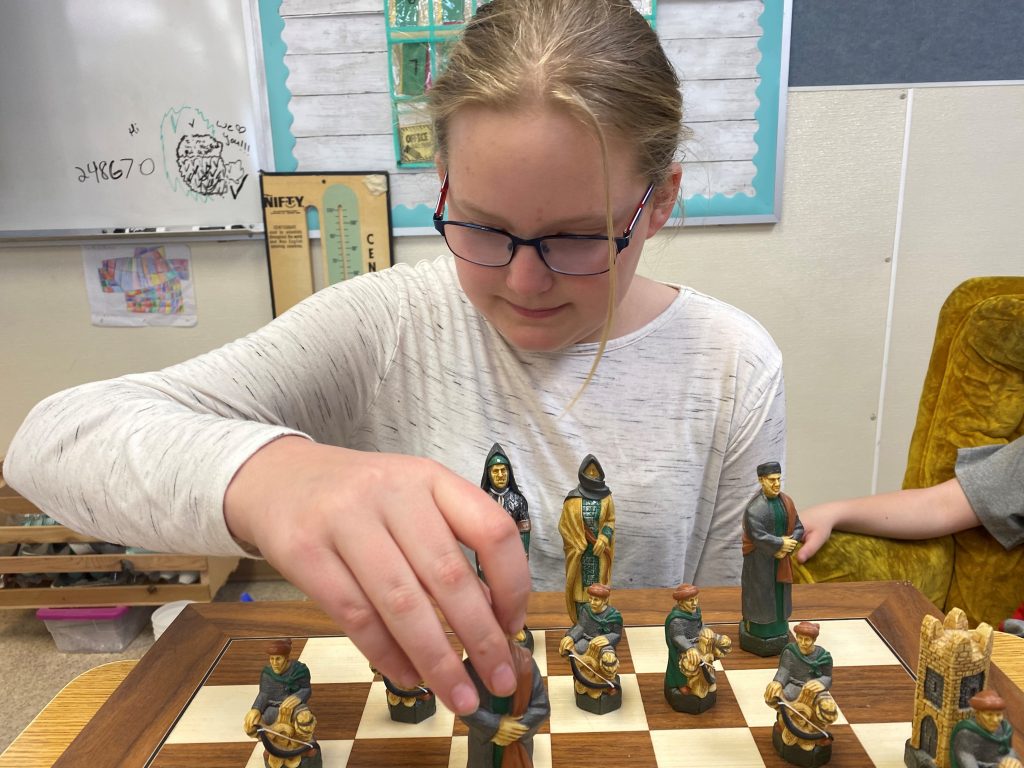 This year, the chess tournaments involve 2 classes, Mrs. Reed and Mrs. Courtois, and the students play chess every day for about a month during homeroom class. Next year, they plan to open the tournaments up to the entire 6th grade class. Students were able to sign up for a beginner bracket, intermediate bracket, or simply play for fun. "Students played in a double elimination tournament, but even when they were finished with the bracket, many continued to play with others on the side!" Mrs. Reed commented.
At the championship games, Principal Dewlen let the students play on his special chess set he purchased while stationed in England in the military. Here are the results!
Beginner Bracket Winners:
3rd Place Anyka Duran
2nd Place Nova Frazier
1st Place Maddy Ragan
Intermediate Bracket Winners:
3rd Place Alyvia Goff
2nd Place Reif Blanchard
1st Place MacKenzie Phillips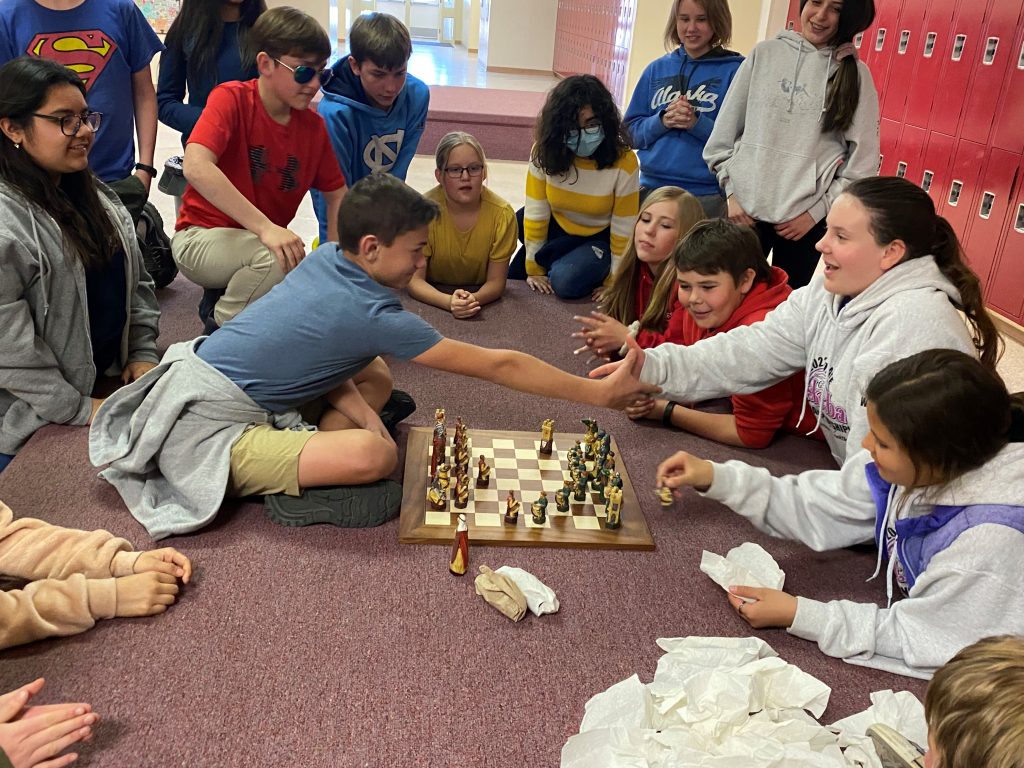 Reference:
11 Proven Benefits of Playing Chess.  (2020). Battle of Chess. www.battleofchess.com