By Bonnie Akbar
The Festival of Trees Sip 'n Paint is coming up this week! With only a few spots left to fill, they won't be taking registration at the door. As you are probably aware, the Festival of Trees benefits the hospital Foundation, with profits going directly towards our local Weiser Memorial Hospital. The tree sale is only a small part of the festival. The dinner Gala is unfortunately (fortunately?) sold out, but you can still take part in the activities and support the hospital with the paint night.
The Sip 'n Paint is this Thursday night, 11/17, @ 6:00 and includes a small dinner, desert, and one glass of wine in a commemorative wine glass. Of course, there is also a bar for those who want to relax a little more. The painting instruction is done by Bonnie Akbar, a former elementary school teacher and owner of ArtfulBon's here in Weiser. She has over 20 years experience teaching kids, and is excellent at breaking down instructions into easy-to-accomplish pieces. You'll love how she makes it easy to paint and helps you with individual suggestions and instructions. The painting this year will be on a wood pallet, built by Bonnie and her dad, Dick Garrett. Everything you need to paint is included, so you don't have to worry about a thing.
To register, follow the link below.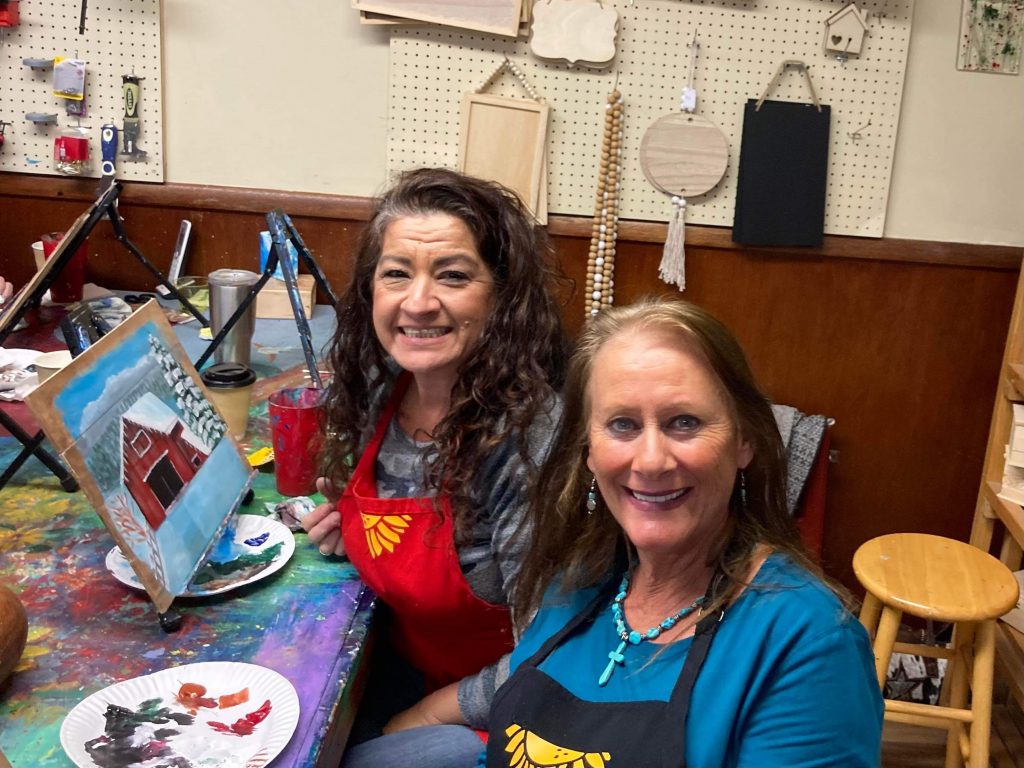 Your $50 gets you dinner, an activity, a beautiful setting, and a lot of smiles with the people around town. You can even enter a drawing to win a few unique items from the ArtfulBon studio. Enjoy!