Danielle and Stephen Smith joined the Weiser community in April of 2022, having moved from Washington state to Meridian, Idaho with a job transfer.  "Not knowing anything about Idaho, we sold our home, packed up our children and made the move first settling in Meridian because a 20-minute commute sounded awesome! We started homesteading in our Meridian backyard, raising, and processing our own chicken for the year," shared Danielle.
The family quickly learned that the compact area of Meridian can be too much as far as the traffic and population density in the area. They yearned for more space and room for their four children to roam, learn, and grow. That is when they started looking for property in Weiser and found the perfect location out on Pringle Road on the Weiser flat. "After touring our Weiser property, we knew this is where we would want to raise our children to give them the best start on life and skills that would last a lifetime," Danielle commented.
Pringle Poultry sounded like a catchy and appropriate name for their new family business. What initially started the passion for raising chickens really began when they were living in Meridian and the pandemic initially hit. "We saw the grocery stores running out of food and we knew we had to take our food into our own hands." This is when they began raising their own food source in their back yard and buying as much as they could from local farmers.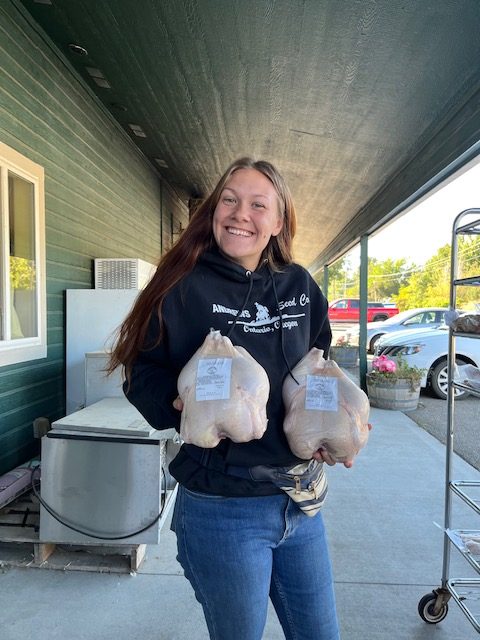 Now with their new business in Weiser, their hope is to shorten the local food chain by bringing a poultry business to the area and encouraging others to purchase locally.  Chicken and turkey are raised on pasture April through November, housed in chicken tractors that allow for access to fresh foraging and bugs while being protected from predators.  The Smith's move their tractors every 24 hours so that the chickens always have fresh pasture, and their droppings nourish the land.  "Pasture Raised chicken and turkeys are shown to have three times the omega-3s and 50 percent more vitamin A, D, E and 21 percent less saturated fat," said Danielle. Their birds are fed a non-gmo supplement from local farmers and their pastures are never sprayed with pesticides, herbicides, or fungicides. 
Pringle Poultry has chicken and eggs available all year round. Turkeys are a seasonal offering. All of their meat is USDA inspected and processed. Fresh chicken is available June through October. "This is the freshest chicken you can get, straight from our pasture to your plate!" Danielle shared. The rest of the year, chicken can be purchased frozen. Pringle Poultry offers whole chickens, breasts, thighs, drumsticks, wings, soup bones, and parts.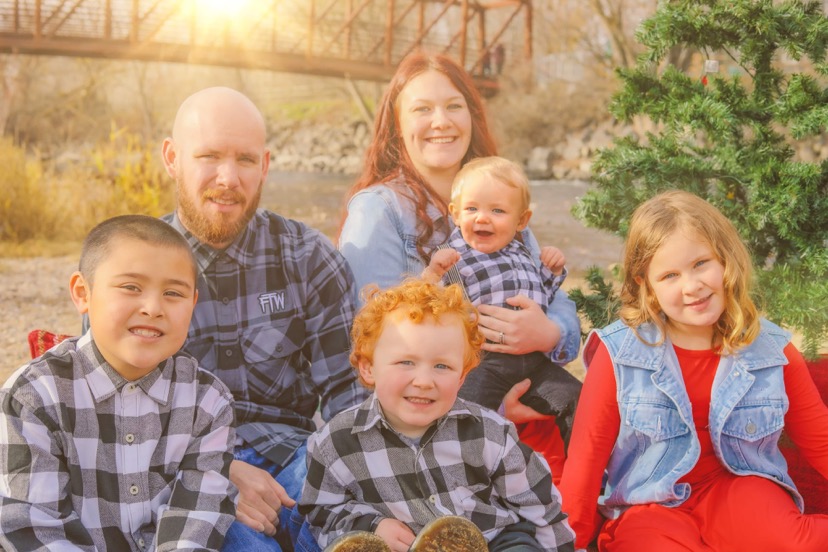 Their goal for the future is to increase their customer base by sharing what they offer and encouraging folks to buy local. They have hopes of expanding their laying flock next year, attend farmers markets, and increase the number of chickens and turkeys that they raise each season. Here is how to reach out to the Smith Family at Pringle Poultry:
Phone: 208-906-7890
Email: pringlepoultry@gmail.com
Facebook: Pringle Poultry
Website:  http://Pringlepoultry.com