By Zoe Luke
Kerry Nyce has been a firefighter/Paramedic for a total of forty-one and a half years. Twelve and a half years he has been Weiser's Fire Chief. Kerry Nyce has a big heart for all humans and has made it a point to keep giving back to his community. Nyce is inspiring, humble, and full of wisdom from his dedicated service to Weiser's community. 
For Nyce it all began on May 12th, 1980, when a friend drove by and said "Drill. Fire station." For a while Nyce was a Paramedic in Fruitland. He heard that Weiser's fire station was hiring and knew he had to take it. He mixed both of his passions, fire fighting and paramedics.
This job can be a hard one. Day in and day out responding to those whose lives are in danger. A few of Nyce's fondest memories include delivering nine babies and having several people reach out to him after he's saved their lives to thank him. He said, "Hearing from these people was nice." Kind of puts into perspective how delicate all our lives are.
The school board was very lucky to have had Nyce volunteer his time. Like twenty-three years of it. He enjoyed educating about whatever it is they needed at the moment. He said, "I love educating, and I love the kids." Nyce said that he's always looking for opportunities to give.
Nyce's life has been enriched time, and time again as he's served the community. He said "[This job] Makes you know that all facets of life are meaningful. The good, the bad and everything in between. Brings a totally new limelight on life. This empowers me to work with and help people."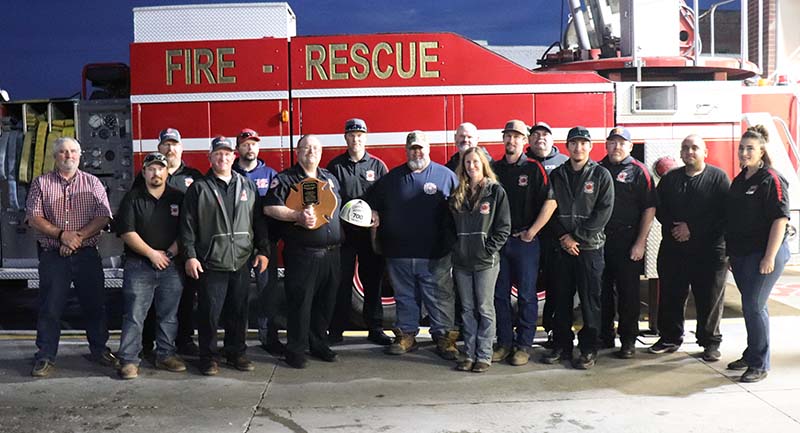 Nyce wanted the community to know that they are appreciated for the support they give and to know that the ambulance, and firefighters are essential regardless if they haven't benefited from them. Thank you, Kerry Nyce, for putting all your heart into your career. You have saved lives and influenced a generation of heroes.